VRJAM Announces The Initial Exchange Offering Of Its Revolutionary Metaverse Currency, Vrjam Coin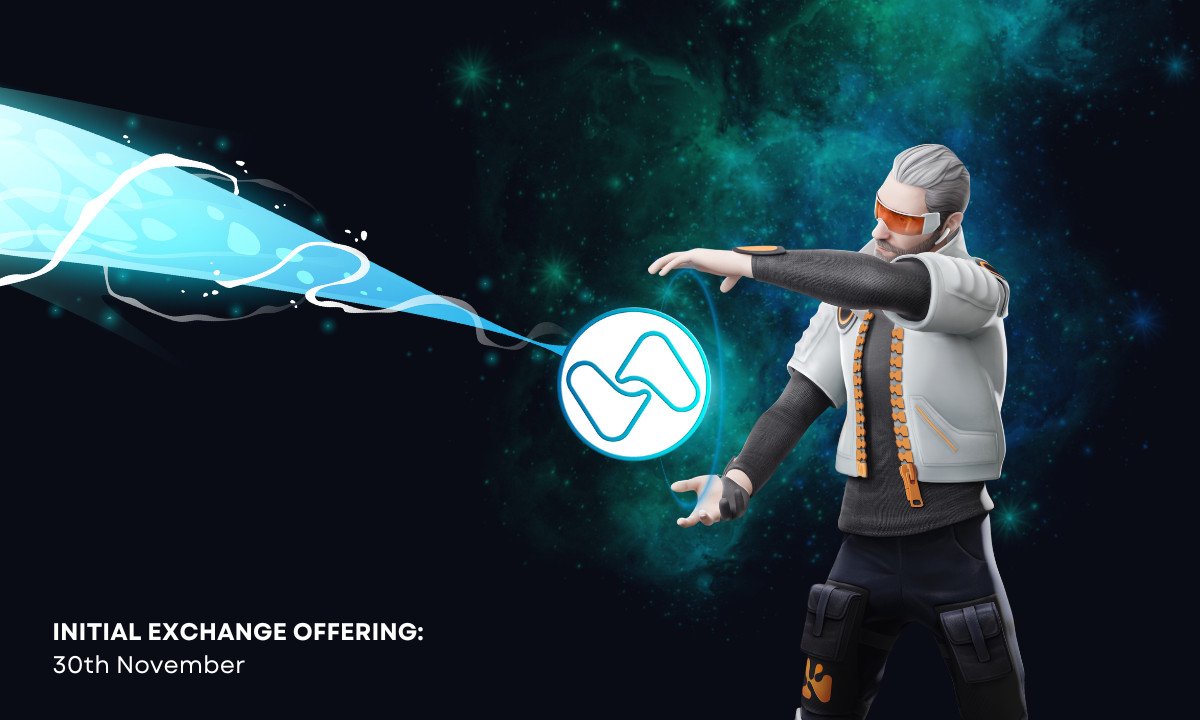 London, United kingdom, 28th November, 2022, Chainwire
VRJAM, the leading platform for Web3 live events, today announced the launch of its revolutionary new digital currency VRJAM Coin will IEO on the 30th of November via exchanges Gate.io and MexC. VRJAM's and metaverse crypto-coin is currently valued at $US40M and has attracted investment from 15 of the world's leading web3 focussed VC's and investors.
VRJAM first came to market with an 'alpha state'  product in 2019 and then bootstrapped the business for 4 years, producing double-digit growth year after year. The founder's tenacious approach ultimately grew the business to become a UK market leader for immersive live events, servicing hundreds of premium content creators and brands along the way.
At the start of the month, VRJAM's public content platform was released after 4 years of development and market validation, download the VRJAM platform app now and dive into the virtual world of 5th Dimension, or create an account on the VRJAM browser application to render a custom avatar and buy VRJAM NFT's.
VRJAM offers a premium content platform for high quality, immersive live events that's been built based on years of experience servicing clients like Red Bull, Glastonbury Festival's Shangri La, Twitch (an Amazon-owned company) and even the UK Government's Creative Industries Council.
VRJAM's technology has also caught the attention of blue-chip tech brands including Google (VRJAM is a member of the elite Google Campus startup accelerator) and the world's biggest game publisher Epic Games (Epic provided funding and financial support to VRJAM through the prestigious Epic Mega Grants program).
The quality of VRJAM's native currency has been firmly validated by the investments made in the currency to date which total $US2.2M in invested capital, a list of the VCs and investors who've backed VRJAM Coin to date include, NGC Ventures, Sky Vision Capital, DWF Labs, EnjFi, Gate.io Ventures, Animal Concerts, AU21, Stablenode, Axia 8, Enjin, Eight Rings Ventures, Panony, TPS Capital and Oracle Investment Group.

VRJAM Coin is somewhat unique in the web3 vertical due to its focus on the consumer use case. VRJAM Coin is also intended to be used by consumers, brands, and content creators to buy and sell products, content and services inside the rich, virtual world built on the VRJAM platform.
This fact means that demand for the coin is magnified by its use by consumers and brands. By way of this extra demand, the token price is somewhat insulated from the storms of the crypto markets, offering investors a safer, more stable opportunity.
The VRJAM platform offers a wide array of use cases for its cryptocurrency including buying and selling tickets, avatars, backstage passes, premium content and virtual real estate. VRJAM's virtual real estate model is also unique and offers a smart alternative to the traditional 'metaverse land' investment modelo, find out more about this on the VRJAM website.
However the most important part, of the consumer use case that VRJAM Coin addresses, is how consumer conversion from Web2 to Web3 happens. 
VRJAM's user acquisition strategy relies on collaboration with global brands and content creators, whereby consumer audiences are offered free access to magical experiences on the VRJAM platform. By cooperating with top creators and brands to offer premium content fans can't get anywhere else, VRJAM gains access to a powerful user acquisition strategy that turns the consumer audiences into account owners and coin holders on the VRJAM platform.
A few brands and creators VRJAM already works with to activate live events and content on the platform are Animal Concerts, Polygon Studios, Snoop Dogg, Billy Ray Cyrus & Avilla Brothers 'Hardworking Man' metaverse project, Roger Sanchez, Umek, DJ Craze, Jay Worra and Stanton Warriors.
This strategy is enhanced and accelerated by VRJAM's play-to-earn rewards program, whereby over $US20M in cryptocurrency will be distributed as consumer rewards and incentives to drive adoption of VRAM's technology.
On the 30th of November, a number of key events will combine to create a successful market entry for VRJAM Coin including; the activation of VRJAM's NFT marketplace via the offering of a range of super rare NFTs from top-tier music artists. The launch of VRJAM's native.staking pools including farming pools and traditional, time-locked pools to give the VRJAM community opportunities to grow their investment and the launch of VRJAM Coin on 2 of the world's leading crypto exchanges, MexC and Gate.io.
The VRJAM Coin initial DEX offering is live now on 3 of the world's leading IDO launchpads, Trustpad, Kommunitas and Erax. Head to one of VRJAM's IDO launchpads to invest and join the VRJAM Community
About VRJAM
VRJAM is an award-winning real-time platform for premium virtual events and immersive social gaming.
The VRJAM platform empowers creators and brands to offer fans inspiring immersive experiences that redefine fan engagement within the Web3 environment. Over the last 3 years, the platform has empowered some of the world's leading brands and artists to redefine fan experience in digital space including Carl Cox, Ultra Records, Twitch, Red Bull and Fatboy Slim to name a few.
These experiences are monetized using VRJAM's native cryptocurrency, VRJAM Coin and also by way of the creation of revolutionary new types of NFT's that are native to the virtual world of VRJAM.
The live experience features of the platform combine with elegant smart contract infrastructure and crypto native feature sets to create new ways for brands and content creators to render digital content and engage with fans.
VRJAM's community of partners, advisors and investors includes some of the leading brands in the blockchain space including Polygon, and Gate.io as well as an array of top tier consumer brands including the world's leading game publisher, Epic Games.
Web Links
Website | Twitter| Telegram |  LinkedIn | Reddit | Discord | Instagram | Facebook | CoinmarketCap
Content Links
Cinematic Trailer
https://drive.google.com/file/d/1UylXGeMkQxIkO7g1J9GN1EWbqL5srOQX/view?usp=sharing
In-App Gameplay Video
https://vimeo.com/manage/videos/745343707/bbce7ed7bc
Metaverse Live Event Video
https://vimeo.com/manage/videos/750294104
In-App Images
https://drive.google.com/drive/folders/1jlxbh26RNpSWXDPVwRfGV27LpSgeXKyx?usp=sharing
Header Image
https://drive.google.com/file/d/1nhF7CVCjIqQF1wGpiowfjWnTjByHF5F4/view?usp=sharing
Contact
Marketing Lead
Ashley Jaeger
VRJAM
[email protected]

Disclaimer: The information provided in this article is for informational purposes only and should not be construed as financial or investment advice. Cryptocurrency investments are subject to market risks, and individuals should seek professional advice before making any investment decisions.
Web3 Builders Look to Alternate Growth Model with BNB Chain as Bear Market Funding Drops by 84%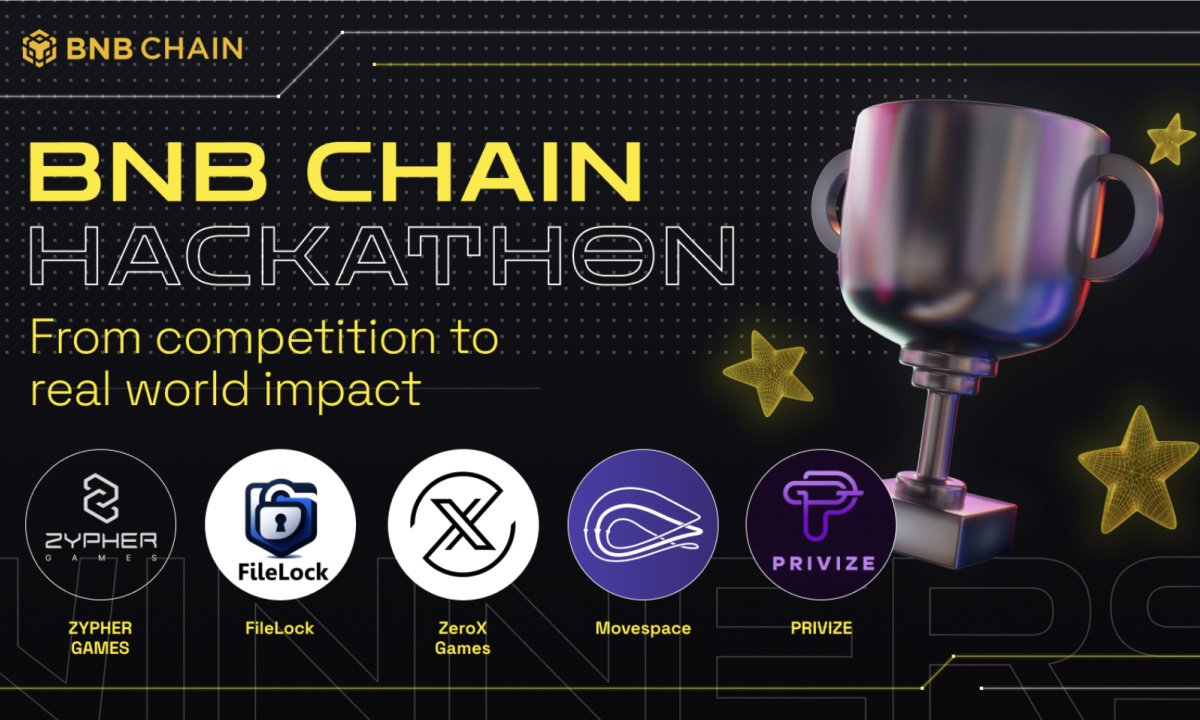 DUBAI, UAE, November 23rd, 2023, Chainwire
BNB Chain, the community-driven blockchain ecosystem that includes the world's largest smart contract blockchain, is highlighting the compelling growth stories of the projects that emerge from its project development program, starting with its hackathons. This comes in the wake of BNB Chain's Istanbul Hackathon, which saw the emergence of a number of strong projects.
The focus of the bear market is building quality Web3 projects – this is a time for developers to concentrate on identifying what real use cases need solving. However, quarterly funding for Web3 startups has dropped by approximately 84% this year. Against this backdrop, thousands of founders have looked to alternate ways to develop their projects to the point of launch readiness.
By providing constant guidance, in addition to routinely incentivising innovation with its global hackathons, BNB Chain mentors these projects through the various stages of their development journeys as they strive to realize the immense potential of Web3. 
Below are the steps that projects can expect to partner with BNB Chain on as they work to realize their vision:
Ideate and develop a killer idea at a BNB Chain hackathon
Win a reward at the hackathon that allows for initial development
Develop further with constant guidance from BNB Chain
Get introduced to incubators who can supercharge your project
Launch your project on-chain 
BNB Chain Hackathon winners also receive referral codes to apply to the Most Valuable Builder (MVB) to potentially increase their funding. The program – run by BNB Chain and Binance Labs – helps projects develop and grow through mentorship, funding and network support*.
BNB Chain's recent Istanbul Hackathon saw a number of exciting projects start on this journey, with a number of the winners sharing how they plan to utilize their winnings to advance their projects. 
MoveSpace, an on-chain data labeling and marketplace powered by a vector database, is addressing the data transparency issue in AI training to incentivise human interactions with data with BNB Greenfield. Using the funds they won at the BNB Chain Hackathon, they are further refining their concept – making data tradable as a regular commodity or asset – to make data ownership meaningful, setting them up for success at their first round of fundraising.
Another winning project exemplifying the practical applications of blockchain technology is ZeroX, a Web3 Gaming platform with a core mission of onboarding users to Web3 through gaming. Offering SDK and API services for traditional game development, they are lowering the barriers for traditional game developers and gamers to enter Web3. They will allocate the funds they won at the Istanbul hackathon to accelerate their growth and incorporate BNB Greenfield into their product, putting them in a leading position for their first funding round and upcoming public product launch. 
Learn more about all of the winning projects, their experiences of BNB Chain Hackathon Istanbul and how it is accelerating their growth here.
Tomasz Wojewoda, Head of Business Development at BNB Chain, said: "The quality of the projects that emerged from the BNB Chain Istanbul Hackathon was truly remarkable. It has been great to see their Web3 spirit on full display and to see how they are leveraging opBNB and BNB Greenfield to accelerate their development. Myself and the BNB Chain team look forward to being by the developers' sides and providing guidance as they continue to build towards realizing their vision."
*Disclaimer: There is no guarantee that projects will be accepted to the MVB program.  
About BNB Chain
BNB Chain is a community-driven ecosystem with multiple decentralized blockchains, powered by BNB. It consists of BNB Beacon Chain, its staking and governance layer, BNB Smart Chain (BSC), which is EVM compatible and facilitates a multi-chain ecosystem with its Layer-2 solutions including opBNB, and BNB Greenfield, its decentralized data storage network. 
The BNB Chain ecosystem has the world's largest smart contract blockchain (BSC) by daily active users and has processed 3 billion transactions to date from 232 Million unique addresses. This makes it the largest layer 1 blockchain globally and brings developers massive user access with ultra-low gas fees, higher transactions per second and has experienced zero crashes since its inception. The ecosystem has more than 1,500 estimated active dApps at any given time across multiple categories such as DeFi, Metaverse, Blockchain Gaming, SocialFi, NFT, Infrastructure, and more. There are numerous programs available to support the Web3 ecosystem including the Gas Grant, Builder Grant, Kickstart, Most Valuable Builder (MVB) and AvengerDAO.
Contact
Jack S
[email protected]

Read Also: BNB Chain Sees 1-year Transaction High; Demonstrates Network Reliability After BSC Surge
Disclaimer: The information provided in this article is for informational purposes only and should not be construed as financial or investment advice. Cryptocurrency investments are subject to market risks, and individuals should seek professional advice before making any investment decisions.