WAHED Projects Donates 5 Million WAHED Coins to Fund Autism Research and Therapy
Cranfield, England, 3rd December, 2022, Chainwire
Investment and philanthropy platform WAHED has donated 5 million of its utility token WAHED Coin to Fondazione Europea Alessandro Cenci (FEAC) at a private event in Rome. FEAC is an Italian non-profit organization focused on awareness, education and research to improve the care given to children and adolescents on the autism spectrum.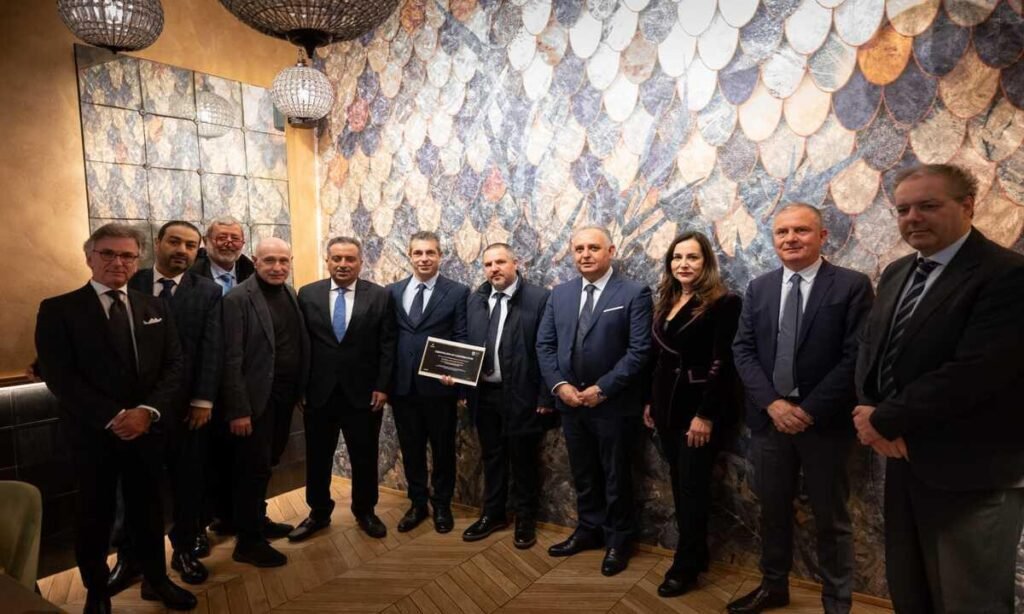 In attendance at the Rome event were leadership figures from the WAHED and FEAC organizations. WAHED Chairman Shaikh Abdulla Bin Ahmed Bin Salman AlKhalifa and FEAC President Eros Cenci were joined by prominent members of their teams. 
Sergio Torromino, former Italian Member of Parliament and current WAHED Board Member 
Dr. Salvatore Alberto Turiano, staff vascular surgeon at the University Hospital Policlinico-San Marco in Catania, Italy
Dr. Luigi Lidonnici, FEAC member and owner of an autism therapy center in Calabria
Giuseppe Scuderi from the Scientific and Technological Park of Sicily
Following a locked-in vesting period, 5% of the donated WAHED Coin will be released after 1 year. All appreciation in the token value during this time will stand to benefit FEAC, and the limited unlocking will ensure limited volatility in token price. 
This donation to FEAC aligns with the WAHED vision of supporting companies and organizations that are improving the quality of life around the world. The ease of transacting cryptocurrency globally makes it a perfect vehicle for charitable and philanthropic activities, and sets the stage for a future where everyone can contribute to causes that they believe in.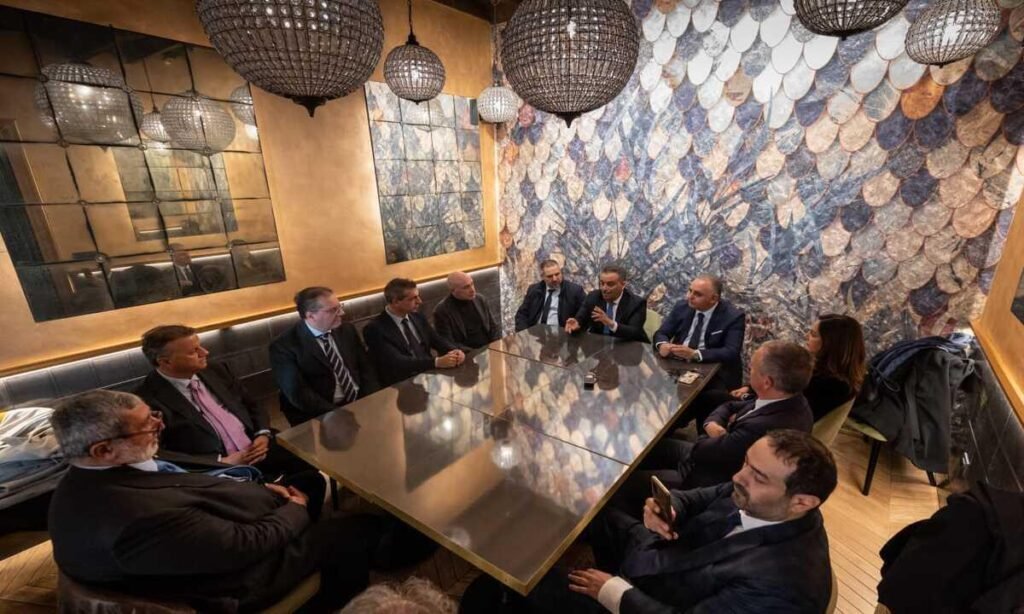 About FEAC
Despite rapid advancement in medical technology improving the quality of life all over the world, there is plenty of work still to be done. Questions about the causes, prevention and management of many diseases still remain, and autism, despite affecting millions around the world, is still misunderstood. The FEAC provides researchers and medical professionals with the funds they need to help improve both the lives of individuals on the autism spectrum and their care circles. 
The first major project in FEAC's vision is a therapeutic clinic in Calabria in collaboration with the Lidonnici family. The 1200 square-meter space will bring education and awareness of the realities and challenges of daily life faced by individuals with autism. The clinic will also provide access to therapy, providing aid and guidance to ensure quality care when managing the condition. Making expert care available to all who need it is a vital part of the FEAC vision, and the center in Calabria is the first of many. 
About WAHED
WAHED is an investment and philanthropy hub that is powered by WAHED Coin. Serving as the blockchain partner for several ambitious projects around the world, WAHED aims to use technology to scale operations and enrich more lives. 
Established in the United Kingdom, WAHED is led by Shaikh Abdulla Bin Ahmed Bin Salman AlKhalifa, former Undersecretary to the Ministry of Housing in Bahrain. Bringing decades of experience in industries ranging from oil, banking and commodities, the WAHED founding team has identified the array of advantages that blockchains can bring to traditional systems. WAHED Coin provides access to innovative ideas to retail investors and cryptocurrency enthusiasts from all over the world.
WAHED Coin will be available for trading on LBANK exchange from the 5th of December 2022.
To learn more about the WAHED Ecosystem, visit the WAHED website.
Become part of the global WAHED community on Discord, Facebook, Instagram and Twitter.
Contact
Wahed Projects Team
[email protected]

Disclaimer: The information provided in this article is for informational purposes only and should not be construed as financial or investment advice. Cryptocurrency investments are subject to market risks, and individuals should seek professional advice before making any investment decisions.
Mining Contracts From $10: How To Invest And Earn Passive Income With Mining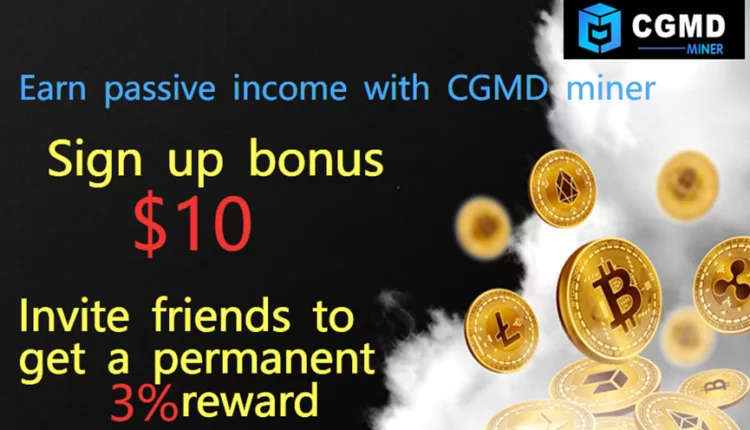 As more players enter the cryptocurrency market, mining becomes more complex and requires more computing power. As a result, many people who previously used their own equipment for cryptocurrency mining now find it unsustainable: high electricity bills and wear and tear on the equipment. Therefore, cloud mining is becoming an increasingly attractive option.
In the partner material, we go into more detail about its features and how it will help increase passive income.
What is cloud mining
Cloud mining is a mechanism that uses leased cloud computing power to mine cryptocurrencies such as Bitcoin. Hardware setup and startup, no software installation required.
Cloud mining companies make mining even more affordable by allowing you to open an account and participate in cryptocurrency mining remotely at rock-bottom prices. Since mining takes place in the cloud, there are fewer issues with equipment maintenance or direct electricity costs.
How to start cloud mining
Here are the basic steps you need to take before getting started.
Step 1: Choose a Cloud Mining Provider
CGMD Miner is a popular and powerful cryptocurrency mining platform and an excellent resource for passive income. CGMD Miner is a free Bitcoin mining program that allows you to passively earn Bitcoins without any strings attached, regardless of technical knowledge or financial resources. Once $12 worth of Bitcoins are mined, they can be transferred to your account and traded. Any profits are yours and you can withdraw them to your personal wallet.
Platform advantages:
Get $10 immediately after registration;
High levels of profitability and daily payout;
No additional services or administrative fees required;
Other currencies can be generated;
The company's Partner Program allows you to invite friends and earn up to $3,000 in referral bonuses;
McAfee security? Cloudflare® security protection;
24/7 technical support.
Step 2. Register an account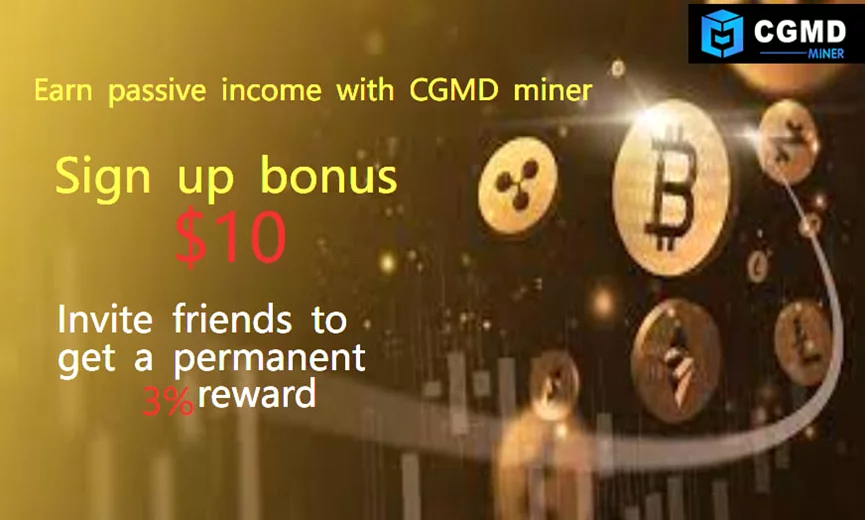 Go to the provider of your choice and sign up to create a new account.
CGMD Miner offers a simple registration process: all you need to do is enter your email address. After signing up, you can start mining Bitcoin immediately.
Step 3. Purchase a Mining Contract
Miner CGMD offers a variety of mining contract options: packages ranging from US$100 to US$5,000, each package has its own return on investment and a certain contract validity period. Right now:
The day after the contract is purchased, the revenue starts flowing in. When $100 is reached, the money can be withdrawn to a crypto wallet or continue to purchase other contracts.
Step 4: Earn passive income
Cloud mining is a great way to increase your passive income. Cryptocurrency capital can be grown via "autopilot" mode with minimal time outlay – less than any type of active trading. Passive income is the goal of every investor and trader, and with CGMD miners, achieving it is easier than ever.
CGMD Partner Program
Miner CGMD also offers an affiliate program, a platform that allows you to earn money by recommending the site to others. You can make money even without investing. A fixed one-time bonus of up to $3,000 will be charged for inviting positive referrals.
For more information about CGMD mining machines, please visit the official website https://365miner.com/
Read Also: OKX Achieves SOC 2 Type II Certification, Demonstrating its Industry-Leading User Safety, Security and Compliance Standards
Disclaimer: The information provided in this article is for informational purposes only and should not be construed as financial or investment advice. Cryptocurrency investments are subject to market risks, and individuals should seek professional advice before making any investment decisions.