Lekki Free Zone Set to Partner Gluwa On Blockchain Technology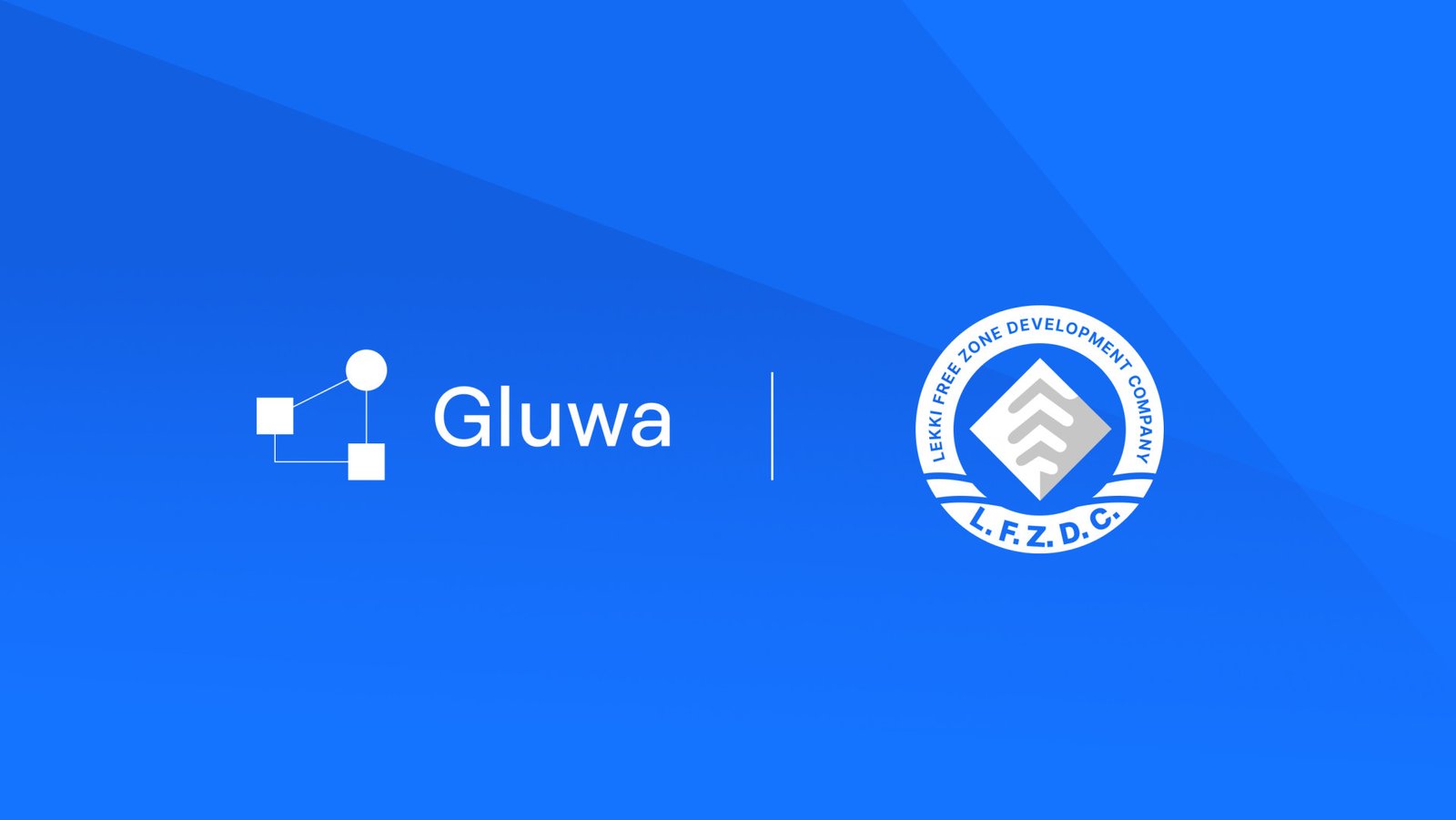 San Francisco, California, 21st September, 2022, Chainwire
As part of a drive to strengthen its contribution to the Nigerian economy, the Lekki Free Zone Development Company (LFZ) is in talks with Gluwa, a blockchain technology company. The pair are looking to partner and use blockchain to foster trade collaboration, growth, and sustainability among new and existing Free Zone enterprises. The partnership would also explore the creation of a Virtual Free Zone within the Lekki Free Zone.
Lekki Free Zone's Head of Strategy, Innovation & Special Projects, Mr. Tomiwa Idowu, has disclosed that discussions are ongoing between LZF, the Nigerian Export Processing Zones Authority, and the Gluwa team.
In a statement, Idowu explained that the partnership, when finalized, will create a dashboard for the tokenization of goods into NFTs (non-fungible tokens) and provide digital asset-backed loans for new and existing enterprises who are looking to fund operations and/or expand their businesses, similar to the integration of OpenSea and Compound.
Idowu shared his vision for innovating the trading and industrial sector in Nigeria and Africa as a whole, bringing it into the modern information age with the Lekki Free Zone at the epicenter.
"I am extremely excited by the enormous potential of such a partnership, which would further establish Lagos State as Africa's leading sub-national in terms of innovation, economic development and revenue generation," said Idowu.
He commended the Lagos State Governor, Babajide Sanwo-Olu, as a beacon of progress and hope for the nation in general, saying: "Our Governor has always been a firm believer in fast-paced development, which involves using technology to leapfrog bureaucracy and going straight to solving immediate problems."
Chief Executive Officer at Gluwa, Tae Oh, noted that the firm is keen to partner with the Lekki Free Zone as it is the largest and most developed Free Zone in Nigeria with proximity to the deep-sea port as well as the Dangote refinery, saying: "Trading has been the bedrock of the Nigerian economy, with annual volumes running into billions of dollars."
He added: "We believe the digitization of the sector can allow us to harness its full potential. For instance, a standard process to digitize goods manufactured or processed within the zone in tandem with a market system on web3 will allow manufacturers to trade globally via the blockchain.
"All trades will be registered and benefit from the incentives of the Lekki Free Zone, such as zero taxation and free circulation of goods. As soon as the goods get settled for export by the in-Zone Customs Processing Center, they will get shipped out straight from the Lekki Free Zone via the deep-sea port.
"This will reduce delays, eliminate human errors, exponentially drive up Nigeria's non-oil exports and sustain a positive trade balance for the nation. While we are still working out the fine details and a specific framework with NEPZA, we believe it is the future of commerce and trade in Africa."
About Gluwa
Gluwa is an Open Finance platform, connecting capital from developed markets to emerging market lending opportunities using blockchain technology. By providing the decentralized infrastructure rails to raise and disburse capital anywhere in the world, investors can use the Gluwa Invest platform to partake in debt-financing deals with emerging market fintech lenders, earning up to 15% APY.
Contacts
VP of Business
Disclaimer: The information provided in this article is for informational purposes only and should not be construed as financial or investment advice. Cryptocurrency investments are subject to market risks, and individuals should seek professional advice before making any investment decisions.
Mining Contracts From $10: How To Invest And Earn Passive Income With Mining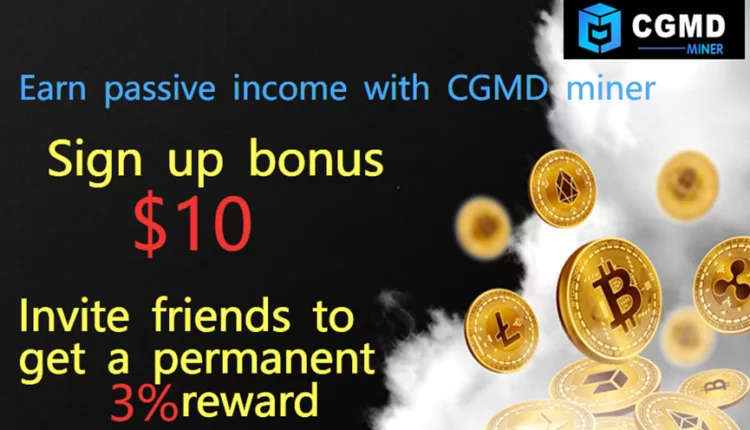 As more players enter the cryptocurrency market, mining becomes more complex and requires more computing power. As a result, many people who previously used their own equipment for cryptocurrency mining now find it unsustainable: high electricity bills and wear and tear on the equipment. Therefore, cloud mining is becoming an increasingly attractive option.
In the partner material, we go into more detail about its features and how it will help increase passive income.
What is cloud mining
Cloud mining is a mechanism that uses leased cloud computing power to mine cryptocurrencies such as Bitcoin. Hardware setup and startup, no software installation required.
Cloud mining companies make mining even more affordable by allowing you to open an account and participate in cryptocurrency mining remotely at rock-bottom prices. Since mining takes place in the cloud, there are fewer issues with equipment maintenance or direct electricity costs.
How to start cloud mining
Here are the basic steps you need to take before getting started.
Step 1: Choose a Cloud Mining Provider
CGMD Miner is a popular and powerful cryptocurrency mining platform and an excellent resource for passive income. CGMD Miner is a free Bitcoin mining program that allows you to passively earn Bitcoins without any strings attached, regardless of technical knowledge or financial resources. Once $12 worth of Bitcoins are mined, they can be transferred to your account and traded. Any profits are yours and you can withdraw them to your personal wallet.
Platform advantages:
Get $10 immediately after registration;
High levels of profitability and daily payout;
No additional services or administrative fees required;
Other currencies can be generated;
The company's Partner Program allows you to invite friends and earn up to $3,000 in referral bonuses;
McAfee security? Cloudflare® security protection;
24/7 technical support.
Step 2. Register an account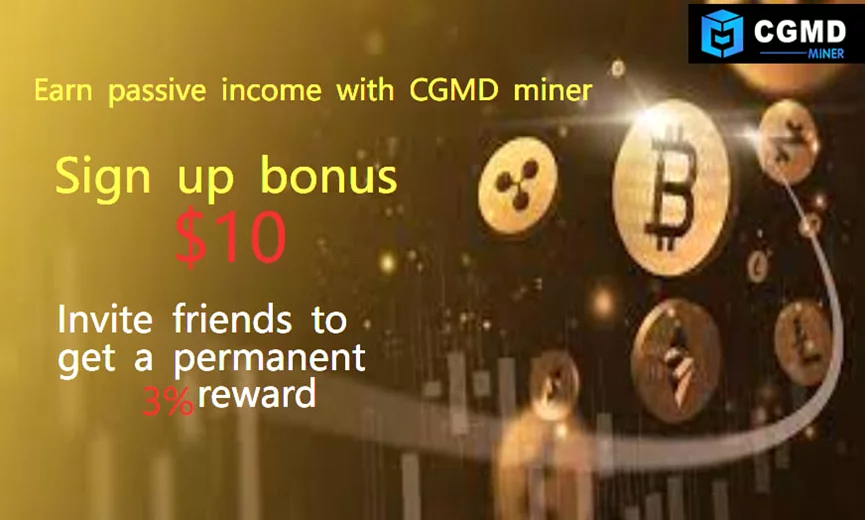 Go to the provider of your choice and sign up to create a new account.
CGMD Miner offers a simple registration process: all you need to do is enter your email address. After signing up, you can start mining Bitcoin immediately.
Step 3. Purchase a Mining Contract
Miner CGMD offers a variety of mining contract options: packages ranging from US$100 to US$5,000, each package has its own return on investment and a certain contract validity period. Right now:
The day after the contract is purchased, the revenue starts flowing in. When $100 is reached, the money can be withdrawn to a crypto wallet or continue to purchase other contracts.
Step 4: Earn passive income
Cloud mining is a great way to increase your passive income. Cryptocurrency capital can be grown via "autopilot" mode with minimal time outlay – less than any type of active trading. Passive income is the goal of every investor and trader, and with CGMD miners, achieving it is easier than ever.
CGMD Partner Program
Miner CGMD also offers an affiliate program, a platform that allows you to earn money by recommending the site to others. You can make money even without investing. A fixed one-time bonus of up to $3,000 will be charged for inviting positive referrals.
For more information about CGMD mining machines, please visit the official website https://365miner.com/
Read Also: OKX Achieves SOC 2 Type II Certification, Demonstrating its Industry-Leading User Safety, Security and Compliance Standards
Disclaimer: The information provided in this article is for informational purposes only and should not be construed as financial or investment advice. Cryptocurrency investments are subject to market risks, and individuals should seek professional advice before making any investment decisions.