The Fabricant Launches Wholeland: The Ultimate Web3 Fashion Experience
Amsterdam, Netherlands, 5th December, 2022, Chainwire
Pioneering startup The Fabricant has gone live with its boundary-pushing digital fashion storytelling project Wholeland, with a trailer that sets the scene for a provocative world that splices digital couture, mythology and the rave scene. 
The ambitious move is designed to raise the bar for the wider digital fashion industry, and lead a shift in focus away from the bear market to building Web3 experiences that create long-term, high-value engagement.
The OG digital fashion player is famous for its world-leading craftsmanship, gaining global prominence when it was founded as the world's first digital fashion house in 2018. It sold the first-ever digital garment on blockchain for 54 ETH in 2019 ($9,500 at the time). Notable collabs with physical brands such as Off-White, Adidas and World of Women contributed to it raising $14M in Series A funding in April this year.
Wholeland is described as a digital fashion story and a visually rich journey of self-discovery that unfolds across 7 chapters. Each chapter includes digital couture, AR wearables, co-creation, fashion shows, metaverse meet-ups and airdrops.
Access to Wholeland can only be gained through minting one of The Fabricant's pieces of AR facewear, called XXories, that act as a key to the wider experience. 
Anyone can apply to Join the waitlist to mint an XXorie through The Fabricant website.
The WHOLELAND concept asks participants to fearlessly express all that they are through digital fashion, exploring parts of their identity that they might not share in the physical world.
Digital fashion fans will see the story unfold as they journey through the different chapters, with the ability to take advantage of various benefits as they progress.
Wholeland's opening chapter has multiple points of interaction for participants:
The XXories, 7 pieces of bold digital facewear that elevate virtual self-expression, and act as a key to the experience
The Kappers – headpieces that mix historic Dutch style with a contemporary clubland aesthetic ready for co-creation
The Looks, Couture garments that invite fearless digital fashion expression
Secret Drops and groundbreaking collabs with the hottest digital artists and innovative brands
And ultimately, the Wholeland metaverse – an immersive digital fashion world of highly crafted visual storytelling
It all starts with the mint of the XXories in February, so sign-up to the waitlist to get access to the most innovative fashion experience in Web3.
About The Fabricant
thefabricant.com | @thefabricant | @the_fab_ric_ant | discord.gg/thefabricant
The Fabricant is a digital-only couture house that splices fashion with tech to redefine craftsmanship for the virtual space. It was founded in 2018 from a desire to sabotage the fashion world's cultural complacency and reimagine what fashion could be as an entirely non-physical experience. Through its co-creation platform, it is leading a digital fashion revolution that puts creators first and is committed to building a sustainable and equitable fashion industry where everybody thrives.
Contact
Theo Lasserre
The Fabricant
[email protected]

Disclaimer: The information provided in this article is for informational purposes only and should not be construed as financial or investment advice. Cryptocurrency investments are subject to market risks, and individuals should seek professional advice before making any investment decisions.
Mining Contracts From $10: How To Invest And Earn Passive Income With Mining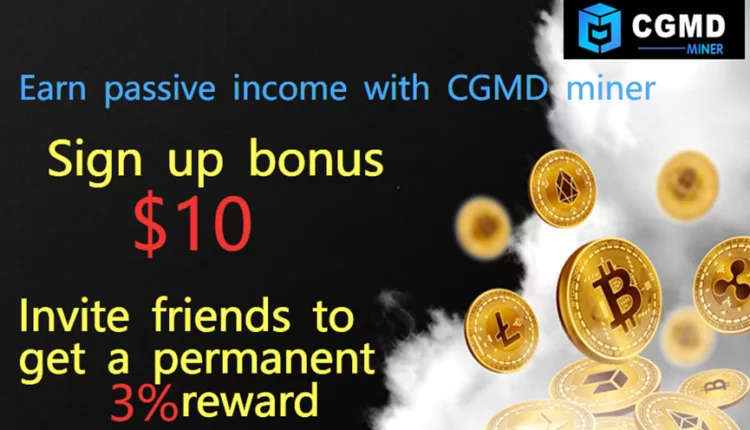 As more players enter the cryptocurrency market, mining becomes more complex and requires more computing power. As a result, many people who previously used their own equipment for cryptocurrency mining now find it unsustainable: high electricity bills and wear and tear on the equipment. Therefore, cloud mining is becoming an increasingly attractive option.
In the partner material, we go into more detail about its features and how it will help increase passive income.
What is cloud mining
Cloud mining is a mechanism that uses leased cloud computing power to mine cryptocurrencies such as Bitcoin. Hardware setup and startup, no software installation required.
Cloud mining companies make mining even more affordable by allowing you to open an account and participate in cryptocurrency mining remotely at rock-bottom prices. Since mining takes place in the cloud, there are fewer issues with equipment maintenance or direct electricity costs.
How to start cloud mining
Here are the basic steps you need to take before getting started.
Step 1: Choose a Cloud Mining Provider
CGMD Miner is a popular and powerful cryptocurrency mining platform and an excellent resource for passive income. CGMD Miner is a free Bitcoin mining program that allows you to passively earn Bitcoins without any strings attached, regardless of technical knowledge or financial resources. Once $12 worth of Bitcoins are mined, they can be transferred to your account and traded. Any profits are yours and you can withdraw them to your personal wallet.
Platform advantages:
Get $10 immediately after registration;
High levels of profitability and daily payout;
No additional services or administrative fees required;
Other currencies can be generated;
The company's Partner Program allows you to invite friends and earn up to $3,000 in referral bonuses;
McAfee security? Cloudflare® security protection;
24/7 technical support.
Step 2. Register an account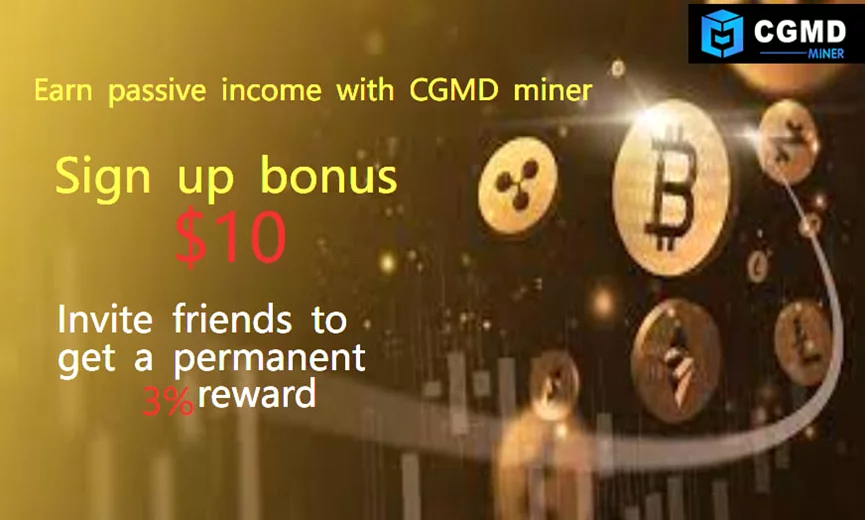 Go to the provider of your choice and sign up to create a new account.
CGMD Miner offers a simple registration process: all you need to do is enter your email address. After signing up, you can start mining Bitcoin immediately.
Step 3. Purchase a Mining Contract
Miner CGMD offers a variety of mining contract options: packages ranging from US$100 to US$5,000, each package has its own return on investment and a certain contract validity period. Right now:
The day after the contract is purchased, the revenue starts flowing in. When $100 is reached, the money can be withdrawn to a crypto wallet or continue to purchase other contracts.
Step 4: Earn passive income
Cloud mining is a great way to increase your passive income. Cryptocurrency capital can be grown via "autopilot" mode with minimal time outlay – less than any type of active trading. Passive income is the goal of every investor and trader, and with CGMD miners, achieving it is easier than ever.
CGMD Partner Program
Miner CGMD also offers an affiliate program, a platform that allows you to earn money by recommending the site to others. You can make money even without investing. A fixed one-time bonus of up to $3,000 will be charged for inviting positive referrals.
For more information about CGMD mining machines, please visit the official website https://365miner.com/
Read Also: OKX Achieves SOC 2 Type II Certification, Demonstrating its Industry-Leading User Safety, Security and Compliance Standards
Disclaimer: The information provided in this article is for informational purposes only and should not be construed as financial or investment advice. Cryptocurrency investments are subject to market risks, and individuals should seek professional advice before making any investment decisions.