Crypto vs. Traditional Investments: Which Is Right for You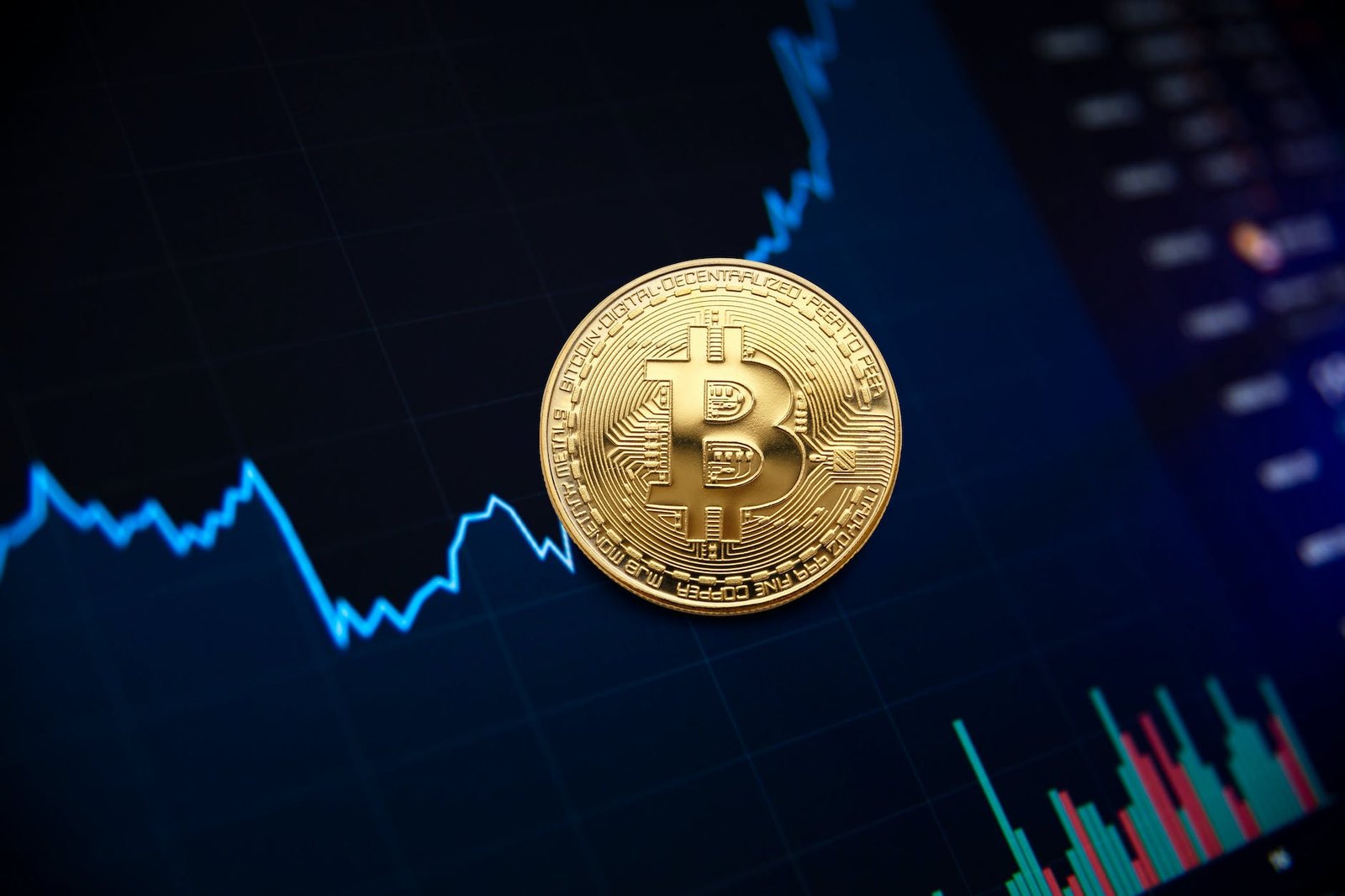 Investing has long been a popular way to grow wealth and secure financial futures. Traditionally, investing in stocks, bonds, and real estate has been the go-to choice for many individuals. However, with the rise of cryptocurrencies like Bitcoin, Ethereum, and Litecoin, a new investment option has emerged. So, which is right for you? Should you stick with traditional investments or venture into the world of crypto?
Let's first explore traditional investments. Stocks have been a staple of investment portfolios for decades. When you invest in stocks, you're essentially buying a share of ownership in a company. This can be a great way to diversify your portfolio and potentially earn passive income through dividends. Bonds, on the other hand, are debt securities issued by governments or corporations. They offer a fixed interest rate and are considered less risky than stocks. Real estate, another traditional investment, can provide both income and appreciation over time.
Now, let's turn our attention to cryptocurrencies. Cryptocurrencies are digital or virtual currencies that use cryptography for security. Bitcoin, the most well-known cryptocurrency, was created in 2009 and has since gained significant popularity. One of the key advantages of crypto investments is their potential for high returns. Bitcoin, for example, has experienced massive price increases in recent years. However, it's important to note that cryptocurrencies are also highly volatile and can experience dramatic price fluctuations.
So, how do you decide which investment option is right for you? Consider the following factors:
Risk Tolerance: Traditional investments are generally considered less risky than cryptocurrencies. If you have a low tolerance for risk, you may feel more comfortable sticking with stocks, bonds, and real estate. On the other hand, if you're willing to take on more risk in hopes of higher rewards, crypto investments may be more appealing.
Time Horizon: How long do you plan to hold your investments? If you have a long-term outlook, traditional investments may be a better fit. They tend to be more stable over time and can generate consistent returns. Cryptocurrencies, on the other hand, can be more suitable for short-term investments due to their volatility.
Knowledge and Experience: Do you have a good understanding of traditional investments or are you more knowledgeable about cryptocurrencies? It's important to invest in what you know and understand. If you're new to investing, it may be wise to start with traditional options and gradually learn more about crypto.
Ultimately, the decision between crypto and traditional investments comes down to your individual circumstances and preferences. Some investors choose to diversify their portfolio by including both types of investments. This can provide a balance between stability and potential growth.
In conclusion, both crypto and traditional investments have their pros and cons. Traditional investments offer stability and a proven track record, while cryptocurrencies offer the potential for high returns but also come with higher risks. It's important to carefully consider your risk tolerance, time horizon, and knowledge before making a decision. And remember, it's always a good idea to consult with a financial advisor to ensure you're making the best choice for your financial goals.
Read Also: Equiity.Com Review – Online Trading Broker
Disclaimer: The information provided in this article is for informational purposes only and should not be construed as financial or investment advice. Cryptocurrency investments are subject to market risks, and individuals should seek professional advice before making any investment decisions.
Understanding Non-Fungible Tokens (NFTs)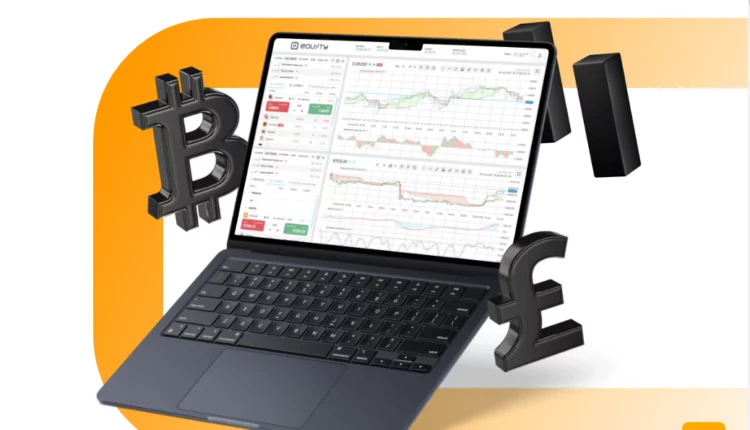 Non-Fungible Tokens, commonly referred to as NFTs, have been making headlines in recent years. These unique digital assets have gained popularity in the art world, gaming industry, and even in the realm of collectibles. In this article, we will delve into the world of NFTs, exploring what they are, how they work, and their implications in various fields.
What are NFTs?
NFTs are digital assets that represent ownership or proof of authenticity of a particular item or piece of content. Unlike cryptocurrencies such as Bitcoin or Ethereum, which are fungible and can be exchanged on a one-to-one basis, NFTs are unique and cannot be exchanged on a like-for-like basis. Each NFT has its own distinct value and properties, making it one-of-a-kind.
How do NFTs work?
NFTs are built on blockchain technology, which provides a decentralized and transparent ledger to record ownership and transaction history. Most NFTs are based on the Ethereum blockchain, utilizing smart contracts to establish and enforce the rules governing their ownership and transfer.
When an artist or creator mints an NFT, they attach specific details and metadata to it, such as the item's name, description, and even a digital representation of the item itself. This metadata is stored on the blockchain, ensuring that the NFT is unique and cannot be replicated or tampered with.
Once an NFT is created, it can be bought, sold, or traded on various online marketplaces. The ownership and transaction history of each NFT are recorded on the blockchain, allowing for transparency and traceability.
Use Cases of NFTs
NFTs have gained significant traction in several industries, revolutionizing the way we perceive and interact with digital assets. Here are a few notable use cases:
Art and Collectibles
NFTs have opened up new possibilities for artists and collectors. Artists can now create and sell digital artwork as NFTs, providing a new revenue stream and the ability to retain ownership rights. Collectors, on the other hand, can own and trade unique digital collectibles, ranging from virtual trading cards to virtual real estate.
Gaming
NFTs have also found their way into the gaming industry, offering players true ownership of in-game assets. Gamers can buy, sell, and trade virtual items, characters, and even entire game worlds as NFTs. This opens up opportunities for players to monetize their gaming experiences and create new economies within virtual worlds.
Music and Media
NFTs have disrupted the music and media industries by enabling artists to sell unique digital music albums, videos, and even concert tickets directly to their fans. This provides artists with greater control over their content and a direct relationship with their audience.
Challenges and Considerations
While NFTs offer exciting possibilities, there are also challenges and considerations to be aware of:
Environmental Impact
The energy consumption associated with blockchain technology, particularly the Ethereum network, has raised concerns about the environmental impact of NFTs. As the popularity of NFTs grows, it is important for the industry to explore more sustainable solutions.
Lack of Regulation
Due to the nascent nature of NFTs, there is a lack of regulation and oversight. This can lead to potential scams or fraudulent activities. It is crucial for buyers and sellers to exercise caution and conduct thorough research before engaging in NFT transactions.
Accessibility and Inclusivity
As NFTs primarily exist in the digital realm, there are concerns about accessibility and inclusivity. Not everyone has equal access to the necessary technology or knowledge to participate in the NFT market. Efforts should be made to ensure that NFTs are accessible to a wider audience.
Conclusion
Non-Fungible Tokens have emerged as a groundbreaking technology, revolutionizing various industries and providing new opportunities for creators and collectors alike. While there are challenges to address, the potential of NFTs to reshape ownership, creativity, and digital experiences is undeniable. As the technology evolves, it will be fascinating to see how NFTs continue to shape the future.
Read Also: Web3 Builders Look to Alternate Growth Model with BNB Chain as Bear Market Funding Drops by 84%
Disclaimer: The information provided in this article is for informational purposes only and should not be construed as financial or investment advice. Cryptocurrency investments are subject to market risks, and individuals should seek professional advice before making any investment decisions.