Cryptocurrency: The Future of Online Transactions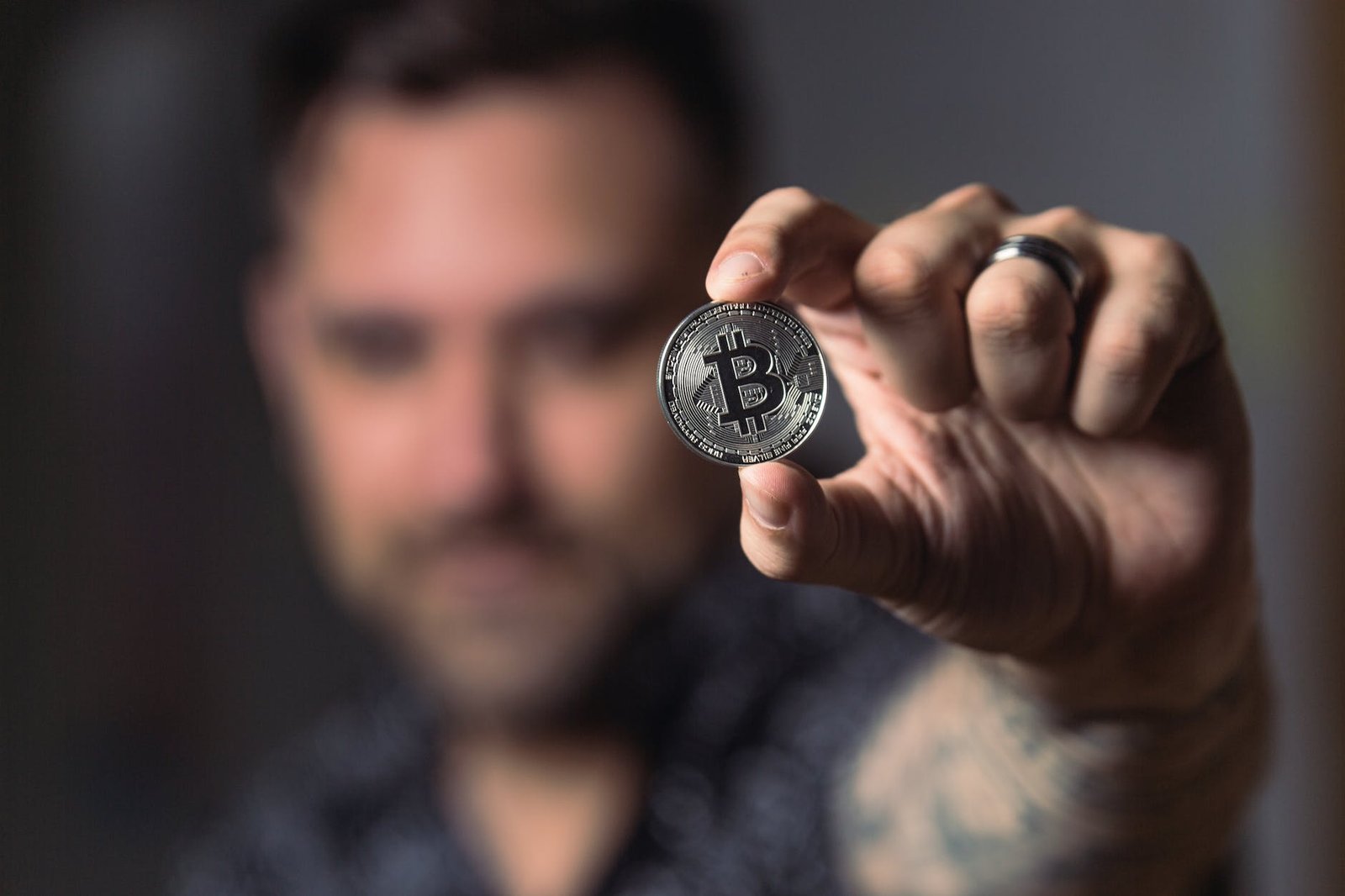 In today's digital age, online transactions have become an integral part of our daily lives. From shopping to banking, we rely heavily on the internet for various financial transactions. However, traditional online payment methods have their limitations, such as high transaction fees, slow processing times, and lack of transparency. This is where cryptocurrency comes into play.
What is Cryptocurrency?
Cryptocurrency is a form of digital or virtual currency that uses cryptography for secure and decentralized transactions. Unlike traditional fiat currencies that are controlled by central banks, cryptocurrencies operate on a technology called blockchain, which is a distributed ledger managed by a network of computers.
One of the most well-known cryptocurrencies is Bitcoin, which was created in 2009 by an anonymous person or group of people using the pseudonym Satoshi Nakamoto. Since then, many other cryptocurrencies, such as Ethereum, Ripple, and Litecoin, have emerged, each with its own unique features and use cases.
The Advantages of Cryptocurrency
There are several advantages of using cryptocurrency for online transactions:
Security: Cryptocurrency transactions are highly secure due to the use of cryptography. Unlike traditional payment methods, which rely on sensitive personal information, cryptocurrency transactions only require a public key and private key, making them less prone to identity theft and fraud.
Lower Transaction Fees: Cryptocurrency transactions have lower fees compared to traditional payment methods, as they eliminate the need for intermediaries, such as banks or payment processors. This makes it more cost-effective, especially for cross-border transactions.
Fast and Efficient: Cryptocurrency transactions are processed quickly, often within minutes, regardless of the geographical location of the parties involved. This is in contrast to traditional banking systems, which can take several days to process international transactions.
Decentralization: Cryptocurrencies operate on a decentralized network, which means that no single authority or institution has control over the currency. This eliminates the risk of government interference or manipulation of the currency's value.
The Future of Online Transactions
As the popularity and acceptance of cryptocurrency continue to grow, it is expected to play a significant role in the future of online transactions. Here are some potential scenarios:
Global Adoption: As more businesses and individuals start accepting cryptocurrency as a form of payment, we may see a shift towards a global economy where cryptocurrencies are widely used for online transactions.
Smart Contracts: Cryptocurrencies like Ethereum have introduced the concept of smart contracts, which are self-executing contracts with the terms of the agreement directly written into lines of code. This has the potential to revolutionize various industries, such as real estate, supply chain management, and insurance.
Financial Inclusion: Cryptocurrency has the potential to provide financial services to the unbanked and underbanked population, especially in developing countries. With just a smartphone and internet access, individuals can access a global financial network and participate in the digital economy.
Conclusion
Cryptocurrency has the potential to reshape the future of online transactions. With its secure and efficient nature, it offers numerous advantages over traditional payment methods. As the technology continues to evolve and gain wider acceptance, we can expect to see a shift towards a more decentralized and inclusive financial ecosystem.
Read Also: Mining Contracts From $10: How To Invest And Earn Passive Income With Mining
Disclaimer: The information provided in this article is for informational purposes only and should not be construed as financial or investment advice. Cryptocurrency investments are subject to market risks, and individuals should seek professional advice before making any investment decisions.
Understanding Non-Fungible Tokens (NFTs)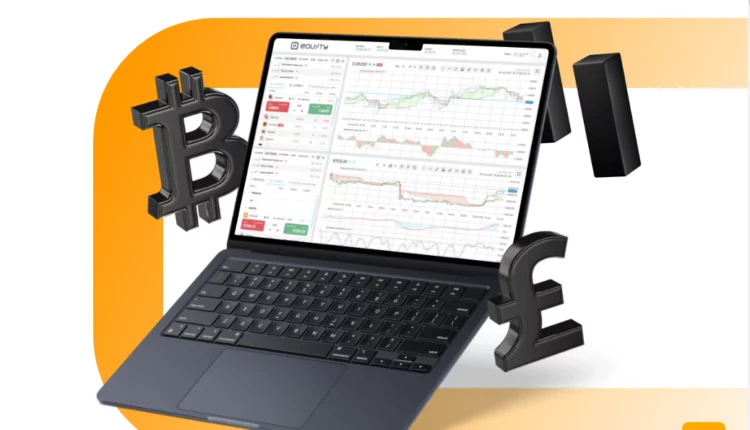 Non-Fungible Tokens, commonly referred to as NFTs, have been making headlines in recent years. These unique digital assets have gained popularity in the art world, gaming industry, and even in the realm of collectibles. In this article, we will delve into the world of NFTs, exploring what they are, how they work, and their implications in various fields.
What are NFTs?
NFTs are digital assets that represent ownership or proof of authenticity of a particular item or piece of content. Unlike cryptocurrencies such as Bitcoin or Ethereum, which are fungible and can be exchanged on a one-to-one basis, NFTs are unique and cannot be exchanged on a like-for-like basis. Each NFT has its own distinct value and properties, making it one-of-a-kind.
How do NFTs work?
NFTs are built on blockchain technology, which provides a decentralized and transparent ledger to record ownership and transaction history. Most NFTs are based on the Ethereum blockchain, utilizing smart contracts to establish and enforce the rules governing their ownership and transfer.
When an artist or creator mints an NFT, they attach specific details and metadata to it, such as the item's name, description, and even a digital representation of the item itself. This metadata is stored on the blockchain, ensuring that the NFT is unique and cannot be replicated or tampered with.
Once an NFT is created, it can be bought, sold, or traded on various online marketplaces. The ownership and transaction history of each NFT are recorded on the blockchain, allowing for transparency and traceability.
Use Cases of NFTs
NFTs have gained significant traction in several industries, revolutionizing the way we perceive and interact with digital assets. Here are a few notable use cases:
Art and Collectibles
NFTs have opened up new possibilities for artists and collectors. Artists can now create and sell digital artwork as NFTs, providing a new revenue stream and the ability to retain ownership rights. Collectors, on the other hand, can own and trade unique digital collectibles, ranging from virtual trading cards to virtual real estate.
Gaming
NFTs have also found their way into the gaming industry, offering players true ownership of in-game assets. Gamers can buy, sell, and trade virtual items, characters, and even entire game worlds as NFTs. This opens up opportunities for players to monetize their gaming experiences and create new economies within virtual worlds.
Music and Media
NFTs have disrupted the music and media industries by enabling artists to sell unique digital music albums, videos, and even concert tickets directly to their fans. This provides artists with greater control over their content and a direct relationship with their audience.
Challenges and Considerations
While NFTs offer exciting possibilities, there are also challenges and considerations to be aware of:
Environmental Impact
The energy consumption associated with blockchain technology, particularly the Ethereum network, has raised concerns about the environmental impact of NFTs. As the popularity of NFTs grows, it is important for the industry to explore more sustainable solutions.
Lack of Regulation
Due to the nascent nature of NFTs, there is a lack of regulation and oversight. This can lead to potential scams or fraudulent activities. It is crucial for buyers and sellers to exercise caution and conduct thorough research before engaging in NFT transactions.
Accessibility and Inclusivity
As NFTs primarily exist in the digital realm, there are concerns about accessibility and inclusivity. Not everyone has equal access to the necessary technology or knowledge to participate in the NFT market. Efforts should be made to ensure that NFTs are accessible to a wider audience.
Conclusion
Non-Fungible Tokens have emerged as a groundbreaking technology, revolutionizing various industries and providing new opportunities for creators and collectors alike. While there are challenges to address, the potential of NFTs to reshape ownership, creativity, and digital experiences is undeniable. As the technology evolves, it will be fascinating to see how NFTs continue to shape the future.
Read Also: Web3 Builders Look to Alternate Growth Model with BNB Chain as Bear Market Funding Drops by 84%
Disclaimer: The information provided in this article is for informational purposes only and should not be construed as financial or investment advice. Cryptocurrency investments are subject to market risks, and individuals should seek professional advice before making any investment decisions.