ReserveBlock Foundation RBX Network and Venture Miami Team to Collaborate on Miami-Centric NFTs
Miami, Florida, United States, 9th March, 2022, Chainwire
ReserveBlock Foundation RBX Network (reserveblock.io), the first open-source decentralized NFT Centric Blockchain will soon be opening up its blockchain for the Miami community to develop Miami-centric NFTs.  RBX is offering the City of Miami and its residents a pathway to utility through NFTs on the RBX Network and protocol. As ReserveBlock continues to develop the ecosystem, members of the Miami community can expect to see Miami-focused NFT projects with the potential to leverage Miami Coin.
"If last year was the year of mainstreaming, this will be the year of utility and adoption," said Mayor Francis Suarez.  "Collaborating with open-source platforms like ReserveBlock is a major step in that direction as we continue to explore ways to leverage blockchain technology for the benefit of Miamians and Miami Coin holders."  
Mayor Suarez's internal Venture Miami team will have access to participate in the public Testnet on the RBX Network through a designated RBX core wallet, allowing the team to experience the network Masternode infrastructure first-hand. Upon the launch of RBX on Mainnet in the coming weeks, RBX and the Venture Miami team will begin collaborating to develop Miami-centric NFTs.
The RBX public Testnet began on March 1st with Masternodes running a validator program and providing network governance, all through the core wallet on any local device (i.e. laptop, desktop, Raspberry-Pi, etc) and agnostic to the operating system, while achieving true carbon neutrality due to the decentralized and distributed nature of the platform.  This unique RBX protocol is in-line with the teams' ethos of democratizing network participation for all by reducing friction and burdens of existing networks known today and creating unique value for coin holders.   
About the ReserveBlock Foundation
The RBX network has been created and developed as the result of a collective of founding sponsors, each with vast expertise in media, entertainment, technology, sports, hospitality, banking, and finance.  Led by The Reserve Label, Texoware, and The Young Astronauts technology group as the initial founding and development sponsors, the foundation has been completely self-funded and devoid of any centralized control whatsoever ensuring the most ideal decentralized NFT Layer 1 ecosystem.  Governed by a Masternode infrastructure, the RBX network has been designed to provide true NFT utility through a singular core wallet for Masternodes, Datanodes, Smart Contracts, NFTs, and Decentralized Sales Tools (DSTs) providing open participation for everyone.
About Venture Miami
Venture Miami is a portfolio team that was assembled by and reports directly to City of Miami Mayor Francis Suarez.  The Mission and goal of the team is to make Miami the "capital of capital" with an innovative technology ecosystem and economy that delivers for everyone.  The five pillars of Venture Miami are (1) provide concierge support for funders & founders. (2) connect talent to jobs. (3) meaningfully promote diversity, equity & inclusion. (4) bridge connections between new to market entities and the existing innovative ecosystem. (5) support regional collaboration amongst other local governments, economic development agencies & organizations.  
For RBX Further Inquiries:
Website: reserveblock.io 
Discord: discord.gg/ZuzVS67t  
Twitter: twitter.com/ReserveBlockIO 
Instagram: instagram.com/reserveblockio 
Github: github.com/ReserveBlockIO 
RBX Press Contact:
Chelsea Oliver – [email protected]
For Miami Mayor Suarez and Venture Miami Inquiries:
Venture Miami Press Contact:
Soledad Cedro – [email protected]
Contacts
Disclaimer: The information provided in this article is for informational purposes only and should not be construed as financial or investment advice. Cryptocurrency investments are subject to market risks, and individuals should seek professional advice before making any investment decisions.
Mining Contracts From $10: How To Invest And Earn Passive Income With Mining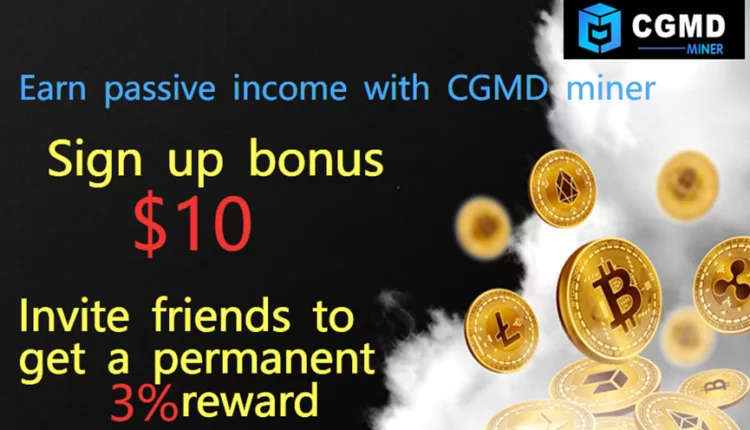 As more players enter the cryptocurrency market, mining becomes more complex and requires more computing power. As a result, many people who previously used their own equipment for cryptocurrency mining now find it unsustainable: high electricity bills and wear and tear on the equipment. Therefore, cloud mining is becoming an increasingly attractive option.
In the partner material, we go into more detail about its features and how it will help increase passive income.
What is cloud mining
Cloud mining is a mechanism that uses leased cloud computing power to mine cryptocurrencies such as Bitcoin. Hardware setup and startup, no software installation required.
Cloud mining companies make mining even more affordable by allowing you to open an account and participate in cryptocurrency mining remotely at rock-bottom prices. Since mining takes place in the cloud, there are fewer issues with equipment maintenance or direct electricity costs.
How to start cloud mining
Here are the basic steps you need to take before getting started.
Step 1: Choose a Cloud Mining Provider
CGMD Miner is a popular and powerful cryptocurrency mining platform and an excellent resource for passive income. CGMD Miner is a free Bitcoin mining program that allows you to passively earn Bitcoins without any strings attached, regardless of technical knowledge or financial resources. Once $12 worth of Bitcoins are mined, they can be transferred to your account and traded. Any profits are yours and you can withdraw them to your personal wallet.
Platform advantages:
Get $10 immediately after registration;
High levels of profitability and daily payout;
No additional services or administrative fees required;
Other currencies can be generated;
The company's Partner Program allows you to invite friends and earn up to $3,000 in referral bonuses;
McAfee security? Cloudflare® security protection;
24/7 technical support.
Step 2. Register an account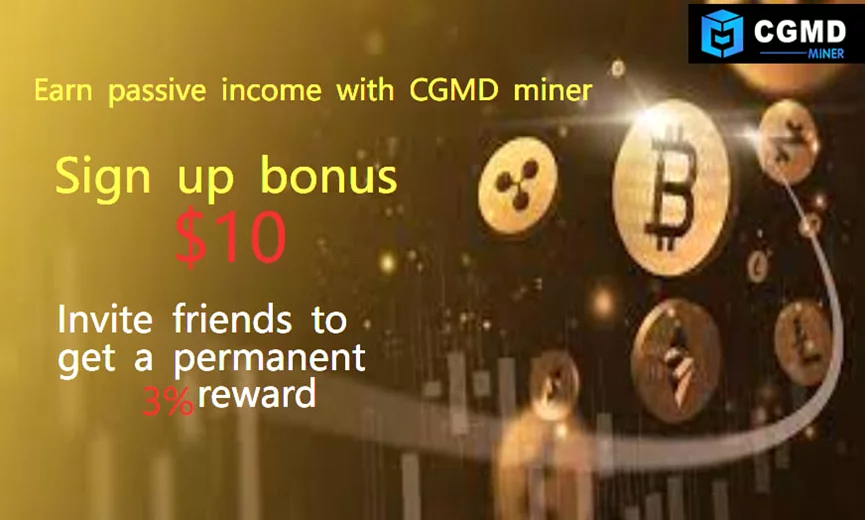 Go to the provider of your choice and sign up to create a new account.
CGMD Miner offers a simple registration process: all you need to do is enter your email address. After signing up, you can start mining Bitcoin immediately.
Step 3. Purchase a Mining Contract
Miner CGMD offers a variety of mining contract options: packages ranging from US$100 to US$5,000, each package has its own return on investment and a certain contract validity period. Right now:
The day after the contract is purchased, the revenue starts flowing in. When $100 is reached, the money can be withdrawn to a crypto wallet or continue to purchase other contracts.
Step 4: Earn passive income
Cloud mining is a great way to increase your passive income. Cryptocurrency capital can be grown via "autopilot" mode with minimal time outlay – less than any type of active trading. Passive income is the goal of every investor and trader, and with CGMD miners, achieving it is easier than ever.
CGMD Partner Program
Miner CGMD also offers an affiliate program, a platform that allows you to earn money by recommending the site to others. You can make money even without investing. A fixed one-time bonus of up to $3,000 will be charged for inviting positive referrals.
For more information about CGMD mining machines, please visit the official website https://365miner.com/
Read Also: OKX Achieves SOC 2 Type II Certification, Demonstrating its Industry-Leading User Safety, Security and Compliance Standards
Disclaimer: The information provided in this article is for informational purposes only and should not be construed as financial or investment advice. Cryptocurrency investments are subject to market risks, and individuals should seek professional advice before making any investment decisions.