BRICS Economic Alliance Welcomes Three New Member Countries
BRICS Economic Alliance Expands with Three New Member Countries.
Reports indicate that the BRICS economic alliance, comprising Brazil, Russia, India, China, and South Africa, has recently welcomed three additional countries into its fold. South African Foreign Minister, Naledi Pandor, shared this development during an interview with Russia-backed RT ahead of the Russia-Africa summit in St. Petersburg. The expansion reflects the bloc's commitment to advancing progressive ideals, with a strong focus on key global development issues, including peace and security.
BRICS' Focus on Progressive Ideals and Global Development
Foreign Minister Naledi Pandor emphasizes that BRICS does not stand against any particular nation nor advocate for any specific interest group. Instead, the alliance works for the betterment of the world as a whole. The primary focus is on addressing crucial development challenges, while steering clear of any intentions to militarize natural resources like oceans and forests or exploit climate change for strategic purposes.
Eight Member Countries and Prospective New Additions
With the inclusion of the three new member countries, the BRICS alliance now boasts a total membership of eight. The expansion has been met with enthusiasm by Minister Pandor, who describes it as "fantastic" for the group's future endeavors.
While the Foreign Minister refrains from mentioning the names of the new member states, South Africa's BRICS ambassador, Anil Sooklal, has previously disclosed that a significant number of countries – 44 to be precise – have expressed a keen interest in joining the alliance. In response to this overwhelming interest, BRICS leaders are slated to convene this month to discuss the onboarding of potential new members.
Countries Eager to Join BRICS
Among the nations that have expressed interest in becoming part of BRICS are Argentina, Iran, Saudi Arabia, the United Arab Emirates, Cuba, the Democratic Republic of Congo, Comoros, Gabon, and Kazakhstan. This diverse group of countries reflects the alliance's growing appeal and recognition of the bloc's positive impact on the global economic stage.
The inclusion of three new member countries in the BRICS economic alliance, as reported by South African Foreign Minister Naledi Pandor, signals the alliance's commitment to promoting progressive ideals and addressing critical development issues. With a total membership of eight nations and a significant number of countries expressing interest in joining, BRICS appears set to solidify its position as a formidable force in the global economic landscape. As discussions continue among BRICS leaders, the alliance's future looks promising, with potential new additions enriching the group's diversity and collective vision for a better world.
Read Also: Why Is Chainlink (LINK) On The Rise? Can It Catch Up To Solana (SOL) And VC Spectra (SPCT)?
Disclaimer: The information provided in this article is for informational purposes only and should not be construed as financial or investment advice. Cryptocurrency investments are subject to market risks, and individuals should seek professional advice before making any investment decisions.
Azenbu Games Revolutionizes Web3 Gaming with Innovative GameFi Ecosystem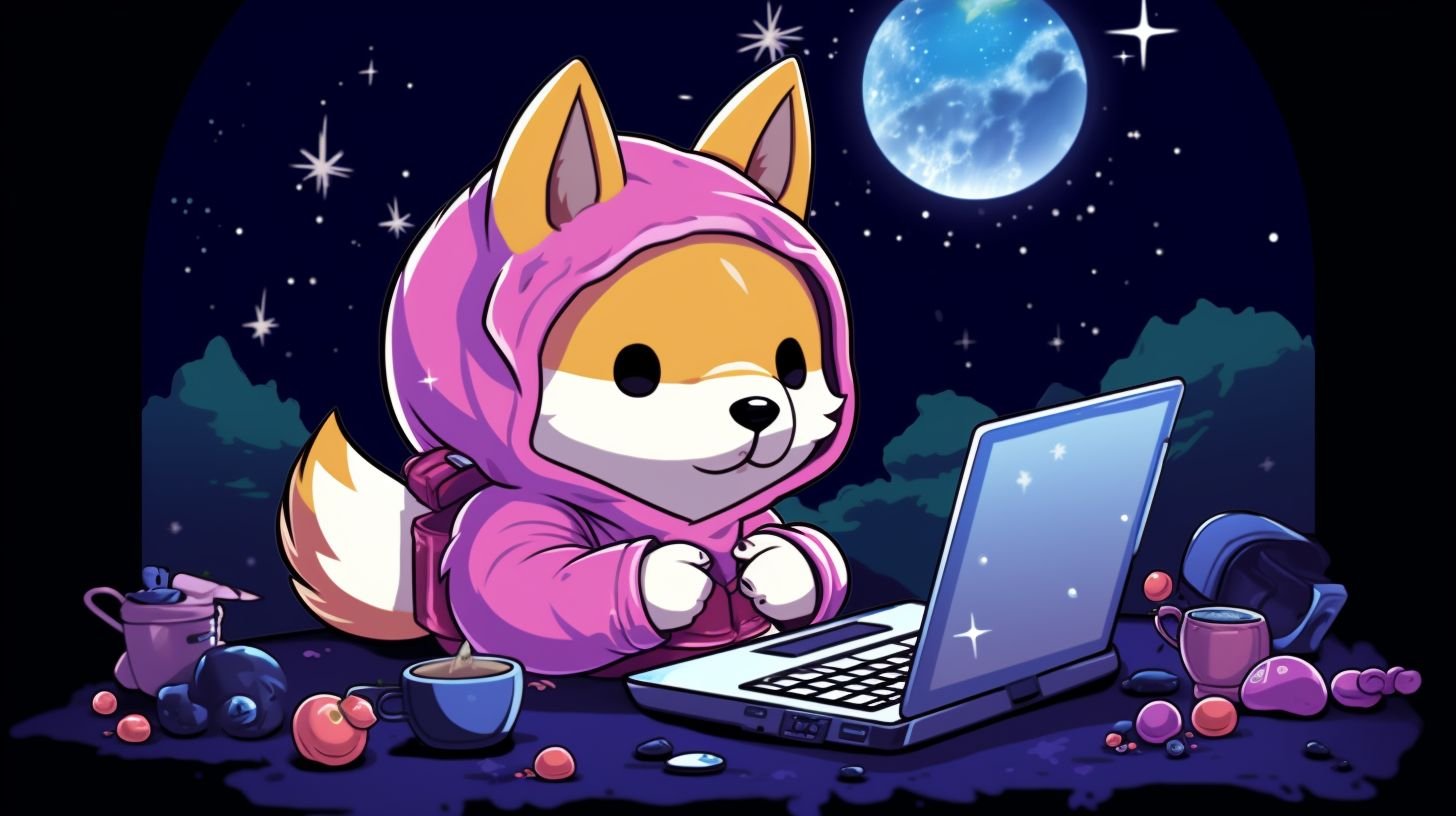 Azenbu Games, a pioneering Web3 game developer, publisher, and digital distribution project, is poised to redefine the gaming industry with its innovative approach and commitment to creating a sustainable GameFi ecosystem. With recent news of Ripple's victory against the SEC (Securities and Exchange Commission), the crypto project's prospects are poised to soar, including Azenbu Games. As the highly anticipated public token sale draws near, this is an opportunity that should not be missed.
Azenbu Games sets out to build an exciting and prosperous GameFi ecosystem centered around a wholesome and sustainable concept and economy. As both a developer and publisher, the company will produce top-quality Web3 video games that will be available on PC, Android, iOS, and potentially other platforms. The Zenbu Store, their proprietary game store, will feature not only their own games but also titles from third-party and independent studios.
The backbone of Azenbu Games' ecosystem is the Zenbu token, the primary currency facilitating most in-game transactions and purchases on the Zenbu Store. To ensure a fair and rewarding system, the project implements a redistribution model, sharing a portion of the profits generated by their franchises through Zenbu Value Passes.
Introducing an innovative approach to reward systems, Azenbu Games will issue limited-edition NFTs called Zenbu Value Passes for each new game release. These passes will entitle their holders to regular rewards based on the success of the associated game. This methodology revolutionizes the gaming landscape by dissociating the game from monetary gain, focusing instead on creating engaging and pleasurable experiences. The sustainable reward system emphasizes the quality of games and the enthusiasm they generate, free from the pitfalls of traditional Play-to-Earn models.
Azenbu Games' commitment to the gaming community extends to the restoration of NFTs to their former glory. By issuing limited-edition Zenbu Value Passes, the project ensures that reward amounts remain attractive to owners. Real utility is a core principle, and Azenbu Games consistently incorporates this commitment into their NFT offerings.
The Azenbu Games team comprises experienced software developers driven by their passion for video games. By leveraging their expertise, the company aims to deliver exceptional gaming experiences across various genres, including fighting games, FPS (First Person Shooter), TPS (Third-person Shooter), RPG (Role-Playing Game), arcade racing games, and space shooters. Each game will feature original gameplay mechanics and environments, catering to diverse player preferences. Developed using renowned game engines such as Unreal Engine 5 and Unity Game Engine, these titles will be available on PC, Android, and iOS platforms, with a focus on multiplayer functionality.
To foster a fruitful and healthy economy, Azenbu Games plans to incorporate non-intrusive in-game advertisements, ensuring player immersion remains intact. Furthermore, Azenbu Games empowers players by providing dedicated marketplaces within their games, enabling them to trade, buy, and sell acquired in-game items (NFTs) while maintaining a fair gameplay experience. The Zenbu Store, a cornerstone of their ecosystem, aims to become a central hub in the Web3 gaming universe, offering PC game distribution, gaming accessories, merchandise, and an expanding catalog of Web3 and potentially Web2 games.
The imminent public sale of Zenbu tokens presents a remarkable opportunity for crypto enthusiasts and gaming aficionados alike. With the project's innovative vision, commitment to high-quality games, and a rewarding ecosystem, Azenbu Games is poised to shape the future of Web3 gaming. Don't miss out on this exciting opportunity!
About Azenbu Games:
Azenbu Games is a trailblazing Web3 game developer, publisher, and digital distribution project. By creating an engaging and successful GameFi ecosystem, the company aims to revolutionize the gaming industry while adhering to sustainable concepts and economies.
For more information, please visit Azenbu Games' official website: https://azenbu.io/
Linktree: https://linktr.ee/azenbu
Read Also: Expert Trader Anticipates Significant Rally for Bitcoin (BTC) to Reach Record Highs in 2023
Disclaimer: The information provided in this article is for informational purposes only and should not be construed as financial or investment advice. Cryptocurrency investments are subject to market risks, and individuals should seek professional advice before making any investment decisions.