YGG SEA Secures $15 Million from Marquee Investors to Boost Play-to-Earn Gaming in Southeast Asia
Taipei, Taiwan, 26th April, 2022, Chainwire
Yield Guild Games Southeast Asia (YGG SEA), a sub-decentralized autonomous organization (subDAO) of the Philippines-based blockchain gaming startup Yield Guild Games (YGG), has secured $15 million across two different private funding rounds. It will use the proceeds to boost the adoption of play-to-earn gaming in Southeast Asian countries.
While the initial round was led by YGG and Infinity Ventures Crypto (IVC), the follow-up round saw participation from Crypto.com Capital, Animoca Brands, MindWorks Ventures, Poloniex, Jump Capital, Sembrani Kiqani (a fund by BRI Ventures), Circle, Digital Currency Group, Hashed, Polygon, Bukalapak, United Overseas Bank (UOB) Venture Management,  Arca Funds, Evernew Capital, OKEx Blockdream Ventures, Yolo Ventures, SevenX Ventures, LongHash Ventures, Hashkey Group, Morningstar Ventures, Rise Capital, Dialectic, SweeperDAO, PetRock Capital, DNC Ventures, FBG Capital and Emfarsis.
Animoca Brands CEO Robby Yung commented, "As an investor in YGG, Animoca Brands is a supporter of the YGG SEA team, its business model, and its regional focus. We believe YGG SEA will strongly contribute to onboarding players to blockchain across South East Asia."
YGG SEA is the first regional subDAO of Yield Guild Games, focusing on players from Malaysia, Indonesia, Vietnam, and Thailand. The subDAOs like YGG SEA are at the core of YGG's expansion strategy across the world as they have the local knowledge and networks. To expand quickly and deeply, having regional subDAOs is key to the community development of the overall YGG ecosystem.
In YGG Ecosystem, the goal is not just to onboard players as scholars; but also to be the bridge that brings the Web2 community into Web3 space through GameFi. YGG SEA has been aggressively onboarding and creating a safe space for scholars to enter Web3 through heavy localization and a grassroots level approach in each country. 
Other than community development, YGG SEA is committed to supporting locally developed play-to-earn games within the region and acquiring NFTs that are uniquely suited to the needs and interests of SEA's player base. It is also helping locally developed play-to-earn games go global.
"Crypto.com Capital is pleased to support the launch of YGG's first ever subDAO — YGG SEA — in its private funding round. We believe that Southeast Asia will continue to be the largest market globally for play-to-earn operators, and that YGG SEA — with its operational expertise spanning from YGG and its in-country teams — will continue to hold the lion's share of high-quality scholars in the region," said Crypto.com Capital Managing Director Bobby Bao. 
Its parent DAO, YGG, is a community of play-to-earn gamers. YGG operates like a guild, acquiring yield-generating virtual assets across several play-to-earn games, and lending those assets to players who can't afford them. Players, in turn, share a fraction of the in-game rewards with YGG.
About YGG SEA
YGG SEA, the first subDAO of Yield Guild Games, is a decentralized autonomous organization for acquiring and managing NFTs used in the metaverse. Its mission is to create the biggest and most sustainable play-to-earn virtual economy in Southeast Asia. YGG SEA is a founding member of the Asia Blockchain Gaming Alliance.
Contacts
Disclaimer: The information provided in this article is for informational purposes only and should not be construed as financial or investment advice. Cryptocurrency investments are subject to market risks, and individuals should seek professional advice before making any investment decisions.
Mining Contracts From $10: How To Invest And Earn Passive Income With Mining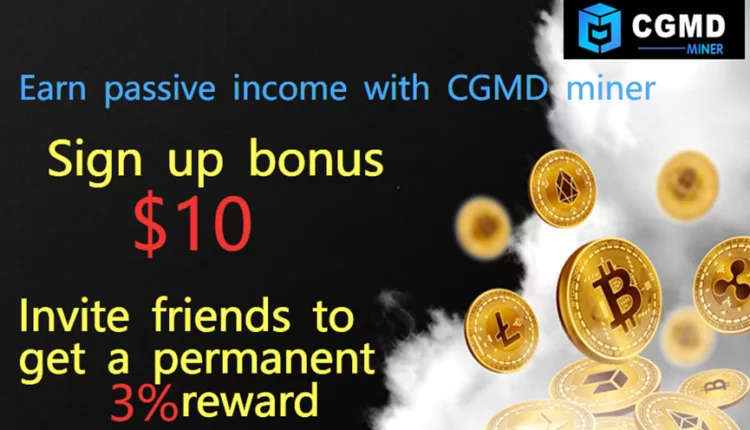 As more players enter the cryptocurrency market, mining becomes more complex and requires more computing power. As a result, many people who previously used their own equipment for cryptocurrency mining now find it unsustainable: high electricity bills and wear and tear on the equipment. Therefore, cloud mining is becoming an increasingly attractive option.
In the partner material, we go into more detail about its features and how it will help increase passive income.
What is cloud mining
Cloud mining is a mechanism that uses leased cloud computing power to mine cryptocurrencies such as Bitcoin. Hardware setup and startup, no software installation required.
Cloud mining companies make mining even more affordable by allowing you to open an account and participate in cryptocurrency mining remotely at rock-bottom prices. Since mining takes place in the cloud, there are fewer issues with equipment maintenance or direct electricity costs.
How to start cloud mining
Here are the basic steps you need to take before getting started.
Step 1: Choose a Cloud Mining Provider
CGMD Miner is a popular and powerful cryptocurrency mining platform and an excellent resource for passive income. CGMD Miner is a free Bitcoin mining program that allows you to passively earn Bitcoins without any strings attached, regardless of technical knowledge or financial resources. Once $12 worth of Bitcoins are mined, they can be transferred to your account and traded. Any profits are yours and you can withdraw them to your personal wallet.
Platform advantages:
Get $10 immediately after registration;
High levels of profitability and daily payout;
No additional services or administrative fees required;
Other currencies can be generated;
The company's Partner Program allows you to invite friends and earn up to $3,000 in referral bonuses;
McAfee security? Cloudflare® security protection;
24/7 technical support.
Step 2. Register an account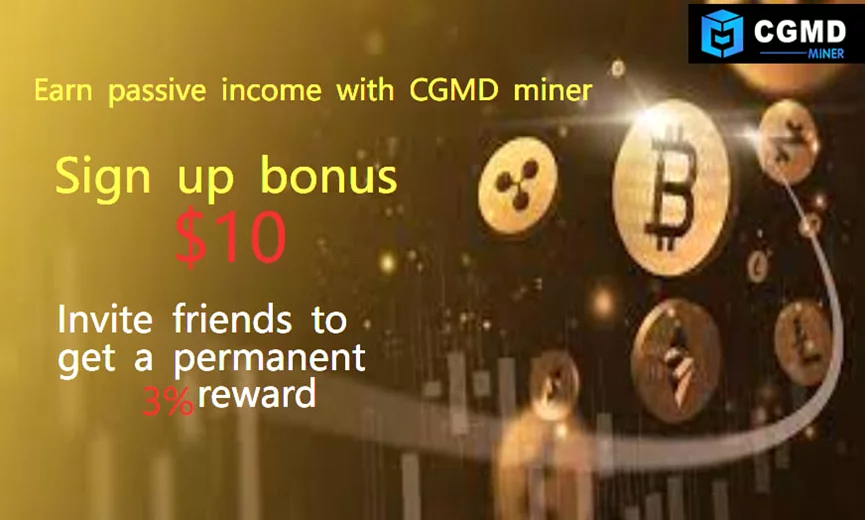 Go to the provider of your choice and sign up to create a new account.
CGMD Miner offers a simple registration process: all you need to do is enter your email address. After signing up, you can start mining Bitcoin immediately.
Step 3. Purchase a Mining Contract
Miner CGMD offers a variety of mining contract options: packages ranging from US$100 to US$5,000, each package has its own return on investment and a certain contract validity period. Right now:
The day after the contract is purchased, the revenue starts flowing in. When $100 is reached, the money can be withdrawn to a crypto wallet or continue to purchase other contracts.
Step 4: Earn passive income
Cloud mining is a great way to increase your passive income. Cryptocurrency capital can be grown via "autopilot" mode with minimal time outlay – less than any type of active trading. Passive income is the goal of every investor and trader, and with CGMD miners, achieving it is easier than ever.
CGMD Partner Program
Miner CGMD also offers an affiliate program, a platform that allows you to earn money by recommending the site to others. You can make money even without investing. A fixed one-time bonus of up to $3,000 will be charged for inviting positive referrals.
For more information about CGMD mining machines, please visit the official website https://365miner.com/
Read Also: OKX Achieves SOC 2 Type II Certification, Demonstrating its Industry-Leading User Safety, Security and Compliance Standards
Disclaimer: The information provided in this article is for informational purposes only and should not be construed as financial or investment advice. Cryptocurrency investments are subject to market risks, and individuals should seek professional advice before making any investment decisions.