Open Loot Announces partnership with Hit Factor's War Park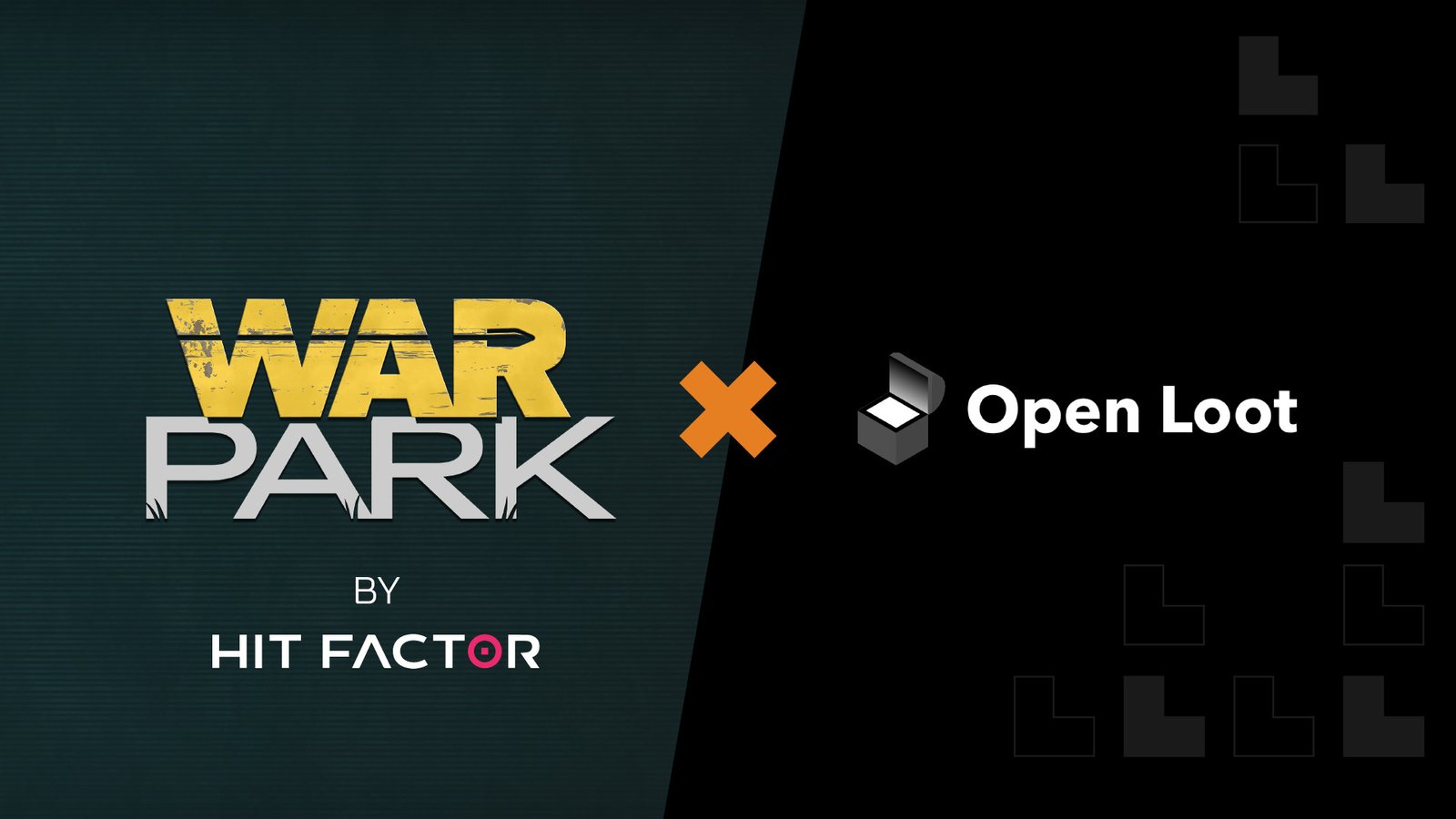 San Diego, CA, 1st August, 2022, Chainwire
OPEN LOOT Ltd (OL) by BIG TIME Studios (LTD) is excited to announce one of our first partners, HIT FACTOR Ltd. (HF), as they unveil their newest game, War Park. War Park is a fast-paced action shooter filled with explosive multiplayer tank combat and is bound to surprise and delight our community. Join Hit Factor's  War Park Discord, where their team will be on hand to answer any questions, chat about the project, and celebrate the launch of their Twitter and community channels!
HF is a game developer founded by seasoned industry veterans who have held key roles at Zynga, Kongregate, NCSOFT, and Riot Games, overseeing products and companies that have entertained tens of millions of players across the world and delivered over $1 billion in revenue.
HF is excited to announce they are currently working on War Park – Roll Out!. In War Park, players start by forming Armored Divisions, building tanks and gear together, and then heading into battle to fight with other players. In battle, players can work tactically together to combat enemy tanks, collect rewards, and use those rewards back at their Base of Operations.
On base, players can manufacture tanks using the Vehicle Assembly Building, and create powerful weapons and hybrid tank gear through the Base Development Lab. All of which can be stored in the Base Vault for other players to use in battle.
Players can participate in pitched battles of up to 64 tanks with a variety of tank classes such as Assault, Scout, Support, and Artillery. Using their Base, players can add on gear to customize their play styles. Players can participate with a minimum of 4 tanks per team in classic game modes such as Deathmatch, Capture The Flag, King of the Hill, Domination, and special PVE events.
HF aims to build collaborative experiences on the blockchain. With an extensive calendar of events such as Armored Conflict (Clan vs. Clan), weekly, monthly and quarterly tournaments, and server-wide World Wars, War Park has a  dynamic meta in its sights. The engine itself is proprietary and deterministic, allowing for additional game modes and eSports compatibility. Leveraging OL, they will be able to provide their players with ownership of assets within the game and are planning to announce their token strategy soon.
This is just a first glance at Open Loot partners, and we hope the community is as excited as we are!
About Hit Factor

Hit Factor is composed of industry veterans and lifelong gamers from across the mobile, PC, and console spaces. Fully utilizing its members' decades of experience within the industry, and a "Games First" mentality, the Hit Factor team is excited to blend its experience in production, engineering, design, and community to deliver the best in community-driven multiplayer games empowering the imagination of our players and unlocking the creativity of the modern gamer.
Contacts
Chief Business Officer
Disclaimer: The information provided in this article is for informational purposes only and should not be construed as financial or investment advice. Cryptocurrency investments are subject to market risks, and individuals should seek professional advice before making any investment decisions.
Mining Contracts From $10: How To Invest And Earn Passive Income With Mining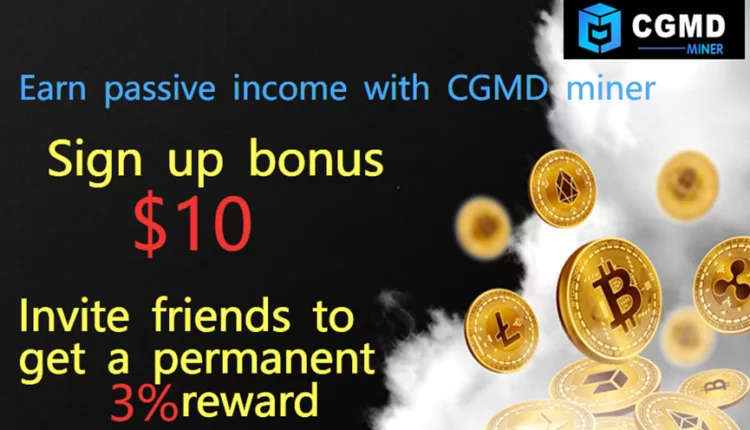 As more players enter the cryptocurrency market, mining becomes more complex and requires more computing power. As a result, many people who previously used their own equipment for cryptocurrency mining now find it unsustainable: high electricity bills and wear and tear on the equipment. Therefore, cloud mining is becoming an increasingly attractive option.
In the partner material, we go into more detail about its features and how it will help increase passive income.
What is cloud mining
Cloud mining is a mechanism that uses leased cloud computing power to mine cryptocurrencies such as Bitcoin. Hardware setup and startup, no software installation required.
Cloud mining companies make mining even more affordable by allowing you to open an account and participate in cryptocurrency mining remotely at rock-bottom prices. Since mining takes place in the cloud, there are fewer issues with equipment maintenance or direct electricity costs.
How to start cloud mining
Here are the basic steps you need to take before getting started.
Step 1: Choose a Cloud Mining Provider
CGMD Miner is a popular and powerful cryptocurrency mining platform and an excellent resource for passive income. CGMD Miner is a free Bitcoin mining program that allows you to passively earn Bitcoins without any strings attached, regardless of technical knowledge or financial resources. Once $12 worth of Bitcoins are mined, they can be transferred to your account and traded. Any profits are yours and you can withdraw them to your personal wallet.
Platform advantages:
Get $10 immediately after registration;
High levels of profitability and daily payout;
No additional services or administrative fees required;
Other currencies can be generated;
The company's Partner Program allows you to invite friends and earn up to $3,000 in referral bonuses;
McAfee security? Cloudflare® security protection;
24/7 technical support.
Step 2. Register an account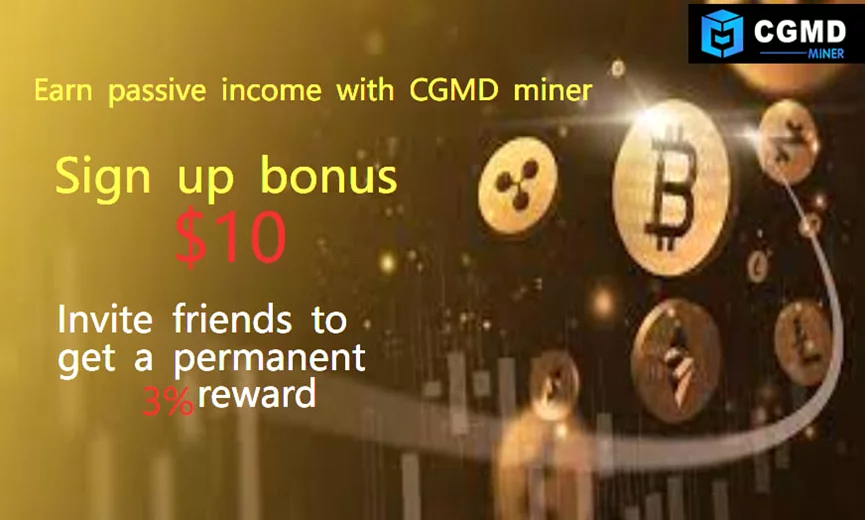 Go to the provider of your choice and sign up to create a new account.
CGMD Miner offers a simple registration process: all you need to do is enter your email address. After signing up, you can start mining Bitcoin immediately.
Step 3. Purchase a Mining Contract
Miner CGMD offers a variety of mining contract options: packages ranging from US$100 to US$5,000, each package has its own return on investment and a certain contract validity period. Right now:
The day after the contract is purchased, the revenue starts flowing in. When $100 is reached, the money can be withdrawn to a crypto wallet or continue to purchase other contracts.
Step 4: Earn passive income
Cloud mining is a great way to increase your passive income. Cryptocurrency capital can be grown via "autopilot" mode with minimal time outlay – less than any type of active trading. Passive income is the goal of every investor and trader, and with CGMD miners, achieving it is easier than ever.
CGMD Partner Program
Miner CGMD also offers an affiliate program, a platform that allows you to earn money by recommending the site to others. You can make money even without investing. A fixed one-time bonus of up to $3,000 will be charged for inviting positive referrals.
For more information about CGMD mining machines, please visit the official website https://365miner.com/
Read Also: OKX Achieves SOC 2 Type II Certification, Demonstrating its Industry-Leading User Safety, Security and Compliance Standards
Disclaimer: The information provided in this article is for informational purposes only and should not be construed as financial or investment advice. Cryptocurrency investments are subject to market risks, and individuals should seek professional advice before making any investment decisions.