Bridge Network is Launching Its IDO on TDX Launchpad
Venhuizen, Netherlands, 8th April, 2022, Chainwire
The highly anticipated Bridge Network IDO will be partially conducted on the TDX launchpad as of April 8th, 2022.  
Bridge Network is developing the first cross-chain super dApp to allow for seamless transactions between blockchain ecosystems. The crypto world is all set for a remarkable journey as Bridge Network and TDX Launchpad have joined hands to launch the IDO of Bridge Network on TDX Launchpad. Bridge Network offers a one-of-a-kind experience in the multichain world, with a scalable, secure, and robust infrastructure that simplifies the complexities of moving cross-chain.
What Problems is Bridge Network Solving?
Broken User Experience on Multi-chain
In today's crypto ecosystem, consumers have to use different platforms to transfer fungible and non-fungible assets. The protocol used to move a non-fungible asset differs greatly from that used to move a fungible asset, which differs from that used to trade cross-chain, and so on. This broken user experience represents a significant market gap, which Bridge Network fills by creating a unified and frictionless user experience. Users can perform cross-chain transactions from one easy-to-use interface through the fully integrated suite of Bridge tools.
Centralized Cross-chain Protocols
The multi-chain world has grown faster than the supply of decentralized cross-chain tools. This surge has compelled cross-chain protocols (CCPs) to make significant security sacrifices in order to meet user demands, resulting in the exploitation of centralized validator networks. Bridge Network is wholly built on a decentralized infrastructure. This allows the users to run a node along with participating in improving the security of the network.
Asset scalability on CCPs
The infrastructure underlying most cross-chain protocols (CCPs) was designed to address an immediate market need and did not take asset scaling into account. The assets supported on most bridges necessitate some level of manual integration. Consider it similar to listing a token on a centralized exchange. There is an application process, an approval process, a period of integration, and so on. With over 16,000 cryptocurrencies, this process is not sustainable, with the majority of tokens moving to a multichain future. Bridge Network has created the first multi-chain asset issuance portal to allow token issuers to move their tokens to multi-chain without the need for manual integration. This will make the token bridge inherently scalable. 
About TDX Launchpad
TDX is the first launchpad to emerge from the collaboration between TradeDog and IBC Group. It is revolutionary in the sense that it does not require staking its native tokens and serves only one purpose: "Mass Crypto Adoption." TradeDog is in charge of the technical side of this launchpad, while IBC is in charge of the marketing side. This collaboration, combined with the potential of the TradeDog and IBC Group, will enable TDX Launchpad to attract the best crypto projects like Bridge Network on a single platform. 
By launching its IDO on the TDX Launchpad, Bridge Network will be one of the first choices for retail investors. Exciting announcements are coming in the next couple of days to leave you awestruck. So join the TDX community today and stay tuned for more updates. Get more updates regarding the projects by joining the TDX community through the following links:
Join the TDX Launchpad Socials Below
Website | Telegram | Twitter | Medium
Join the Bridge Network Socials Below
Website | Twitter | Telegram | Discord
 
Contacts
Bridge Network IDO Launch
lynn tr
IBC Group
0621645068
Disclaimer: The information provided in this article is for informational purposes only and should not be construed as financial or investment advice. Cryptocurrency investments are subject to market risks, and individuals should seek professional advice before making any investment decisions.
Mining Contracts From $10: How To Invest And Earn Passive Income With Mining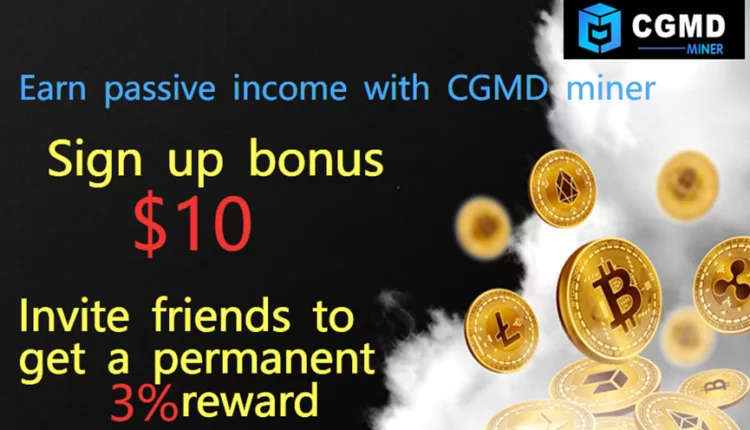 As more players enter the cryptocurrency market, mining becomes more complex and requires more computing power. As a result, many people who previously used their own equipment for cryptocurrency mining now find it unsustainable: high electricity bills and wear and tear on the equipment. Therefore, cloud mining is becoming an increasingly attractive option.
In the partner material, we go into more detail about its features and how it will help increase passive income.
What is cloud mining
Cloud mining is a mechanism that uses leased cloud computing power to mine cryptocurrencies such as Bitcoin. Hardware setup and startup, no software installation required.
Cloud mining companies make mining even more affordable by allowing you to open an account and participate in cryptocurrency mining remotely at rock-bottom prices. Since mining takes place in the cloud, there are fewer issues with equipment maintenance or direct electricity costs.
How to start cloud mining
Here are the basic steps you need to take before getting started.
Step 1: Choose a Cloud Mining Provider
CGMD Miner is a popular and powerful cryptocurrency mining platform and an excellent resource for passive income. CGMD Miner is a free Bitcoin mining program that allows you to passively earn Bitcoins without any strings attached, regardless of technical knowledge or financial resources. Once $12 worth of Bitcoins are mined, they can be transferred to your account and traded. Any profits are yours and you can withdraw them to your personal wallet.
Platform advantages:
Get $10 immediately after registration;
High levels of profitability and daily payout;
No additional services or administrative fees required;
Other currencies can be generated;
The company's Partner Program allows you to invite friends and earn up to $3,000 in referral bonuses;
McAfee security? Cloudflare® security protection;
24/7 technical support.
Step 2. Register an account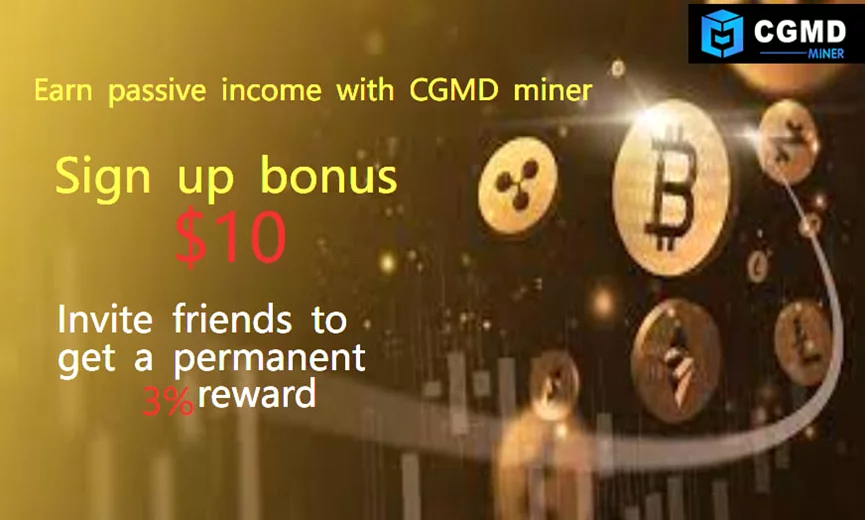 Go to the provider of your choice and sign up to create a new account.
CGMD Miner offers a simple registration process: all you need to do is enter your email address. After signing up, you can start mining Bitcoin immediately.
Step 3. Purchase a Mining Contract
Miner CGMD offers a variety of mining contract options: packages ranging from US$100 to US$5,000, each package has its own return on investment and a certain contract validity period. Right now:
The day after the contract is purchased, the revenue starts flowing in. When $100 is reached, the money can be withdrawn to a crypto wallet or continue to purchase other contracts.
Step 4: Earn passive income
Cloud mining is a great way to increase your passive income. Cryptocurrency capital can be grown via "autopilot" mode with minimal time outlay – less than any type of active trading. Passive income is the goal of every investor and trader, and with CGMD miners, achieving it is easier than ever.
CGMD Partner Program
Miner CGMD also offers an affiliate program, a platform that allows you to earn money by recommending the site to others. You can make money even without investing. A fixed one-time bonus of up to $3,000 will be charged for inviting positive referrals.
For more information about CGMD mining machines, please visit the official website https://365miner.com/
Read Also: OKX Achieves SOC 2 Type II Certification, Demonstrating its Industry-Leading User Safety, Security and Compliance Standards
Disclaimer: The information provided in this article is for informational purposes only and should not be construed as financial or investment advice. Cryptocurrency investments are subject to market risks, and individuals should seek professional advice before making any investment decisions.