Binance Faces Pressure as Global Regulators Take Swift Action
Australian officials took direct action this week by reaching out to current and former employees of Binance, a leading crypto exchange, to demand copies of internal communications and data from their personal devices. This move by the Australian Securities and Investments Commission (ASIC) represents another jurisdiction where government watchdogs are closing in on Binance.
Binance has been facing a series of legal troubles around the world. It has been accused by U.S. regulators, faced a raid in France, was denied a license in the Netherlands, and now is under investigation in Australia. Despite these challenges, Binance's CEO, Changpeng "CZ" Zhao, denies that the recent departures of key legal and compliance executives should be cause for concern.
While Binance operated without much regulatory intervention for years, the recent cases have put the company on the defensive. Following the charges brought by the U.S. Securities and Exchange Commission and the U.S. Commodity Futures Trading Commission, Binance has experienced significant customer withdrawals and a 17% decline in its native BNB token. These allegations against Binance, if proven true, could involve serious criminal and civil misconduct, including national-security related issues.
Alex Zerden, founder and CEO of advisory firm Capitol Peak Strategies, and a former U.S. Treasury Department official, emphasized the potential gravity of the situation, suggesting that the investigation into Binance and these allegations would likely span multiple jurisdictions and require cooperation among various countries.
The recent ASIC investigation focuses on Binance Australia's former derivatives operations, with the company clarifying that its offices were not visited by the investigators. While Binance still operates a spot-trading exchange in Australia, its futures products were shut down earlier this year.
ASIC confirmed an ongoing investigation with Binance but was unable to provide operational details. Binance also faced a raid by the public prosecutor in Paris on suspicion of money laundering and providing illegal services. The investigation there revolves around allegations that Binance operated as a digital asset service provider without regulatory approval.
In addition, Binance withdrew from the Netherlands after failing to obtain a virtual asset service provider (VASP) license from the Dutch financial regulator. The company has been dealing with a wave of executive departures, leading to speculations about its handling of a U.S. Department of Justice (DOJ) investigation. However, Binance's spokesperson dismissed concerns, stating that turnover is a common occurrence in any company.
The simultaneous pushback, lawsuits, and investigations from various countries suggest that regulators and prosecutors are sharing information and comparing notes. While cross-border information sharing can be challenging, cooperation among friendly jurisdictions with similar concerns can expedite the investigative process.
Binance maintains its commitment to cooperating with regulatory requests, according to its spokesperson. However, the absence of a defined regulatory location may amplify Binance's troubles, as governments may grow impatient with entities that attempt regulatory arbitrage.
Although Binance officials have not faced criminal charges thus far, it does not necessarily mean that they have not been indicted. Sealed charges may only become apparent when executives come into the reach of U.S. law enforcement. A recent example is the arrest of Bitzlato Ltd.'s founder in Florida, coordinated by the U.S. DOJ and French authorities.
Despite its legal woes, Binance continues to operate globally, albeit with significant damage to its reputation. Binance.US, its U.S. arm, had to reduce staff and halt dollar deposits due to the SEC case, while Binance's euros banking partner announced it would stop supporting the exchange. Binance is currently fighting the SEC in U.S. federal courts, joining other legal battles in the crypto industry.
In navigating these challenges, Binance has sought legal counsel with extensive knowledge of the digital assets landscape and the evolving legal and regulatory environment. The SEC's concerns about Binance's handling of funds and its potential impact on U.S. customers have prompted the exchange to bolster its legal team with former DOJ and SEC officials, including M. Kendall Day, a former acting deputy assistant attorney general at the DOJ.
Read Also: Analyst Updates Bitcoin and Ethereum Price Targets
Disclaimer: The information provided in this article is for informational purposes only and should not be construed as financial or investment advice. Cryptocurrency investments are subject to market risks, and individuals should seek professional advice before making any investment decisions.
Azenbu Games Revolutionizes Web3 Gaming with Innovative GameFi Ecosystem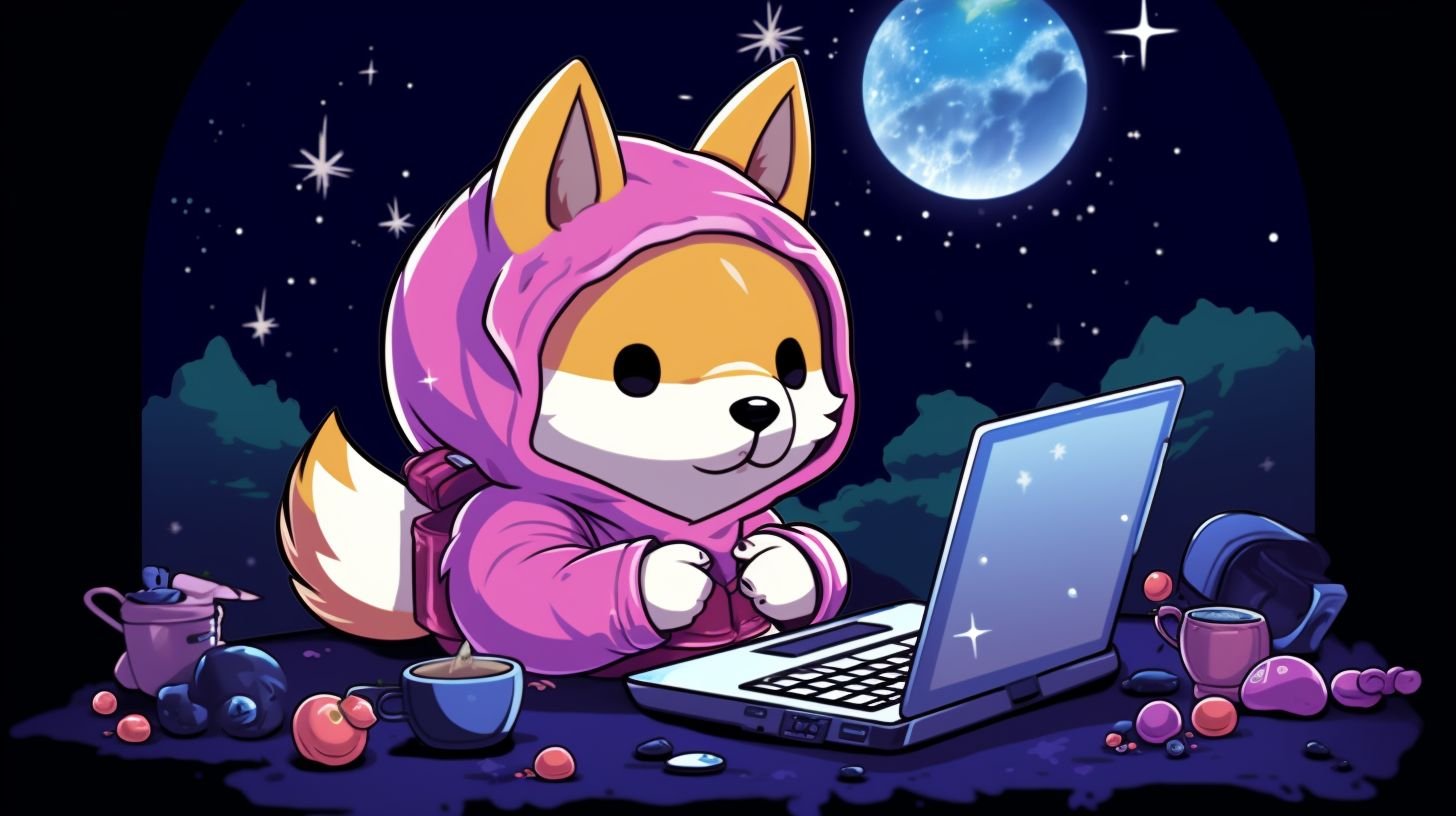 Azenbu Games, a pioneering Web3 game developer, publisher, and digital distribution project, is poised to redefine the gaming industry with its innovative approach and commitment to creating a sustainable GameFi ecosystem. With recent news of Ripple's victory against the SEC (Securities and Exchange Commission), the crypto project's prospects are poised to soar, including Azenbu Games. As the highly anticipated public token sale draws near, this is an opportunity that should not be missed.
Azenbu Games sets out to build an exciting and prosperous GameFi ecosystem centered around a wholesome and sustainable concept and economy. As both a developer and publisher, the company will produce top-quality Web3 video games that will be available on PC, Android, iOS, and potentially other platforms. The Zenbu Store, their proprietary game store, will feature not only their own games but also titles from third-party and independent studios.
The backbone of Azenbu Games' ecosystem is the Zenbu token, the primary currency facilitating most in-game transactions and purchases on the Zenbu Store. To ensure a fair and rewarding system, the project implements a redistribution model, sharing a portion of the profits generated by their franchises through Zenbu Value Passes.
Introducing an innovative approach to reward systems, Azenbu Games will issue limited-edition NFTs called Zenbu Value Passes for each new game release. These passes will entitle their holders to regular rewards based on the success of the associated game. This methodology revolutionizes the gaming landscape by dissociating the game from monetary gain, focusing instead on creating engaging and pleasurable experiences. The sustainable reward system emphasizes the quality of games and the enthusiasm they generate, free from the pitfalls of traditional Play-to-Earn models.
Azenbu Games' commitment to the gaming community extends to the restoration of NFTs to their former glory. By issuing limited-edition Zenbu Value Passes, the project ensures that reward amounts remain attractive to owners. Real utility is a core principle, and Azenbu Games consistently incorporates this commitment into their NFT offerings.
The Azenbu Games team comprises experienced software developers driven by their passion for video games. By leveraging their expertise, the company aims to deliver exceptional gaming experiences across various genres, including fighting games, FPS (First Person Shooter), TPS (Third-person Shooter), RPG (Role-Playing Game), arcade racing games, and space shooters. Each game will feature original gameplay mechanics and environments, catering to diverse player preferences. Developed using renowned game engines such as Unreal Engine 5 and Unity Game Engine, these titles will be available on PC, Android, and iOS platforms, with a focus on multiplayer functionality.
To foster a fruitful and healthy economy, Azenbu Games plans to incorporate non-intrusive in-game advertisements, ensuring player immersion remains intact. Furthermore, Azenbu Games empowers players by providing dedicated marketplaces within their games, enabling them to trade, buy, and sell acquired in-game items (NFTs) while maintaining a fair gameplay experience. The Zenbu Store, a cornerstone of their ecosystem, aims to become a central hub in the Web3 gaming universe, offering PC game distribution, gaming accessories, merchandise, and an expanding catalog of Web3 and potentially Web2 games.
The imminent public sale of Zenbu tokens presents a remarkable opportunity for crypto enthusiasts and gaming aficionados alike. With the project's innovative vision, commitment to high-quality games, and a rewarding ecosystem, Azenbu Games is poised to shape the future of Web3 gaming. Don't miss out on this exciting opportunity!
About Azenbu Games:
Azenbu Games is a trailblazing Web3 game developer, publisher, and digital distribution project. By creating an engaging and successful GameFi ecosystem, the company aims to revolutionize the gaming industry while adhering to sustainable concepts and economies.
For more information, please visit Azenbu Games' official website: https://azenbu.io/
Linktree: https://linktr.ee/azenbu
Read Also: Expert Trader Anticipates Significant Rally for Bitcoin (BTC) to Reach Record Highs in 2023
Disclaimer: The information provided in this article is for informational purposes only and should not be construed as financial or investment advice. Cryptocurrency investments are subject to market risks, and individuals should seek professional advice before making any investment decisions.