Angle Protocol partners with Plenty to bring agEUR to the Tezos ecosystem
SAN MATEO, CALIFORNIA, 7th July, 2022, Chainwire
Popular Euro stablecoin on Ethereum, agEUR can now be bridged to Tezos ecosystem through the Plenty bridge. Users can access the bridge at plentydefi.com/bridge and bridge their agEUR from Ethereum to Tezos.
Along with the agEUR.e, the bridged token on Tezos, Plenty has also launched a Euro stable pair agEUR.e-EURl and a farm to incentivise the liquidity on their decentralized exchange.
Tezos users can now send and trade Euros with very low fees. This is however just a first step. Plenty has partnered with Angle Protocol, a decentralized stablecoin protocol, to unlock the full potential of Tezos by solidifying agEUR as the market's leading Euro stablecoin, useful across a wide range of DeFi use cases including buying NFTs or salary compensation.
Building a permissionless money layer on Tezos
In November 2021, Angle Protocol launched agEUR, which has become one of the biggest Euro stablecoin in the market. The core idea behind building Angle and agEUR is to build permissionless and uncensorable money layers for blockchains.
While Angle was mostly thought for EVM compatible blockchains, its scope and target should go far beyond. Tezos, as one of the most actively used blockchains focused on security, scalability, and most of all energy efficiency, has rapidly been seen as an ideal place to make agEUR available. Now that it's live, we're one step closer to making the idea of a truly decentralized and composable financial infrastructure a reality.
About Angle
Angle is an over-collateralized, decentralized and capital-efficient stablecoin protocol.
It has launched agEUR, the biggest decentralized Euro stablecoin in the market.
About Plenty 
Plenty is an all-in-one decentralized platform on Tezos. Plenty allows swaps on uncorrelated assets, and low cost, near 0 slippage trades on tightly correlated assets. Plenty also features a built-in bridge from multiple EVM blockchains to Tezos.
Plenty App | Twitter |  Discord
About Tezos
Tezos is smart money, redefining what it means to hold and exchange value in a digitally connected world. A self-upgradable and energy-efficient Proof-of-Stake blockchain with a proven track record, Tezos seamlessly adopts tomorrow's innovations without network disruptions today. For more information, please visit www.tezos.com.  
 
Contacts
Disclaimer: The information provided in this article is for informational purposes only and should not be construed as financial or investment advice. Cryptocurrency investments are subject to market risks, and individuals should seek professional advice before making any investment decisions.
Mining Contracts From $10: How To Invest And Earn Passive Income With Mining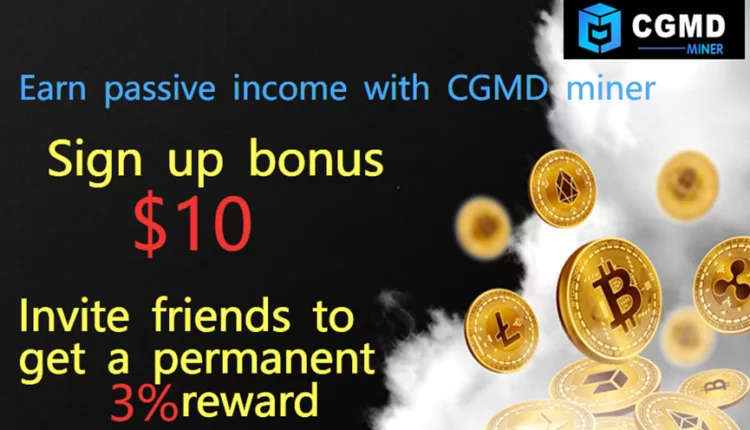 As more players enter the cryptocurrency market, mining becomes more complex and requires more computing power. As a result, many people who previously used their own equipment for cryptocurrency mining now find it unsustainable: high electricity bills and wear and tear on the equipment. Therefore, cloud mining is becoming an increasingly attractive option.
In the partner material, we go into more detail about its features and how it will help increase passive income.
What is cloud mining
Cloud mining is a mechanism that uses leased cloud computing power to mine cryptocurrencies such as Bitcoin. Hardware setup and startup, no software installation required.
Cloud mining companies make mining even more affordable by allowing you to open an account and participate in cryptocurrency mining remotely at rock-bottom prices. Since mining takes place in the cloud, there are fewer issues with equipment maintenance or direct electricity costs.
How to start cloud mining
Here are the basic steps you need to take before getting started.
Step 1: Choose a Cloud Mining Provider
CGMD Miner is a popular and powerful cryptocurrency mining platform and an excellent resource for passive income. CGMD Miner is a free Bitcoin mining program that allows you to passively earn Bitcoins without any strings attached, regardless of technical knowledge or financial resources. Once $12 worth of Bitcoins are mined, they can be transferred to your account and traded. Any profits are yours and you can withdraw them to your personal wallet.
Platform advantages:
Get $10 immediately after registration;
High levels of profitability and daily payout;
No additional services or administrative fees required;
Other currencies can be generated;
The company's Partner Program allows you to invite friends and earn up to $3,000 in referral bonuses;
McAfee security? Cloudflare® security protection;
24/7 technical support.
Step 2. Register an account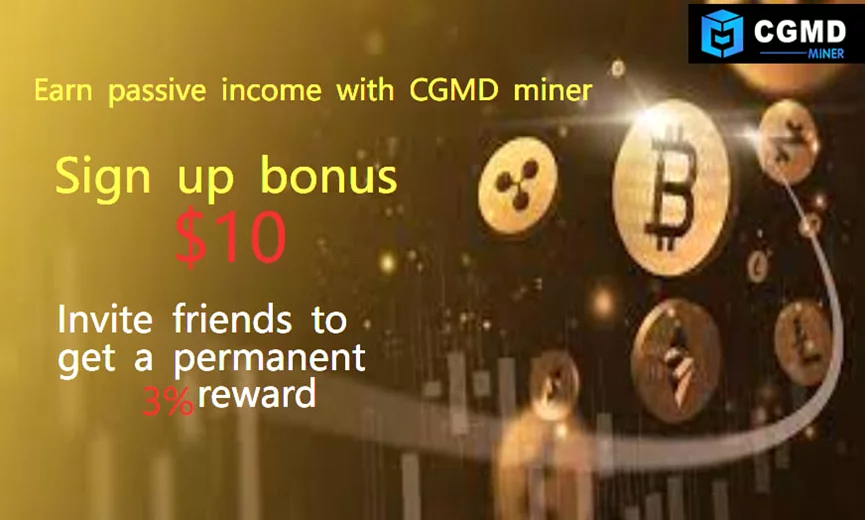 Go to the provider of your choice and sign up to create a new account.
CGMD Miner offers a simple registration process: all you need to do is enter your email address. After signing up, you can start mining Bitcoin immediately.
Step 3. Purchase a Mining Contract
Miner CGMD offers a variety of mining contract options: packages ranging from US$100 to US$5,000, each package has its own return on investment and a certain contract validity period. Right now:
The day after the contract is purchased, the revenue starts flowing in. When $100 is reached, the money can be withdrawn to a crypto wallet or continue to purchase other contracts.
Step 4: Earn passive income
Cloud mining is a great way to increase your passive income. Cryptocurrency capital can be grown via "autopilot" mode with minimal time outlay – less than any type of active trading. Passive income is the goal of every investor and trader, and with CGMD miners, achieving it is easier than ever.
CGMD Partner Program
Miner CGMD also offers an affiliate program, a platform that allows you to earn money by recommending the site to others. You can make money even without investing. A fixed one-time bonus of up to $3,000 will be charged for inviting positive referrals.
For more information about CGMD mining machines, please visit the official website https://365miner.com/
Read Also: OKX Achieves SOC 2 Type II Certification, Demonstrating its Industry-Leading User Safety, Security and Compliance Standards
Disclaimer: The information provided in this article is for informational purposes only and should not be construed as financial or investment advice. Cryptocurrency investments are subject to market risks, and individuals should seek professional advice before making any investment decisions.