AdaSwap Gets Listed On Poolz and DAO Maker To Bring $ASW To A Broader Audience
Tel Aviv, Israel, 30th March, 2022,
AdaSwap, the next-gen Cardano DEX, completes another milestone by getting listed on the Poolz and DAO Maker IDO platforms. As a result, users can look forward to joining the ASW Initial DEX Offerings across these platforms in the near future.
AdaSwap continues to fuel growth and development on the Cardano blockchain. The ecosystem's native decentralized exchange, swap protocol, and NFT marketplace will offer Cardano and its users more decentralized finance opportunities. Moreover, AdaSwap and ADANFT aim to create a new generation of holders who benefit from various partnerships and cross-chain capabilities.
AdaSwap combines gamification elements with Cardano's native throughput to enable fast transactions and maintain low transfer fees. Moreover, the DEX resides on an L2 solution that enables the team to offer a smooth user experience without technical constraints.
The roadmap for AdaSwap hinted at how the $ASW token would release to contributors and exchanges in Q1 2022. The team has made significant progress, as AdaSwap is now listed on both DAO Maker and Poolz.
AdaSwap CEO Lennon Qualmann comments:
"AdaSwap is thrilled to announce our upcoming IDO partners, both of these platforms have outstanding track records and add great value to projects. We are excited to see how they lead us into the next frontier and open up AdaSwap to the world."
For Poolz, users can join the whitelist to access the $ASW IDO through staking $Poolz. Additional whitelist spots will be allocated to $Cards holders from AdaSwap. Whitelist winners will be able to acquire the token for $0.005, with 50% distributed during the Token Generation Event (TGE) and the remainder unlocking a month after.
Poolz CEO Guy Oren states:
"Cardano is a rapidly evolving third-generation blockchain that is positioned to bring many benefits to the blockchain and crypto space. We are extremely delighted to have been an early supporter of ADASwap and are optimistic about a highly successful IDO."
The listing of AdaSwap on DAO Maker is a significant development. DAO Maker is widely considered to be one of the top platforms for IDO token sales. Moreover, the platform has a strong community of enthusiasts who can bring more attention to AdaSwap and the broader Cardano ecosystem.
DAO Maker CSO and Co-founder Hassan Sheikh adds:
"The Cardano ecosystem has tens of billions in liquid value. Its current DeFi landscape is capturing not even 1% of that. This leaves a major uncapitalized opportunity for DeFi infrastructure serving the Cardano community. ADAswap, with the launch of its AMM, is delivering to a tremendous community a critical trading avenue and a DeFi pillar that has proven to be successful time and time again."
AdaSwap secured $2.6 million in funding earlier this year. The round was led by iAngels and attended by Shima Capital, GBV, Efficient Frontier, Pluto Digital, Coti, Banter Capital, Stardust, and Finova. Various angel investors, including Jason Varsano and Gal Gadot, also contributed to the round. The funds will be used to build out the best DEX on Cardano.
About AdaSwap

AdaSwap is an ecosystem builder aiming to create the first DEX on the Cardano network. The AdaSwap DEX will make it easy to swap cryptocurrency tokens; create, buy and sell NFTs; launch new projects and stake funds in liquidity pools to earn fees on the Cardano blockchain.
Contacts
Disclaimer: The information provided in this article is for informational purposes only and should not be construed as financial or investment advice. Cryptocurrency investments are subject to market risks, and individuals should seek professional advice before making any investment decisions.
Mining Contracts From $10: How To Invest And Earn Passive Income With Mining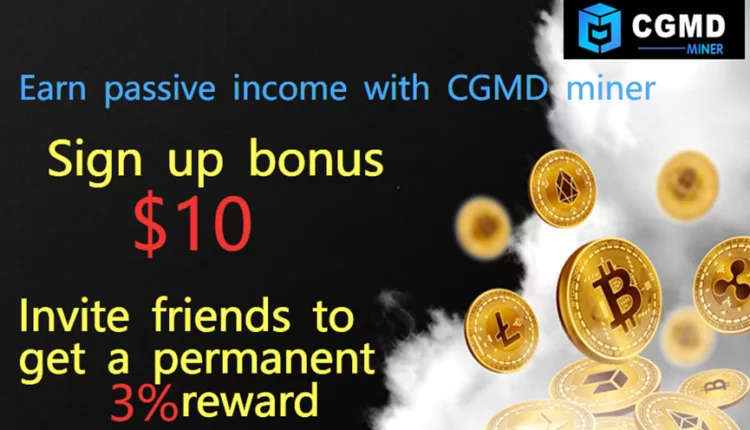 As more players enter the cryptocurrency market, mining becomes more complex and requires more computing power. As a result, many people who previously used their own equipment for cryptocurrency mining now find it unsustainable: high electricity bills and wear and tear on the equipment. Therefore, cloud mining is becoming an increasingly attractive option.
In the partner material, we go into more detail about its features and how it will help increase passive income.
What is cloud mining
Cloud mining is a mechanism that uses leased cloud computing power to mine cryptocurrencies such as Bitcoin. Hardware setup and startup, no software installation required.
Cloud mining companies make mining even more affordable by allowing you to open an account and participate in cryptocurrency mining remotely at rock-bottom prices. Since mining takes place in the cloud, there are fewer issues with equipment maintenance or direct electricity costs.
How to start cloud mining
Here are the basic steps you need to take before getting started.
Step 1: Choose a Cloud Mining Provider
CGMD Miner is a popular and powerful cryptocurrency mining platform and an excellent resource for passive income. CGMD Miner is a free Bitcoin mining program that allows you to passively earn Bitcoins without any strings attached, regardless of technical knowledge or financial resources. Once $12 worth of Bitcoins are mined, they can be transferred to your account and traded. Any profits are yours and you can withdraw them to your personal wallet.
Platform advantages:
Get $10 immediately after registration;
High levels of profitability and daily payout;
No additional services or administrative fees required;
Other currencies can be generated;
The company's Partner Program allows you to invite friends and earn up to $3,000 in referral bonuses;
McAfee security? Cloudflare® security protection;
24/7 technical support.
Step 2. Register an account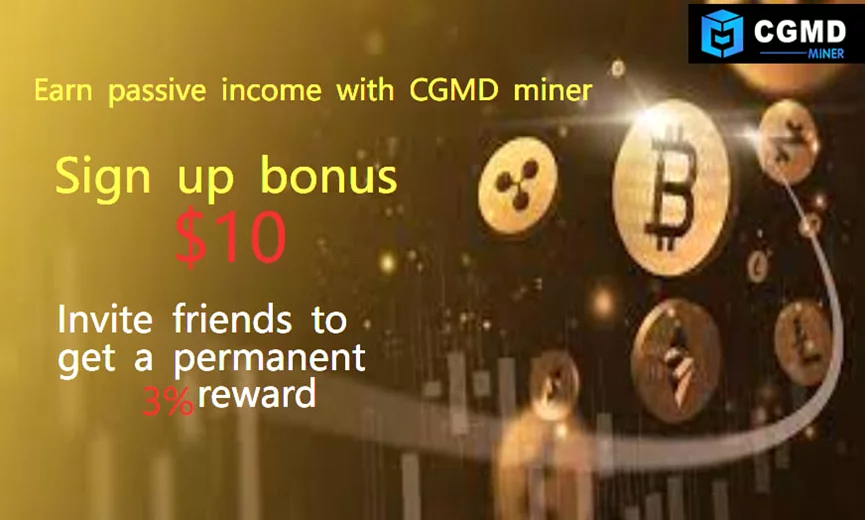 Go to the provider of your choice and sign up to create a new account.
CGMD Miner offers a simple registration process: all you need to do is enter your email address. After signing up, you can start mining Bitcoin immediately.
Step 3. Purchase a Mining Contract
Miner CGMD offers a variety of mining contract options: packages ranging from US$100 to US$5,000, each package has its own return on investment and a certain contract validity period. Right now:
The day after the contract is purchased, the revenue starts flowing in. When $100 is reached, the money can be withdrawn to a crypto wallet or continue to purchase other contracts.
Step 4: Earn passive income
Cloud mining is a great way to increase your passive income. Cryptocurrency capital can be grown via "autopilot" mode with minimal time outlay – less than any type of active trading. Passive income is the goal of every investor and trader, and with CGMD miners, achieving it is easier than ever.
CGMD Partner Program
Miner CGMD also offers an affiliate program, a platform that allows you to earn money by recommending the site to others. You can make money even without investing. A fixed one-time bonus of up to $3,000 will be charged for inviting positive referrals.
For more information about CGMD mining machines, please visit the official website https://365miner.com/
Read Also: OKX Achieves SOC 2 Type II Certification, Demonstrating its Industry-Leading User Safety, Security and Compliance Standards
Disclaimer: The information provided in this article is for informational purposes only and should not be construed as financial or investment advice. Cryptocurrency investments are subject to market risks, and individuals should seek professional advice before making any investment decisions.