Accredited Webcomic Creators Maya & Yehuda Devir Launch Their XOXO NFTs Collection
Tel Aviv, Israel, 5th April, 2022, Chainwire
The creators of the popular WebComic "One of Those Days" are venturing into the world of non-fungible tokens. The XOXO collection will launch shortly and aims to break the rules of how NFT collections have worked until today.
The popular WebComic "One of Those Days" is created by Maya and Yehuda Devir. In their comics, the married couple portrays their everyday life in a humorous and honest way, with NO FILTERS, since they were a young, wild, and free couple until this day as young and not so much wild free parents. The popular comic has established a community of over 9 million fans worldwide, all of whom eagerly follow the couple's lives across different social media platforms.
Maya and Yehuda have published five books, #1 Amazon Best Sellers, were part of dozens of comics and design conventions globally, held TEDx lectures, received the YouTube silver creators award, won the "Most Creative Content Makers" at the INFLOW GLOBAL Summit 2019 Award, introduced an online course for aspiring artists and content makers, and made a successful documentary series, named  "The Heartists", where they present a week in their creative lives. Their documentary noted over 20 million views on their social media assets
Today, the married couple ventures into the world of NFTs, an exciting vertical in the blockchain space.
"Our XOXO collection will bring added value to the non-fungible token industry as their collection will do things never tried before and break the rules of how NFT collections "should" work. From a very early stage in our career, we understood that our real strength is our audience. They changed our lives, they made us who we are today. Now it's our time to return them a favor and create for them a digital asset with a potentially unlimited value that can change their lives, exactly like they changed ours". -Maya Devir-
The XOXO collection features two characters that will alternate along with the collection. It will raise the description regarding our necessity for relationship and love and will attack it from all directions through humor, fantasy, realism, and even darkness. Every piece in the collection will contain not only the highest quality of art by two of the most well-known comic artists in the world today but also a story, a philosophy about relationships.  
Moreover, the XOXO collection lowers the barriers to entry for those who remain skeptical about NFTs. Users do not need NFT expertise to relate to the stories being told or appreciate the art. Anyone can identify with the collection's characters and their evolving story. Establishing a powerful combination of art and story is crucial for the creators.
The XOXO collection features 101 unique couples and spans 10,101 pairs of NFTs. Every couple has a dedicated story with various rarity levels. More importantly, the collection has various levels of utility, including:
Priority access to convention tickets.
Special guests of Maya & Yehuda in future global comic events.
Books and merch from their successful comics "One of Those Days".
High-quality art supplies, hand-picked by the artists.
Exclusive fan art collaborations.
Online private courses with Maya and Yehuda.
An all-inclusive meetup with a lucky fan.
And more soon to come!
Maya and Yehuda want to give back to their fans and the sponsors they worked with over the years. The XOXO collection enables them to achieve this goal through a digital medium that transcends borders, genders, nationalities, and ages.
For more information on the XOXO project, visit Linktree.  
About XOXO Project
XOXO is a passion project by Maya & Yehuda Devir. Always eager to innovate, the decision to transcend their art to the Blockchain simply made sense.
Contacts
Creative & Content
Or Ben David
PickCherry
+972-584301230
Disclaimer: The information provided in this article is for informational purposes only and should not be construed as financial or investment advice. Cryptocurrency investments are subject to market risks, and individuals should seek professional advice before making any investment decisions.
Mining Contracts From $10: How To Invest And Earn Passive Income With Mining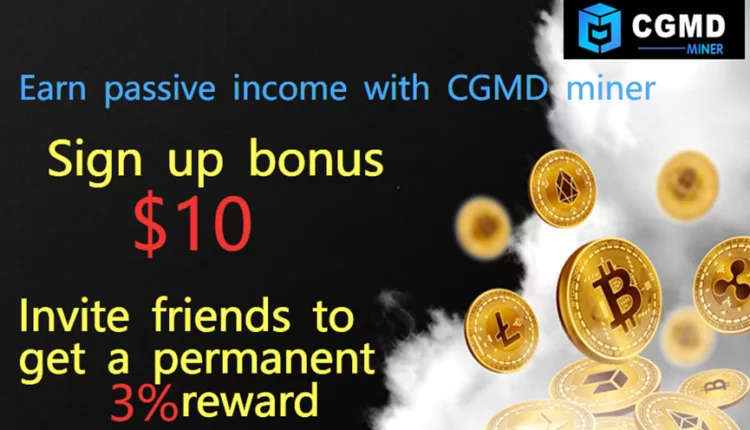 As more players enter the cryptocurrency market, mining becomes more complex and requires more computing power. As a result, many people who previously used their own equipment for cryptocurrency mining now find it unsustainable: high electricity bills and wear and tear on the equipment. Therefore, cloud mining is becoming an increasingly attractive option.
In the partner material, we go into more detail about its features and how it will help increase passive income.
What is cloud mining
Cloud mining is a mechanism that uses leased cloud computing power to mine cryptocurrencies such as Bitcoin. Hardware setup and startup, no software installation required.
Cloud mining companies make mining even more affordable by allowing you to open an account and participate in cryptocurrency mining remotely at rock-bottom prices. Since mining takes place in the cloud, there are fewer issues with equipment maintenance or direct electricity costs.
How to start cloud mining
Here are the basic steps you need to take before getting started.
Step 1: Choose a Cloud Mining Provider
CGMD Miner is a popular and powerful cryptocurrency mining platform and an excellent resource for passive income. CGMD Miner is a free Bitcoin mining program that allows you to passively earn Bitcoins without any strings attached, regardless of technical knowledge or financial resources. Once $12 worth of Bitcoins are mined, they can be transferred to your account and traded. Any profits are yours and you can withdraw them to your personal wallet.
Platform advantages:
Get $10 immediately after registration;
High levels of profitability and daily payout;
No additional services or administrative fees required;
Other currencies can be generated;
The company's Partner Program allows you to invite friends and earn up to $3,000 in referral bonuses;
McAfee security? Cloudflare® security protection;
24/7 technical support.
Step 2. Register an account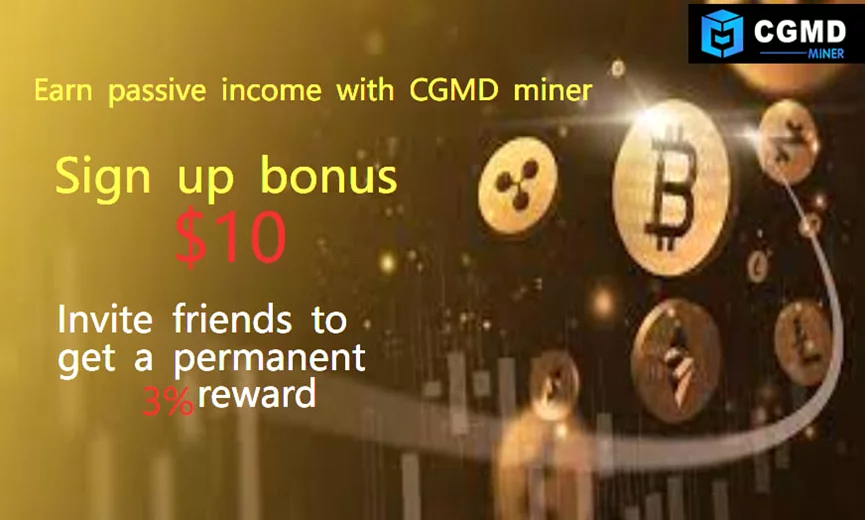 Go to the provider of your choice and sign up to create a new account.
CGMD Miner offers a simple registration process: all you need to do is enter your email address. After signing up, you can start mining Bitcoin immediately.
Step 3. Purchase a Mining Contract
Miner CGMD offers a variety of mining contract options: packages ranging from US$100 to US$5,000, each package has its own return on investment and a certain contract validity period. Right now:
The day after the contract is purchased, the revenue starts flowing in. When $100 is reached, the money can be withdrawn to a crypto wallet or continue to purchase other contracts.
Step 4: Earn passive income
Cloud mining is a great way to increase your passive income. Cryptocurrency capital can be grown via "autopilot" mode with minimal time outlay – less than any type of active trading. Passive income is the goal of every investor and trader, and with CGMD miners, achieving it is easier than ever.
CGMD Partner Program
Miner CGMD also offers an affiliate program, a platform that allows you to earn money by recommending the site to others. You can make money even without investing. A fixed one-time bonus of up to $3,000 will be charged for inviting positive referrals.
For more information about CGMD mining machines, please visit the official website https://365miner.com/
Read Also: OKX Achieves SOC 2 Type II Certification, Demonstrating its Industry-Leading User Safety, Security and Compliance Standards
Disclaimer: The information provided in this article is for informational purposes only and should not be construed as financial or investment advice. Cryptocurrency investments are subject to market risks, and individuals should seek professional advice before making any investment decisions.