Soulda16 Announces Launch of Personality-Based NFTs as Exclusive Passes Into Private Social Club
Singapore, Singapore, 20th April, 2022, Chainwire
Soulda16 plans to launch its 'Soulda16 NFT' Persoulnality Art collection in June 2022. To gain early access to the exclusive social club or learn more about upcoming whitelist opportunities, join Soulda16's official Discord at https://discord.gg/soulda16.
Soulda16, the first social club to use NFTs bound to their holders' personality types as entrance passes, has announced plans to launch its innovative 'Soulda16 NFT' Persoulnality Art collection in June 2022. The collection grants access to an exclusive social club that allows anonymous NFT holders with verifiably complementary personalities to create more authentic relationships without revealing sensitive personal information.
The Soulda16 collection uses the Myers–Briggs Type Indicator ("MBTI") to generate NFTs based on personality types. Each unique piece in the collection is reserved for individuals with the corresponding personality type and contains visual elements that reflect the personality of its owner.
The NFTs also act as individual passes into the chic Soulda16 social club. Because NFTs are bound to their holder's personality, individuals can gain access to a private club room of verified complementary personality types. Surrounded by like-minded peers, members will be able to create more authentic relationships and compete on high-performing teams in Soulda-wide events. Rewards for individual or club-wide events include entrance into exclusive events like fireside chats, a share of Soulda16's monthly revenues, and more.
Individuals interested to learn more about their unique personalities and gaining early access to the Soulda16 social club can take their MBTI personality test at the Soulda Fountain following its release on April 27, 2022.
The team behind the 'Soulda16 NFT' Persoulnality Art collection come from diverse backgrounds in design, consulting, psychology, finance, and web3 development. Inspiration for the project was initially sparked at elite design consultancy Frog Design, where the early team members oversaw global product launches for dozens of Fortune 500 corporate clients, including Disney, Nike, Apple, and more. The puzzle pieces continued to fall into place as the team met Soulda's to-be lead artist, a former animation and game designer for Ubisoft who has received various international awards for her artwork and published a book on design. Additional team members include a former JPMorgan investment banker that has since entered a web3 VC fund, a former data scientist for Amazon and IBM that has since transitioned into web3 development and a former hedge fund strategy director that has since founded a blockchain marketing agency. Together, the team is breathing life into the shared vision of building the largest anonymous social club in the web3 world.
"We're so excited to be early pioneers at this new frontier of technology, psychology, and behavioral economics," said Riva, Project Lead at Soulda16. "As we like to say at Soulda, come for the Persoulnalities test. Stay for self-discovery and art. Remember: At the end of your journey, we'll be waiting for you here at the Club. Come on in and say hello — you're welcome anytime."
For questions on this release or to get in touch with the Soulda16 team, please contact [email protected].
About Soulda16 Club
Soulda16 is a social club that uses Persoulnality Art NFTs to reflect anonymous personalities. The Soulda16 NFT collection grants access to a social club that allows like-minded members to create verifiably authentic interpersonal relationships. Soulda16 will also release a social incubator that offers the resources needed for members to build their personal brands in the Web3 world. Learn more at https://soulda16.club/.
Contacts
Disclaimer: The information provided in this article is for informational purposes only and should not be construed as financial or investment advice. Cryptocurrency investments are subject to market risks, and individuals should seek professional advice before making any investment decisions.
Mining Contracts From $10: How To Invest And Earn Passive Income With Mining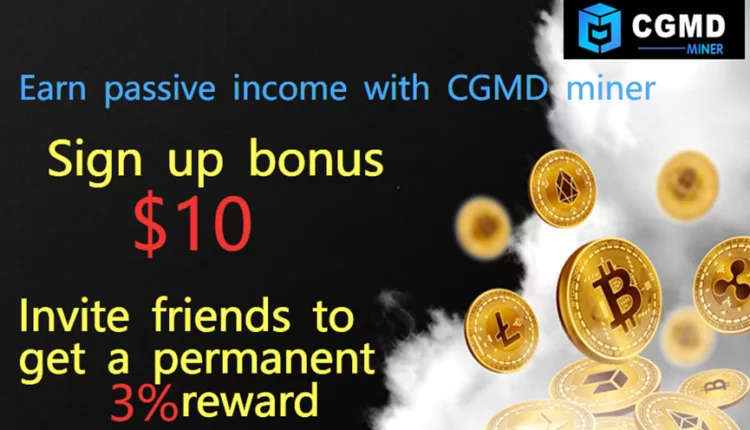 As more players enter the cryptocurrency market, mining becomes more complex and requires more computing power. As a result, many people who previously used their own equipment for cryptocurrency mining now find it unsustainable: high electricity bills and wear and tear on the equipment. Therefore, cloud mining is becoming an increasingly attractive option.
In the partner material, we go into more detail about its features and how it will help increase passive income.
What is cloud mining
Cloud mining is a mechanism that uses leased cloud computing power to mine cryptocurrencies such as Bitcoin. Hardware setup and startup, no software installation required.
Cloud mining companies make mining even more affordable by allowing you to open an account and participate in cryptocurrency mining remotely at rock-bottom prices. Since mining takes place in the cloud, there are fewer issues with equipment maintenance or direct electricity costs.
How to start cloud mining
Here are the basic steps you need to take before getting started.
Step 1: Choose a Cloud Mining Provider
CGMD Miner is a popular and powerful cryptocurrency mining platform and an excellent resource for passive income. CGMD Miner is a free Bitcoin mining program that allows you to passively earn Bitcoins without any strings attached, regardless of technical knowledge or financial resources. Once $12 worth of Bitcoins are mined, they can be transferred to your account and traded. Any profits are yours and you can withdraw them to your personal wallet.
Platform advantages:
Get $10 immediately after registration;
High levels of profitability and daily payout;
No additional services or administrative fees required;
Other currencies can be generated;
The company's Partner Program allows you to invite friends and earn up to $3,000 in referral bonuses;
McAfee security? Cloudflare® security protection;
24/7 technical support.
Step 2. Register an account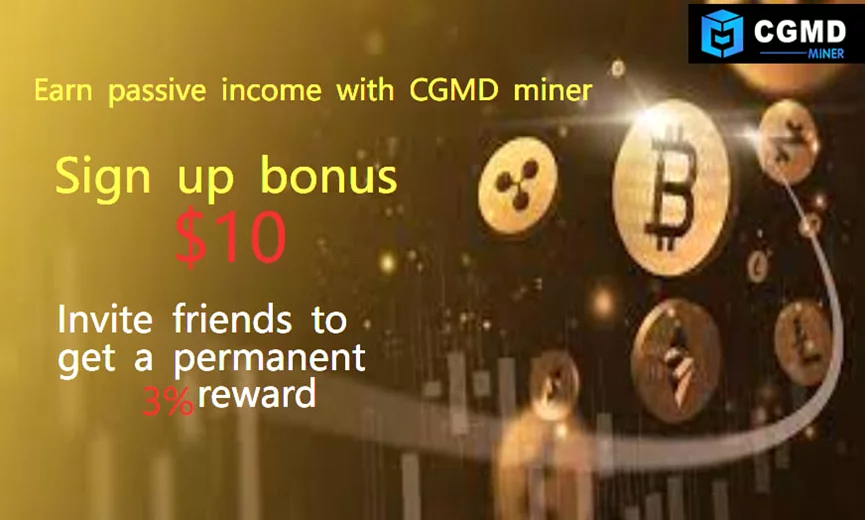 Go to the provider of your choice and sign up to create a new account.
CGMD Miner offers a simple registration process: all you need to do is enter your email address. After signing up, you can start mining Bitcoin immediately.
Step 3. Purchase a Mining Contract
Miner CGMD offers a variety of mining contract options: packages ranging from US$100 to US$5,000, each package has its own return on investment and a certain contract validity period. Right now:
The day after the contract is purchased, the revenue starts flowing in. When $100 is reached, the money can be withdrawn to a crypto wallet or continue to purchase other contracts.
Step 4: Earn passive income
Cloud mining is a great way to increase your passive income. Cryptocurrency capital can be grown via "autopilot" mode with minimal time outlay – less than any type of active trading. Passive income is the goal of every investor and trader, and with CGMD miners, achieving it is easier than ever.
CGMD Partner Program
Miner CGMD also offers an affiliate program, a platform that allows you to earn money by recommending the site to others. You can make money even without investing. A fixed one-time bonus of up to $3,000 will be charged for inviting positive referrals.
For more information about CGMD mining machines, please visit the official website https://365miner.com/
Read Also: OKX Achieves SOC 2 Type II Certification, Demonstrating its Industry-Leading User Safety, Security and Compliance Standards
Disclaimer: The information provided in this article is for informational purposes only and should not be construed as financial or investment advice. Cryptocurrency investments are subject to market risks, and individuals should seek professional advice before making any investment decisions.