FairySwap, the First DEX on the Findora Blockchain, Launches on Mainnet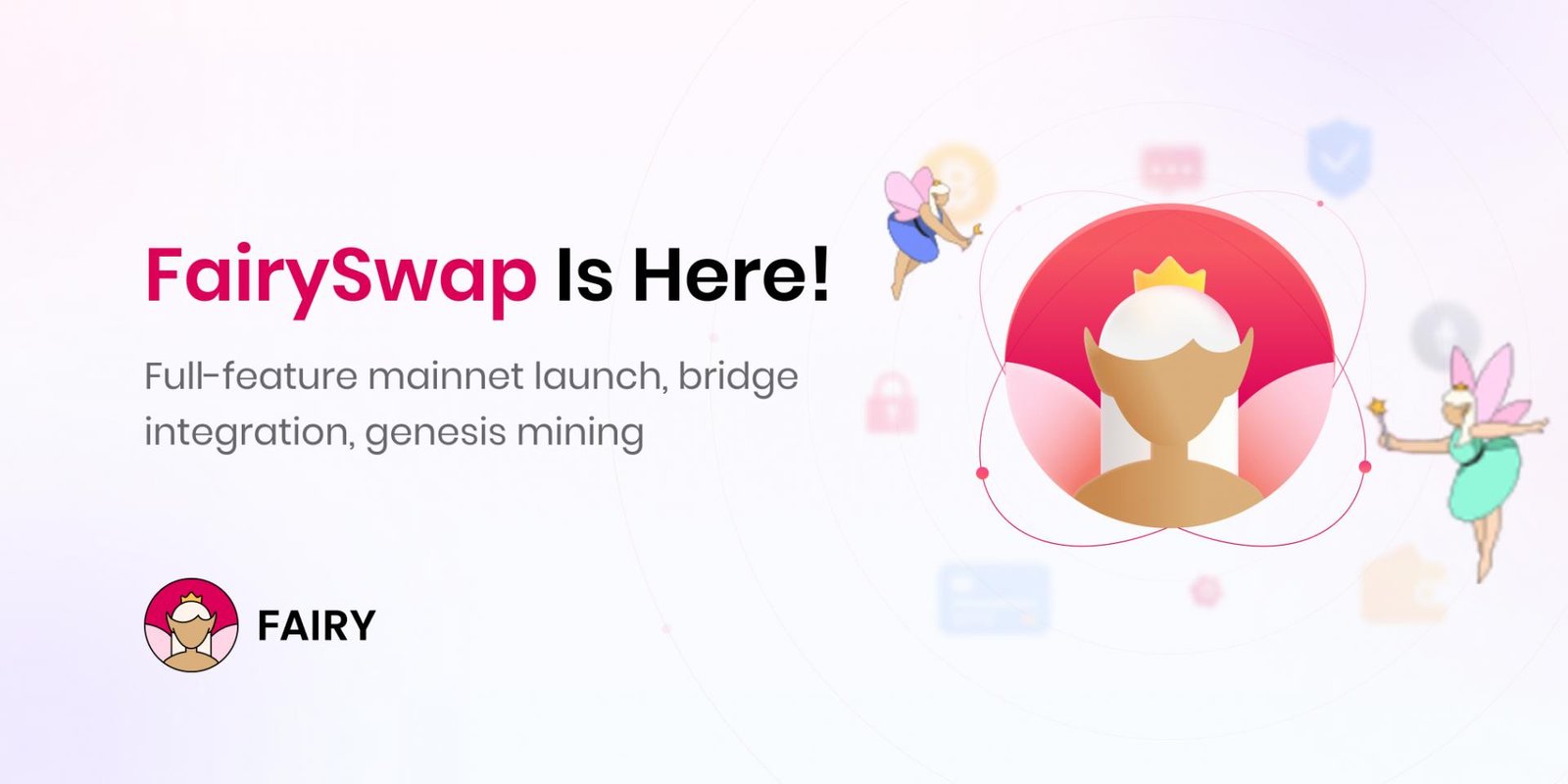 California City, United States, 18th March, 2022, Chainwire
With liquidity mining and bridge integration in place, FairySwap is ready to go live.
FairySwap is announcing a full-featured mainnet launch that includes support for new trading pools, yield farming, and a cross-chain bridge to BNB Chain (formerly Binance Smart Chain). Starting on March 20, UTC 0:00, users will be able to farm $FAIRY tokens on the DEX.
Specialized Genesis Mining and Fairy Farms
To boost initial liquidity pools and the total value locked (TVL) on the protocol and guarantee long-term sustainability, FairySwap has set up three different types of yield farms: protocol farms, community farms, and staking farms. These farms will offer varying levels of rewards based on the number of participating addresses and the funds they stake, but the result of all these farms is high yield and low fees for early miners.
The first farms to be supported over the first week include: 
Protocol Farms: Fairy/FRA, Fairy/ETH, Fairy/BNB, Fairy/USDT
Community Farms: FRA/ETH, FRA/BNB, FRA/USDT, FRA/BTCB, ETH/USDT, BNB/USDT
Staking Farms: Fairy, FRA
Cross-Chain Bridge Integration
FairySwap now supports integration with the Rialto Bridge which will allow farmers to migrate the supported assets listed above easily from BNB Smart Chain and participate in yield farming and trading on FairySwap. FairySwap is actively partnering with other DeFi protocols to set up trading pools for their governance tokens, thus increasing the TVL on their platform and options for traders.
#PriFi: the Next Stage of DeFi
Decentralized finance (DeFi) has been a powerful disrupting force. DeFi seeks to automate the role traditionally played by banks, using smart contracts to automatically execute agreements and trades. DeFi relies on liquidity pools to power the trades on automated market makers.
DeFi thus allows users to enjoy the rewards traditionally reaped by banks, offering access to more efficient trading systems, and it has built a system that is permissionless, open to all people without discrimination, and that serves many who are underbanked.
Privacy Finance, or "PriFi," is the next step in this revolution. It guards sensitive user data to protect users from exploits like miner extractable value and front-running, and can even protect identifying information in database hacks.
FairySwap aims to build a system of programmable privacy to give users control of their own data and create a system of digital dignity.
About FairySwap 
FairySwap leverages cutting-edge cryptographic algorithms, including atomic swaps and anonymous transfers, for private trades and trading strategy protections. The first automated market maker (AMM) decentralized exchange (DEX) on the Findora Blockchain, FairySwap is a leader in privacy finance. It is minting zk-NFTs, the first NFTs on Findora, while building a metaverse environment for GameFi applications, called FairyVerse.
About FairyDAO
FairyDAO is a project incubator, dedicated to curating and launching innovative projects that will build Findora's privacy ecosystem. Guided by the principles of decentralization, equal opportunity, and diversity, FairyDAO is a decentralized, community-oriented, privacy-centric DeFi and Metaverse ecosystem consisting of 3 initiatives: FariySwap, FairyNFT, and FairyVerse.
Learn more at http://fairyswap.finance/ or join their community at https://t.me/FAIRYSWAP
###
Join our communities to learn more about FairySwap, and stay updated:
Telegram:  Community Channel
Twitter Handle: @fairy_swap
Website: https://www.fairyswap.finance/about
Github: https://github.com/Fairyswap
Medium: https://medium.com/@fairyswap
Discord: https://discord.gg/wUT7DmRRs4
Contacts
Disclaimer: The information provided in this article is for informational purposes only and should not be construed as financial or investment advice. Cryptocurrency investments are subject to market risks, and individuals should seek professional advice before making any investment decisions.
Mining Contracts From $10: How To Invest And Earn Passive Income With Mining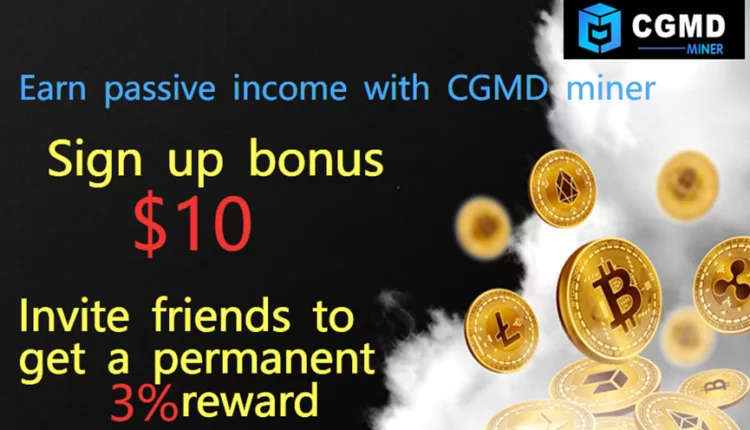 As more players enter the cryptocurrency market, mining becomes more complex and requires more computing power. As a result, many people who previously used their own equipment for cryptocurrency mining now find it unsustainable: high electricity bills and wear and tear on the equipment. Therefore, cloud mining is becoming an increasingly attractive option.
In the partner material, we go into more detail about its features and how it will help increase passive income.
What is cloud mining
Cloud mining is a mechanism that uses leased cloud computing power to mine cryptocurrencies such as Bitcoin. Hardware setup and startup, no software installation required.
Cloud mining companies make mining even more affordable by allowing you to open an account and participate in cryptocurrency mining remotely at rock-bottom prices. Since mining takes place in the cloud, there are fewer issues with equipment maintenance or direct electricity costs.
How to start cloud mining
Here are the basic steps you need to take before getting started.
Step 1: Choose a Cloud Mining Provider
CGMD Miner is a popular and powerful cryptocurrency mining platform and an excellent resource for passive income. CGMD Miner is a free Bitcoin mining program that allows you to passively earn Bitcoins without any strings attached, regardless of technical knowledge or financial resources. Once $12 worth of Bitcoins are mined, they can be transferred to your account and traded. Any profits are yours and you can withdraw them to your personal wallet.
Platform advantages:
Get $10 immediately after registration;
High levels of profitability and daily payout;
No additional services or administrative fees required;
Other currencies can be generated;
The company's Partner Program allows you to invite friends and earn up to $3,000 in referral bonuses;
McAfee security? Cloudflare® security protection;
24/7 technical support.
Step 2. Register an account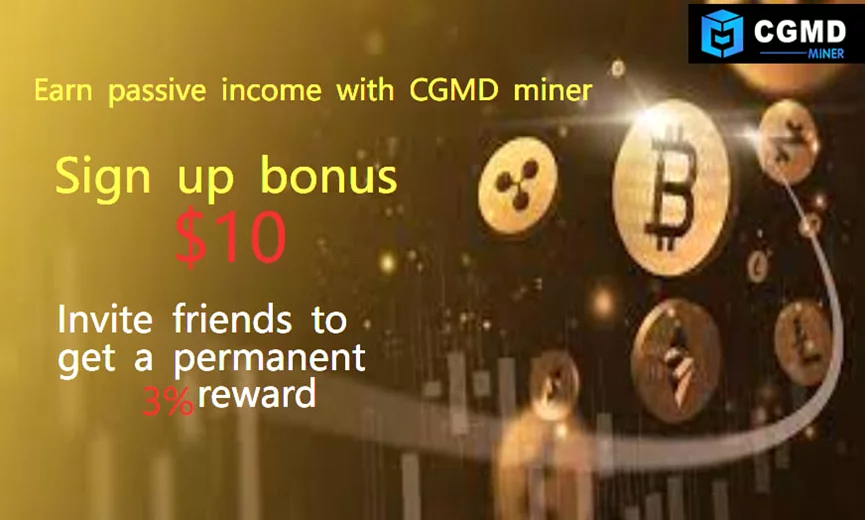 Go to the provider of your choice and sign up to create a new account.
CGMD Miner offers a simple registration process: all you need to do is enter your email address. After signing up, you can start mining Bitcoin immediately.
Step 3. Purchase a Mining Contract
Miner CGMD offers a variety of mining contract options: packages ranging from US$100 to US$5,000, each package has its own return on investment and a certain contract validity period. Right now:
The day after the contract is purchased, the revenue starts flowing in. When $100 is reached, the money can be withdrawn to a crypto wallet or continue to purchase other contracts.
Step 4: Earn passive income
Cloud mining is a great way to increase your passive income. Cryptocurrency capital can be grown via "autopilot" mode with minimal time outlay – less than any type of active trading. Passive income is the goal of every investor and trader, and with CGMD miners, achieving it is easier than ever.
CGMD Partner Program
Miner CGMD also offers an affiliate program, a platform that allows you to earn money by recommending the site to others. You can make money even without investing. A fixed one-time bonus of up to $3,000 will be charged for inviting positive referrals.
For more information about CGMD mining machines, please visit the official website https://365miner.com/
Read Also: OKX Achieves SOC 2 Type II Certification, Demonstrating its Industry-Leading User Safety, Security and Compliance Standards
Disclaimer: The information provided in this article is for informational purposes only and should not be construed as financial or investment advice. Cryptocurrency investments are subject to market risks, and individuals should seek professional advice before making any investment decisions.