Cartesi's Rebranding Is Opening The Door To Blockchain, Mainstream And Decentralization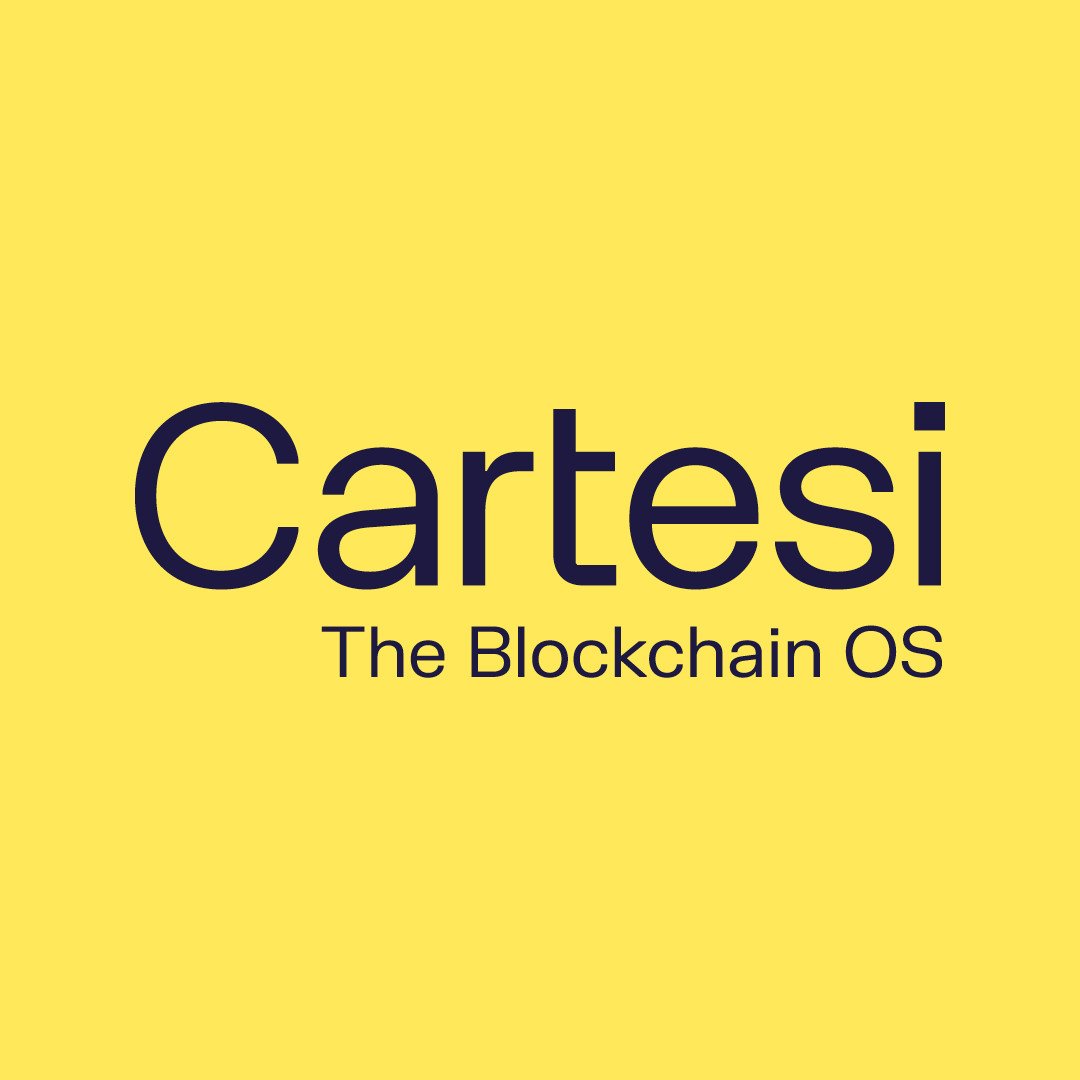 Singapore, Singapore, 7th March, 2022, Chainwire
Cartesi's overall brand identity has been refreshed to match the company's new strategy and promise. The new visual language, brandline, pay-off, photography, and videos demonstrate how The Blockchain OS should be an inclusive platform, a home for next-generation applications, and a home for what's next.
The Blockchain OS: Home to what's next
How do you transform a brand founded on complex technology for tech insiders into a brand that is open and accessible to individuals of all backgrounds? That was the problem Cartesi faced with their rebranding in 2022. Cartesi led the push by blending a newer, more appealing style with a strong brandline: The Blockchain OS. Cartesi views the OS as a catalyst for empowerment, bringing blockchain possibilities to the public and paving the way for a better, fairer future. They're inviting people to come into a new home – a progressive place that is welcoming, warm and hopefully inspiring to those that join. The new brand tag is, therefore, Home to what's next.
The new brand uses balanced colors – colder blues with warmer yellows – and contrasting messages to make reference to the fact that it's better when you're inside our home, meeting like-minded people who are already embracing the opportunities Cartesi is creating. The logo and typefaces have been updated too to reflect a more accessible offering in this sector. Less cold, more warmth. The new photography style always focuses on interesting things happening on the inside, designed to intrigue and call out to those who might benefit from a new place to call home. A place where they will certainly feel a sense of belonging.

There's a new OS
The Blockchain OS is bringing Linux to blockchain. In that sense, Cartesi is transferring an established operating system to blockchain. For the first time, it is possible to program blockchain applications on Linux, which is new and revolutionary, serving as a springboard for the next million developers to join the blockchain space. No developer could previously code with their current libraries, services, and software stacks on the blockchain. They had to watch blockchain evolve from afar, waiting for the right time to step in. This is their chance.
Erick de Moura, CEO Cartesi, explains why having an OS in blockchain is needed: "Web 1 and Web 2 run entirely on operating systems like Windows and Linux. People develop applications for the internet and mobile on top of the real operating system. But then suddenly when we go from Web 2 to Web3 we don't have a proper operating system. Developers are left with a much more primitive environment to develop their applications. They don't have the languages, they don't have the tools, they don't have the components that have been evolving through the work of thousands of other developers throughout 30 years, and they have to reinvent the wheel from scratch. What we're trying to do with Cartesi is to bring back a proper OS to Web3, to blockchain, and with that, really help to unlock these network effects that we are waiting to see."
Lining up to become a decentralized brand, Cartesi is making use of community-driven, high-quality photography.
New brand values
With the new brand, come new and more distinctive values: Cartesi believes in the power of the human collective and has faith in a better future. The Blockchain OS is therefore seen as a catalyst for empowerment. Open to people who want to create applications that will open up the opportunities of blockchain to the masses for a better, fairer future. Diego Nehab, co-founder Cartesi stresses the open character of The Blockchain OS: "What the OS, and blockchain movement in general, wants to bring is openness and to make sure that technology is not under the control of any authority – you don't have to trust whoever is running the OS. We try to eliminate the barriers for the creativity of developers, so that a developer coming from the outside, filled with ideas of what they might want to do in Web 3.0. Doesn't have to face the harsh reality thinking: oh no, this will be way too expensive or way too slow, it would not be performant or this is just way too complicated. Cartesi is trying to narrow this gap as much as possible so that the applications that people come up with will be doable, at least most of them".
Decentralized brand
Cartesi's rebranding is done centrally, but with the goal of becoming decentralized. Not only will The Blockchain OS be decentralized, the brand will also be decentralized and owned by the community over time. Nathalie Brähler, Head of Marketing at Cartesi is conducting research on that process: "What we have seen in the last decades is a shift from a single brand personality to a multiple brand personality, where users express their story around the brand on social media and create their own style, advertising, promotion, and sometimes even price. The next level is for people to co-own the project or firm, either via tokens, as seen in blockchain, or through new forms of stewardship and community ownership. Oftentimes, the branding is still done centrally. We are now entering the next phase; we will witness a rise of decentralized brands, or 'headless brands,' with their own autonomy, produced by the contributions of various actors, in that slipstream."
Cartesi is speaking about decentralized and headless brands at SXSW 2022
Cartesi's brand library will eventually become available to the ecosystem, providing those who support The Blockchain OS with the means to tell their own stories in the identifiable style of Cartesi's new visual language. With this in mind, the new visual language is kept simple but not limited, there's for instance an eighth-color palette. Furthermore, the photography in the new visual language is community-driven, in collaboration with community-powered photography platforms.
About Cartesi
The Blockchain OS is a decentralized layer-2 infrastructure that supports Linux and mainstream software components. For the first time, developers can code scalable smart contracts with rich software tools, libraries, and the services they're used to, bridging the gap between mainstream software and blockchain.
Cartesi is enabling millions of new startups and their developers to use The Blockchain OS and bring Linux applications on board. With a groundbreaking virtual machine, optimistic rollups, and side-chains, Cartesi paves the way for developers of all kinds, to build the next generation of blockchain apps.
Contacts
COO
Nathalie Brähler
Cartesi
+31651614799
Disclaimer: The information provided in this article is for informational purposes only and should not be construed as financial or investment advice. Cryptocurrency investments are subject to market risks, and individuals should seek professional advice before making any investment decisions.
Web3 Builders Look to Alternate Growth Model with BNB Chain as Bear Market Funding Drops by 84%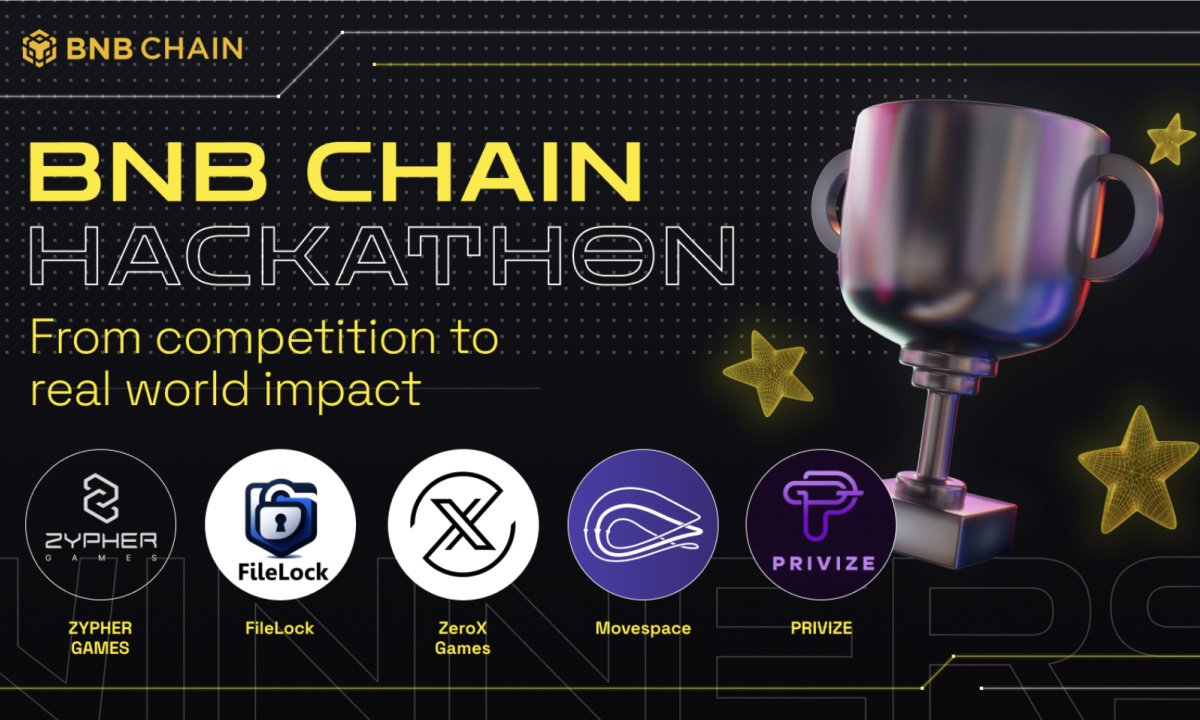 DUBAI, UAE, November 23rd, 2023, Chainwire
BNB Chain, the community-driven blockchain ecosystem that includes the world's largest smart contract blockchain, is highlighting the compelling growth stories of the projects that emerge from its project development program, starting with its hackathons. This comes in the wake of BNB Chain's Istanbul Hackathon, which saw the emergence of a number of strong projects.
The focus of the bear market is building quality Web3 projects – this is a time for developers to concentrate on identifying what real use cases need solving. However, quarterly funding for Web3 startups has dropped by approximately 84% this year. Against this backdrop, thousands of founders have looked to alternate ways to develop their projects to the point of launch readiness.
By providing constant guidance, in addition to routinely incentivising innovation with its global hackathons, BNB Chain mentors these projects through the various stages of their development journeys as they strive to realize the immense potential of Web3. 
Below are the steps that projects can expect to partner with BNB Chain on as they work to realize their vision:
Ideate and develop a killer idea at a BNB Chain hackathon
Win a reward at the hackathon that allows for initial development
Develop further with constant guidance from BNB Chain
Get introduced to incubators who can supercharge your project
Launch your project on-chain 
BNB Chain Hackathon winners also receive referral codes to apply to the Most Valuable Builder (MVB) to potentially increase their funding. The program – run by BNB Chain and Binance Labs – helps projects develop and grow through mentorship, funding and network support*.
BNB Chain's recent Istanbul Hackathon saw a number of exciting projects start on this journey, with a number of the winners sharing how they plan to utilize their winnings to advance their projects. 
MoveSpace, an on-chain data labeling and marketplace powered by a vector database, is addressing the data transparency issue in AI training to incentivise human interactions with data with BNB Greenfield. Using the funds they won at the BNB Chain Hackathon, they are further refining their concept – making data tradable as a regular commodity or asset – to make data ownership meaningful, setting them up for success at their first round of fundraising.
Another winning project exemplifying the practical applications of blockchain technology is ZeroX, a Web3 Gaming platform with a core mission of onboarding users to Web3 through gaming. Offering SDK and API services for traditional game development, they are lowering the barriers for traditional game developers and gamers to enter Web3. They will allocate the funds they won at the Istanbul hackathon to accelerate their growth and incorporate BNB Greenfield into their product, putting them in a leading position for their first funding round and upcoming public product launch. 
Learn more about all of the winning projects, their experiences of BNB Chain Hackathon Istanbul and how it is accelerating their growth here.
Tomasz Wojewoda, Head of Business Development at BNB Chain, said: "The quality of the projects that emerged from the BNB Chain Istanbul Hackathon was truly remarkable. It has been great to see their Web3 spirit on full display and to see how they are leveraging opBNB and BNB Greenfield to accelerate their development. Myself and the BNB Chain team look forward to being by the developers' sides and providing guidance as they continue to build towards realizing their vision."
*Disclaimer: There is no guarantee that projects will be accepted to the MVB program.  
About BNB Chain
BNB Chain is a community-driven ecosystem with multiple decentralized blockchains, powered by BNB. It consists of BNB Beacon Chain, its staking and governance layer, BNB Smart Chain (BSC), which is EVM compatible and facilitates a multi-chain ecosystem with its Layer-2 solutions including opBNB, and BNB Greenfield, its decentralized data storage network. 
The BNB Chain ecosystem has the world's largest smart contract blockchain (BSC) by daily active users and has processed 3 billion transactions to date from 232 Million unique addresses. This makes it the largest layer 1 blockchain globally and brings developers massive user access with ultra-low gas fees, higher transactions per second and has experienced zero crashes since its inception. The ecosystem has more than 1,500 estimated active dApps at any given time across multiple categories such as DeFi, Metaverse, Blockchain Gaming, SocialFi, NFT, Infrastructure, and more. There are numerous programs available to support the Web3 ecosystem including the Gas Grant, Builder Grant, Kickstart, Most Valuable Builder (MVB) and AvengerDAO.
Contact
Jack S
[email protected]

Read Also: BNB Chain Sees 1-year Transaction High; Demonstrates Network Reliability After BSC Surge
Disclaimer: The information provided in this article is for informational purposes only and should not be construed as financial or investment advice. Cryptocurrency investments are subject to market risks, and individuals should seek professional advice before making any investment decisions.