Traditional Markets, Crypto Trim Losses, Moscow Exchange Won't Open Today as Kyiv and Moscow Start Talks
[ad_1]

Bitcoin (BTC), ethereum (ETH), and other major cryptoassets trimmed their losses on Monday morning in Europe, as futures pointed to a lower opening for the stock market on Wall Street, Russian financial assets tumbled, and the US dollar rose against most other fiat currencies. Meanwhile, analysts warned that the US Federal Reserve (Fed) could be forced to change course and ease its monetary policy.
Meanwhile, delegations from Kyiv and Moscow are holding discussions at the Ukraine-Belarus border today as Kyiv seeks an immediate ceasefire and the withdrawal of all Russian forces from Ukraine. 
At 11:15 UTC, BTC stood at USD 38,375, down 2.6% for the past 24 hours and standing unchanged for the week. Meanwhile, ETH traded at USD 2,638, down 6.1% for the day and unchanged for the week.
At the same time, US S&P 500 futures pointed to an opening for the important stock index 1.3% lower than Sunday's closing, as worries grew over the financial fallout from the war in Ukraine and sanctions imposed on Russia.
In Russia, where the stock market fell sharply before the weekend, the early trading session was cancelled on Monday, according to a statement from the Moscow Exchange. As of this writing, the market remains closed, with Russia's central bank confirming that it will stay that way for the rest of the day. The operating hours for tomorrow should be announced in the morning by 9 AM local time. 
Only Russian stocks trading on overseas exchanges are currently offering a hint of how some major Russian companies are being valued at the moment.
The closure of the Russian stock market comes after the Bank of Russia – Russia's central bank – said it has ordered professional stock market participants to suspend the execution of all orders by foreign entities.
Perhaps surprisingly, bitcoin, which these days is generally seen as a risk asset correlated with stocks, trimmed some of its losses from the past 24 hours on Monday morning in European trading.
From lows around USD 37,000 seen on Sunday, BTC on Monday morning in Europe traded as high as USD 38,672, up by more than 4% from its low.
"Literal war couldn't cause a breakdown of BTC below the 33k level," one popular member of the crypto community wrote on Twitter in response to the relatively strong performance.
SWIFT consequences  
The relatively strong performance for bitcoin also came as speculations intensified that the war in Ukraine could force the Fed to abandon its plans to tighten monetary policy in the US.
According to Credit Suisse strategist Zoltan Pozsar, exclusion of Russia from the global payments system SWIFT will cause "missed payments and giant overdrafts" that can be compared to the beginning of the Global Financial Crisis in 2008. Back then, the major US bank Lehman Brothers found itself unable to meet obligations since clearing banks were not willing to make payments on its behalf.
"Banks' inability to make payments due to their exclusion from SWIFT is the same as Lehman's inability to make payments due to its clearing bank's unwillingness to send payments on its behalf. History does not repeat itself, but it rhymes," Pozsar wrote, per Reuters.
The strategist added that central banks will need to act to prevent liquidity from drying up in this scenario. That ultimately means the Fed might need to start expanding its balance sheet again, rather than continuing on a tightening path, Pozsar wrote.
However, others disagreed on the impact Russian banking problems will have on the global financial system, with major investment bank JPMorgan strategists led by Mixo Das stressing in a note that Russia and Ukraine make up less than 2% of global GDP. They added that the exposure global banks have to Russia is less than USD 100bn.
"Markets tend to overprice known unknowns and this leads to the typical pattern of 'buy the fact.' While the scale of the invasion was worse than feared, the lack of a swift win for Russia likely lowers the likelihood of the conflict spreading," the strategists wrote in the note, as cited by Bloomberg.
The buying seen in BTC on Monday morning occurred as the US dollar also rose in relation to almost all other fiat currencies on Monday, with the US dollar index (DXY) trading close to its highest level since July 2020.
Not surprisingly, the Russian ruble was hit the worst among fiat currencies today, dropping more than 12% against the US dollar for the day to reach its lowest level ever. The collapse of the ruble comes as some analysts suggested the Russian central bank could become unable to defend its currency in the face of sanctions.
"While not entirely clear as yet exactly what it means in practice, Russia's central bank (CBR) has been sanctioned with the intention of denying it unfettered access to its ($643bn worth) of [foreign exchange (FX)] reserves. If CBR can't access reserves, it can't defend the RUB from free-fall," Ray Attrill, global head of FX strategy at the National Australia Bank, wrote in a note cited by Bloomberg.
____
Learn more:
– Despite Recovery, Bitcoin and Cryptos Have More Room to Fall, Say Analysts, Pointing at a Buy Signal
– Bitcoin Fundamentals vs. Fundamentals of Geopolitics – Analysts on Ukraine War
– With War Starting and Markets Dropping, Questions Multiply About Central Banks' Policies
– Bitcoin Rises with All Eyes on Ukraine, Fed's Next Move
– Ukrainians Paying Tether Premiums as Some Desperate Citizens Ditch Fiat for Crypto
– Russians Ditch Ruble, Central Bank Scrambles as Fiat 'Destruction' Looms
– Russian Rubles Could Become 'Worthless' as Allies Target Central Bank After SWIFT Move
– Apple Pay and Google Pay to Become Unusable with Cards from Sanctioned Russian Banks
– Russian Central Bank Ramps up USD Exchange Rate as Ruble Run Worries Mount


[ad_2]

Read Full Story
Disclaimer: The information provided in this article is for informational purposes only and should not be construed as financial or investment advice. Cryptocurrency investments are subject to market risks, and individuals should seek professional advice before making any investment decisions.
dYdX Founder Advises Crypto Industry to Abandon US Customers, Deeming Market Effort Unrewarding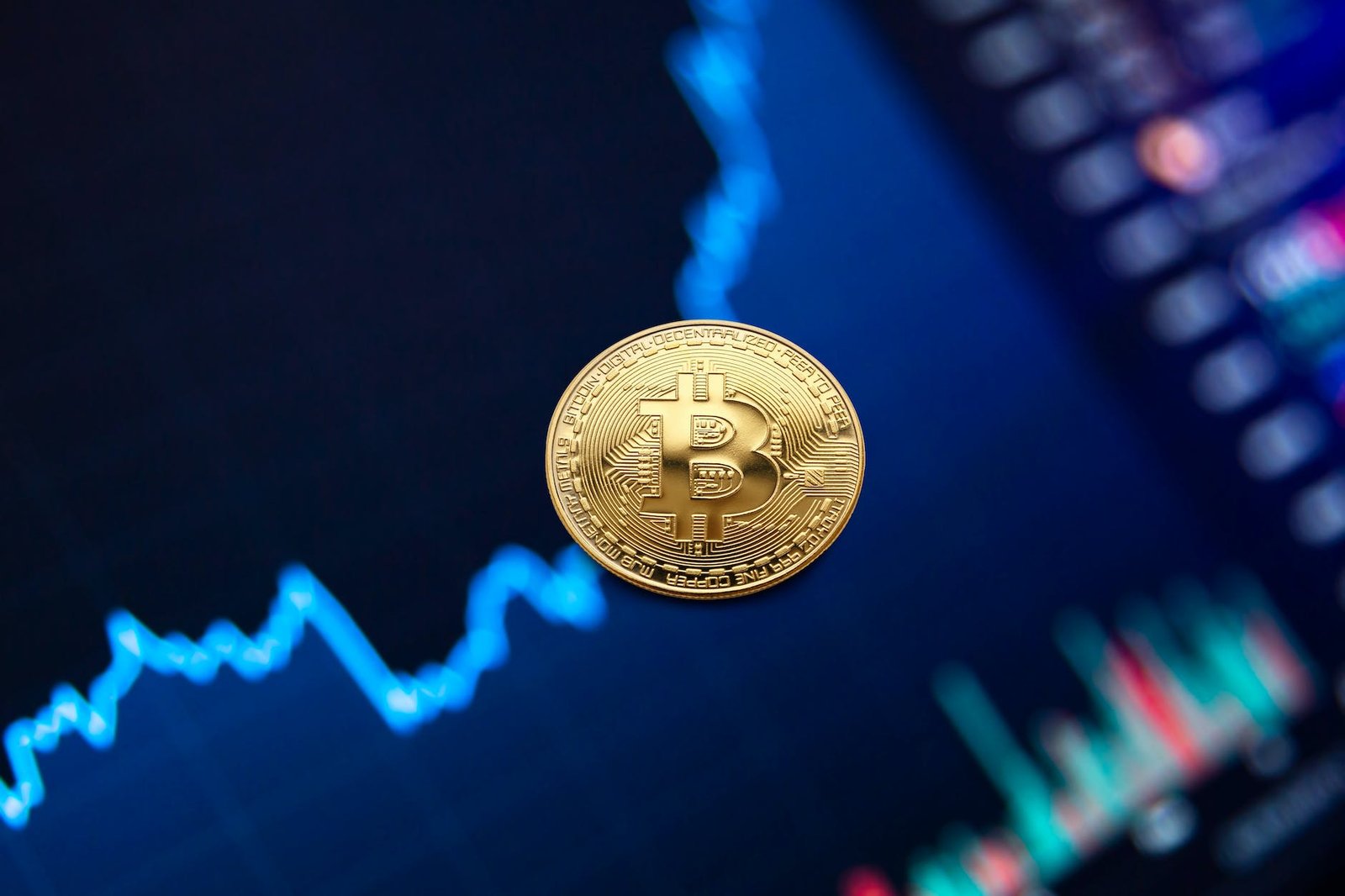 The founder of the decentralized exchange, dYdX, asserts that individuals involved in cryptocurrency development should direct their efforts toward international markets beyond the United States for the upcoming five to ten years.
Antonio Juliano conveys to his audience of 49,400 on the social media platform X that the prevailing regulatory uncertainty within the United States does not merit the associated challenges or concessions.
Juliano contends that it would be more prudent for cryptocurrency developers to establish their products in alternative countries and subsequently re-enter the United States from a position of strength.
"Cryptocurrency developers would be well-advised to temporarily discontinue catering to the US market and instead seek re-entry in a span of 5-10 years. The complications and compromises involved do not warrant the endeavor. Moreover, a substantial portion of the market exists overseas. It is recommended to innovate in those regions, ascertain product-market fit, and then return with greater bargaining power…
The paramount objective shared among all stakeholders is to secure a significantly more potent product-market fit for cryptocurrency. The pursuit of a robust product-market fit does not necessitate flawless distribution. A multitude of substantial overseas markets present avenues for experimentation."
Juliano articulates that advocating for more amiable cryptocurrency regulations demands time, although the process could be expedited if developers manage to introduce products that elicit consumer demand.
"However, this perspective does not undermine the importance of efforts to influence US cryptocurrency policy. On the contrary, such endeavors are absolutely vital. Given the protracted timeframe required (in anticipation of re-entry), and considering that much of the world takes cues from the United States, it becomes evident that our progress in shaping policies hinges upon achieving global-scale product usage."
The dYdX founder proceeds to emphasize that, with time, American citizens will come to realize that cryptocurrency is inherently aligned with US values and principles.
"The tenets of cryptocurrency closely align with American values. What concept could be more quintessentially American and reflective of capitalist ideals than a financial system conceived for the people, driven by the people, and answerable to the people? This, indeed, constitutes the very essence of our endeavor."
Read Also: Bloomberg Analyst Mike McGlone Predicts Bitcoin Vulnerability in Economic Downturn
Disclaimer: The information provided in this article is for informational purposes only and should not be construed as financial or investment advice. Cryptocurrency investments are subject to market risks, and individuals should seek professional advice before making any investment decisions.