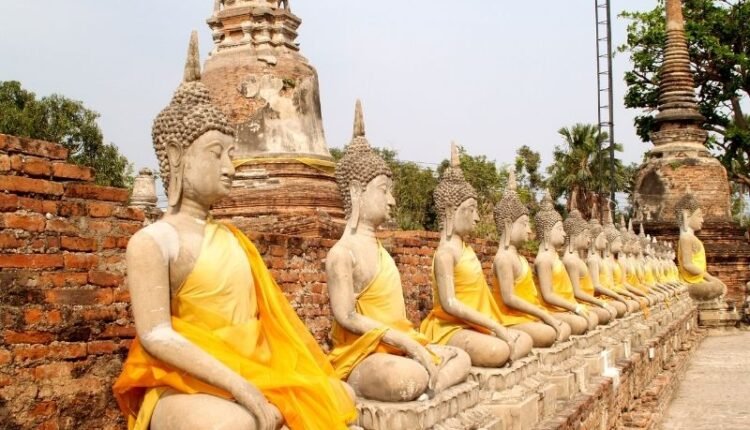 Thailand will accept cryptocurrency payments from Russian tourists
The Bank of Thailand (BOT) and the Phuket Tourist Association are considering the introduction of cryptocurrency payments for Russian tourists in Thailand. This would be a great help to them. After Putin invaded Ukraine, the country was cut off from the global financial system.
Thailand is eager to assist the Russians
In connection with the war in Ukraine, many countries declared economic war on Russia. In this way, they wanted to isolate the country from the global world of finance. The West has excluded some Russian banks from the SWIFT payment system. At the same time, large companies such as Visa, Mastercard and PayPal have announced that they will stop serving customers coming from Russia.
Despite these sanctions, Thailand is trying to help Russian tourists. The "country of smiles" wants to enable them to pay in cryptocurrencies. According to a local report, PTA president Bhummikitti Ruktaengam said digital assets could serve as an emergency option if traditional transactions were cancelled. He also added that Thai companies will establish cooperation with the Russian payment system Mir.
According to Ruktaengam, there are currently 3500-4000 tourists from Russia and 300-400 from Ukraine in Phuket. Another 3,000 people from both countries are in Krabi, Koh Samui and Pattaya. Ordinary tourists can stay in Thailand for a maximum of 60 days. Despite many requests, the country's authorities have announced that they will not renew visas for those who cannot return to the country due to armed conflict. On the other hand, the government has stated that no tourist from any country will be deported against their will.
Read Also: The Binance Charity donates $2.5 million in cryptocurrency to help children in Ukraine