NFTs In A Nutshell: A Weekly Review | Bitcoinist.com
[ad_1]

NFTs on Sotheby's got… rugged? Not exactly, but there was an interesting set of events that occurred at the premier auction house over this week. Meanwhile, the Associated Press faced the heat over it's latest NFT sale, OpenSea is dealing with more hurdles, and Rakuten is the latest to launch an NFT marketplace.
It's all in a week's work in the ever-growing landscape of NFTs. Let's recap all of the past week's action.
This Week's Non-Fungible Token News
A Peculiar Story At Sotheby's
Earlier this month, Sotheby's announced a monumental listing to come to the NFT market: 104 CryptoPunks in one lot. The owner, Twitter user @0x650d, wrote a multi-tweet thread about the importance of the listing, describing it as "a chance to showcase CryptoPunks on the same level as some of the most significant and high-profile sales of Contemporary and Modern Art in history."
However, the listing was pulled on the day-of this week, with the following tweet released shortly thereafter:
nvm, decided to hodl https://t.co/WdQ5H7I0fl

— 0x650d (@0x650d) February 24, 2022
We can only speculate around the reasoning behind the owner's decision to pull the listing, but the likely answer is merely just next-level impression farming.
OpenSea Experiences Another Hack, & Faces First Legal Battle Over Stolen NFTs
Not long after we published last week's Nutshell, news broke that OpenSea suffered a phishing attack that impacted just over two dozen users, allowing bad actors to maliciously secure NFTs that were not theirs. The attackers utilized Tornado Cash to withdraw over 1,000 ETH following the attack. Check out our full report on the hack.
NFT website Mintable was able to track down three stolen NFTs, and return them to their rightful owners. The NFTs were reportedly tracked down from fellow NFT marketplace LooksRare.
Meanwhile, OpenSea's legal department is also busy, as the marketplace deals with it's first-ever 'hacked Ape' lawsuit – one that could set precedent over how much responsibility NFT marketplaces have to secure their users assets. An exploit around inactive listings led the Texas-based owner to lose out on a $1M+ valued Bored Ape, and that user has said that OpenSea isn't doing enough to recover the owner's asset – or recoup their funds. It will be interesting to see how this story develops.
Associated Press Shuts Down NFT Sale
The Associated Press (AP) has spent decades working to establish it's credibility as a news source, and many are questioning their journalistic integrity this week after an insensitive NFT release. The AP was set to release a new NFT of a video of "migrants drifting in an overcrowded boat in the Mediterranean" – leaving many fellow journalists asking if the AP is releasing the NFT to raise awareness on issues of human suffering, or looking to make a quick buck off of the impact?
The AP since pulled the NFT listing, deleted the tweet announcement, and released statements that described the NFT as "a poor choice of imagery" and reiterated that profits go towards the non-profit newsroom, while still stating that the NFT would of course, not be up for auction. Everything else aside, it was a poorly-timed move given the broader geopolitical events occurring this week.
Related Reading | Ukraine Volunteers Group Raised $4M Crypto Amidst Russia' Invasion
Ethereum is still the leading player in the NFT space, but has seen a less-than-stellar report card thus far in 2022. | Source: ETH-USD on TradingView.com
Rakuten Launching NFT Marketplace
Are NFT marketplaces going to become a dime-a-dozen? Coinbase, the New York Stock Exchange, and plenty others are working on their own NFT marketplaces to enter an already saturated market that is undoubtedly led by OpenSea thus far.
The latest player to enter the space this week is Japanese e-commerce giant Rakuten, which plans to offer digital collectibles around sports and entertainment.
Bape NFTs Yield Mixed Reviews
Fashion brand Bape has been seeing a revival lately, and is one of the latest in apparel to enter the NFT game; the brand started teasing it's "(B)APETAVERSE" NFT series in the past week or so, and reactions have been a mixed bag at best.
We'll see if users elect to 'ape in' to this release when it drops later this year, but given the brand's recognition – and existing brands success off sheer name recognition alone – don't be surprised to see these NFTs move quickly when they are minted.
Related Reading | The Andy Milonakis NFT Show, EP. 19 – Goat Soup At The Lakers Game & NFT Worlds
Featured image from Pexels, Charts from TradingView.com
The writer of this content is not associated or affiliated with any of the parties mentioned in this article. This is not financial advice.
[ad_2]

Read Full Story
Disclaimer: The information provided in this article is for informational purposes only and should not be construed as financial or investment advice. Cryptocurrency investments are subject to market risks, and individuals should seek professional advice before making any investment decisions.
dYdX Founder Advises Crypto Industry to Abandon US Customers, Deeming Market Effort Unrewarding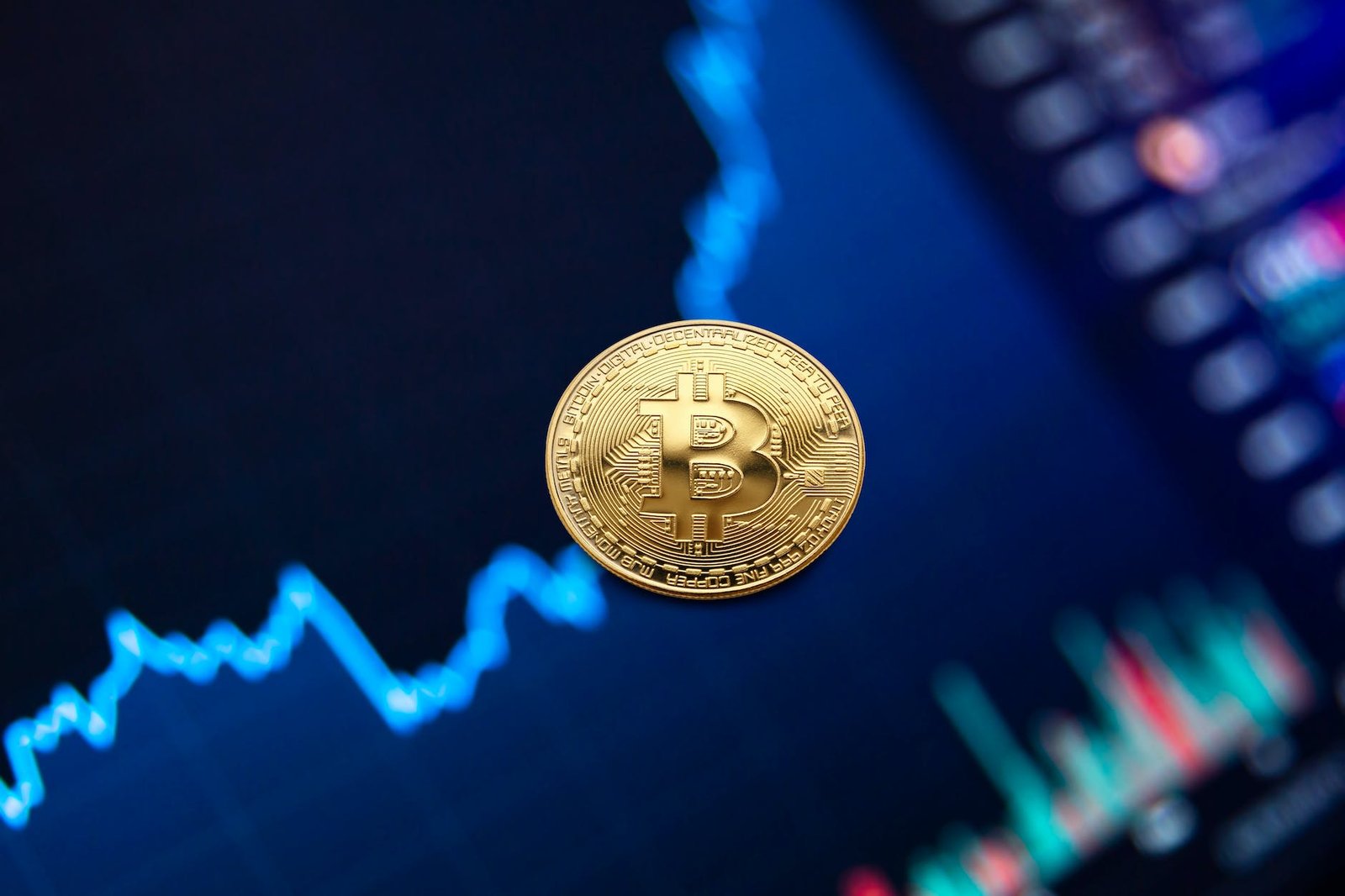 The founder of the decentralized exchange, dYdX, asserts that individuals involved in cryptocurrency development should direct their efforts toward international markets beyond the United States for the upcoming five to ten years.
Antonio Juliano conveys to his audience of 49,400 on the social media platform X that the prevailing regulatory uncertainty within the United States does not merit the associated challenges or concessions.
Juliano contends that it would be more prudent for cryptocurrency developers to establish their products in alternative countries and subsequently re-enter the United States from a position of strength.
"Cryptocurrency developers would be well-advised to temporarily discontinue catering to the US market and instead seek re-entry in a span of 5-10 years. The complications and compromises involved do not warrant the endeavor. Moreover, a substantial portion of the market exists overseas. It is recommended to innovate in those regions, ascertain product-market fit, and then return with greater bargaining power…
The paramount objective shared among all stakeholders is to secure a significantly more potent product-market fit for cryptocurrency. The pursuit of a robust product-market fit does not necessitate flawless distribution. A multitude of substantial overseas markets present avenues for experimentation."
Juliano articulates that advocating for more amiable cryptocurrency regulations demands time, although the process could be expedited if developers manage to introduce products that elicit consumer demand.
"However, this perspective does not undermine the importance of efforts to influence US cryptocurrency policy. On the contrary, such endeavors are absolutely vital. Given the protracted timeframe required (in anticipation of re-entry), and considering that much of the world takes cues from the United States, it becomes evident that our progress in shaping policies hinges upon achieving global-scale product usage."
The dYdX founder proceeds to emphasize that, with time, American citizens will come to realize that cryptocurrency is inherently aligned with US values and principles.
"The tenets of cryptocurrency closely align with American values. What concept could be more quintessentially American and reflective of capitalist ideals than a financial system conceived for the people, driven by the people, and answerable to the people? This, indeed, constitutes the very essence of our endeavor."
Read Also: Bloomberg Analyst Mike McGlone Predicts Bitcoin Vulnerability in Economic Downturn
Disclaimer: The information provided in this article is for informational purposes only and should not be construed as financial or investment advice. Cryptocurrency investments are subject to market risks, and individuals should seek professional advice before making any investment decisions.