Genesis Coin Inc, Powering 35% of Global Bitcoin ATM Transactions, Acquired by Bitstop Founders
Miami, Florida, 24th January, 2023, Chainwire
Genesis Coin Inc, the first and largest Bitcoin ATM software platform worldwide announced today that they have been acquired by early Bitcoin ATM pioneers Andrew Barnard and Doug Carrillo. 
Founded in 2013, Genesis Coin's technology powers approximately 35% of global Bitcoin ATM transactions. Barnard and Carrillo, who also founded Bitstop, built the first and largest private-label Bitcoin ATM platform based in Miami, FL with over 2,500+ Bitcoin ATMs worldwide. Genesis Coin and Bitstop represent over 75+ operators operating 12,000+ Bitcoin ATMs in the United States and international markets powering billions of dollars in annual sales volume.
As part of the acquisition, Andrew Barnard will become Chief Executive Officer and Doug Carrillo will become Chief Strategy Officer and both will join the Board of Directors of Genesis Coin. Evan Rose, Genesis Coin's founder, will stay on as a technical advisor and remain a member of the company's Board of Directors. The Genesis Coin headquarters will move to Miami, Florida.
"Genesis Coin gave birth to the Bitcoin ATM industry," said Barnard. "It's the first and largest Bitcoin ATM software platform in The World. Evan built a platform trusted by some of the largest Bitcoin ATM operators in our industry, both domestically and internationally, including the Chivo network in partnership with the Government of El Salvador. 
Our industry is now rapidly changing and Genesis Coin will lead the way into the future. Accomplishing this requires a solid team of world-class visionaries and developers. At Bitstop, we built an incredible software team and platform which has partnered with some of the largest companies both private and publicly traded from the traditional ATM industry. We plan to bring our background and expertise in building the best technology and team in the Bitcoin ATM industry to Genesis Coin. We believe this is a win-win for all stakeholders," furthered Barnard.
"Andrew, Doug, and I have been friends for a long time and have also been friendly competitors," commented Rose. "They have a reputation for their innovative and creative thinking. In addition, they have been successful in establishing key relationships in the Bitcoin space and their technical expertise and knowledge of Bitcoin is very impressive. In turn, this has allowed them to attract and retain top-tier talent and build great products. This transaction represents the coming together of the two leading software platforms in the industry and creates value for both companies' stakeholders. It combines the best product, engineering, and leadership teams in the space. I'm thrilled to work alongside them and look forward to introducing very exciting new products and services we have planned for this year," commented Rose.
Barnard, Carrillo and Rose stressed the importance of continuing to provide stability to both platforms and continuing to service the needs of operators on both platforms. For the time being, both the Genesis Coin and Bitstop platforms will continue to run independently while exploring technical synergies. Genesis Coin has already made several key hires to its development team with a core focus on product development. 
"This acquisition represents the most significant event in the Bitcoin ATM industry to date," said Carrillo. "Our commitment is to provide Genesis Coin with the proper resources it needs to pave the way for continued growth and innovation. We truly believe that this new combination of the best minds in our space will be the catalyst for the Bitcoin ATM industry evolving into its next phase. We are hyper-focused on building the best software for Bitcoin ATMs in the world. Today, the most sophisticated operators in our industry rely on Genesis Coin and Bitstop technology to power their businesses. As a result, we have become 'The Standard' in the Bitcoin ATM space where virtually all industry organic M&A activity today is occurring on the Genesis Coin and Bitstop networks." concluded Carrillo. 
"Leverage dominated the entire cryptocurrency space over the last two years. Many other platforms in our industry couldn't resist the siren song," said Barnard. "This is a capital-intensive industry where you do not want to be in a lot of debt. Genesis Coin is financially secure with a strong balance sheet, no debt, and strong cash flow. The company does not have external investors. The result of this is that operators can build their future on the Genesis Coin platform with confidence. In a volatile industry, we are a beacon of stability. We are bullish on the potential of this industry. We see significant market growth from here over the next 10 years. We believe we are in the best position in the industry to unite the very best operators and support their growth. Our goal is to listen to our operators and deliver the very best products and features to them so they can deliver maximum value to their customers at scale," concluded Barnard.   
About Genesis Coin
Genesis Coin is the first and largest white-label Bitcoin ATM network worldwide. We are the premier provider of autonomous vending solutions for bitcoin. Genesis Coin's proprietary managed infrastructure software solution has propelled it to become the largest provider of Bitcoin ATMs and software facilitating self-service buying and selling billions of dollars in cryptocurrencies across the world annually. Genesis Coin's software provides customers with a reliable, tailored operating platform. Genesis Coin delivers its software by selling BTMs to third-party operators who provide opportunities for businesses looking to diversify their revenue and drive foot traffic to their locations. Our machines make bitcoin simple for everyone. www.bitcoinatm.com 
Contact
CEO
Andrew Barnard
Genesis Coin Inc
[email protected]

Disclaimer: The information provided in this article is for informational purposes only and should not be construed as financial or investment advice. Cryptocurrency investments are subject to market risks, and individuals should seek professional advice before making any investment decisions.
Web3 Builders Look to Alternate Growth Model with BNB Chain as Bear Market Funding Drops by 84%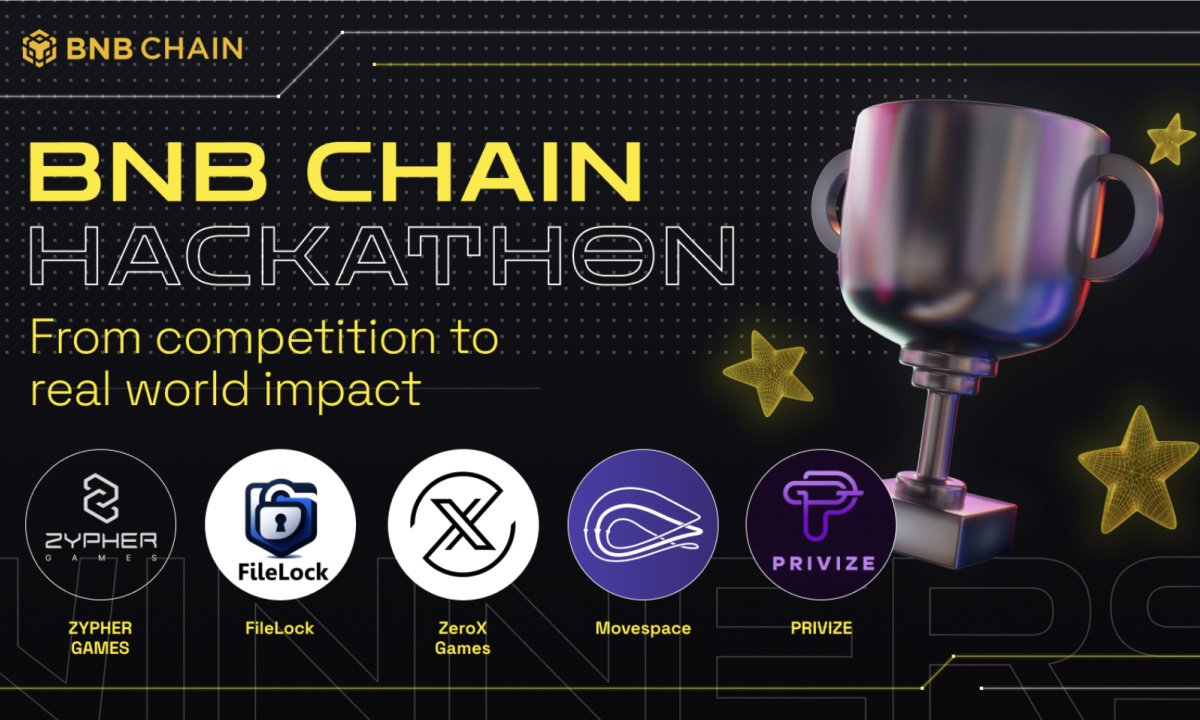 DUBAI, UAE, November 23rd, 2023, Chainwire
BNB Chain, the community-driven blockchain ecosystem that includes the world's largest smart contract blockchain, is highlighting the compelling growth stories of the projects that emerge from its project development program, starting with its hackathons. This comes in the wake of BNB Chain's Istanbul Hackathon, which saw the emergence of a number of strong projects.
The focus of the bear market is building quality Web3 projects – this is a time for developers to concentrate on identifying what real use cases need solving. However, quarterly funding for Web3 startups has dropped by approximately 84% this year. Against this backdrop, thousands of founders have looked to alternate ways to develop their projects to the point of launch readiness.
By providing constant guidance, in addition to routinely incentivising innovation with its global hackathons, BNB Chain mentors these projects through the various stages of their development journeys as they strive to realize the immense potential of Web3. 
Below are the steps that projects can expect to partner with BNB Chain on as they work to realize their vision:
Ideate and develop a killer idea at a BNB Chain hackathon
Win a reward at the hackathon that allows for initial development
Develop further with constant guidance from BNB Chain
Get introduced to incubators who can supercharge your project
Launch your project on-chain 
BNB Chain Hackathon winners also receive referral codes to apply to the Most Valuable Builder (MVB) to potentially increase their funding. The program – run by BNB Chain and Binance Labs – helps projects develop and grow through mentorship, funding and network support*.
BNB Chain's recent Istanbul Hackathon saw a number of exciting projects start on this journey, with a number of the winners sharing how they plan to utilize their winnings to advance their projects. 
MoveSpace, an on-chain data labeling and marketplace powered by a vector database, is addressing the data transparency issue in AI training to incentivise human interactions with data with BNB Greenfield. Using the funds they won at the BNB Chain Hackathon, they are further refining their concept – making data tradable as a regular commodity or asset – to make data ownership meaningful, setting them up for success at their first round of fundraising.
Another winning project exemplifying the practical applications of blockchain technology is ZeroX, a Web3 Gaming platform with a core mission of onboarding users to Web3 through gaming. Offering SDK and API services for traditional game development, they are lowering the barriers for traditional game developers and gamers to enter Web3. They will allocate the funds they won at the Istanbul hackathon to accelerate their growth and incorporate BNB Greenfield into their product, putting them in a leading position for their first funding round and upcoming public product launch. 
Learn more about all of the winning projects, their experiences of BNB Chain Hackathon Istanbul and how it is accelerating their growth here.
Tomasz Wojewoda, Head of Business Development at BNB Chain, said: "The quality of the projects that emerged from the BNB Chain Istanbul Hackathon was truly remarkable. It has been great to see their Web3 spirit on full display and to see how they are leveraging opBNB and BNB Greenfield to accelerate their development. Myself and the BNB Chain team look forward to being by the developers' sides and providing guidance as they continue to build towards realizing their vision."
*Disclaimer: There is no guarantee that projects will be accepted to the MVB program.  
About BNB Chain
BNB Chain is a community-driven ecosystem with multiple decentralized blockchains, powered by BNB. It consists of BNB Beacon Chain, its staking and governance layer, BNB Smart Chain (BSC), which is EVM compatible and facilitates a multi-chain ecosystem with its Layer-2 solutions including opBNB, and BNB Greenfield, its decentralized data storage network. 
The BNB Chain ecosystem has the world's largest smart contract blockchain (BSC) by daily active users and has processed 3 billion transactions to date from 232 Million unique addresses. This makes it the largest layer 1 blockchain globally and brings developers massive user access with ultra-low gas fees, higher transactions per second and has experienced zero crashes since its inception. The ecosystem has more than 1,500 estimated active dApps at any given time across multiple categories such as DeFi, Metaverse, Blockchain Gaming, SocialFi, NFT, Infrastructure, and more. There are numerous programs available to support the Web3 ecosystem including the Gas Grant, Builder Grant, Kickstart, Most Valuable Builder (MVB) and AvengerDAO.
Contact
Jack S
[email protected]

Read Also: BNB Chain Sees 1-year Transaction High; Demonstrates Network Reliability After BSC Surge
Disclaimer: The information provided in this article is for informational purposes only and should not be construed as financial or investment advice. Cryptocurrency investments are subject to market risks, and individuals should seek professional advice before making any investment decisions.