G7, EU Working on Russia's Crypto Isolation, Shareholders vs. ConsenSys + More News
[ad_1]

Get your daily, bite-sized digest of cryptoasset and blockchain-related news – investigating the stories flying under the radar of today's crypto news.
__________
Regulation news
Finance ministers from the G7 and EU are working on preventing Russia from using cryptoassets to circumvent sanctions, Bloomberg reported, citing German Finance Minister Christian Lindner. In an interview with Welt TV today, he said that "it's about maximally isolating Russia at all levels" and having a "maximum ability to sanction — and that also includes crypto assets," Bloomberg. No further details were given. (Learn  more: Crypto Exchanges Soon Could Be Forced to Block Russian Users – Kraken CEO)
A draft of European regulation, Markets in Crypto-Assets (MiCA) that was first proposed by the European Commission in September 2020, has been revised to remove language that proposed a ban on mining-based cryptoassets; this was first reported by BTC Echo and then confirmed by Stefan Berger, a member of the European Parliament. However, Berger also added in his tweet that the final decision has not yet been made and that the vote will show where the majority lies.
Digital asset dealer SFOX said that the US state of Wyoming has approved its application for a trust charter, making it "the first crypto firm" approved as a Wyoming trust, they said. The charter will allow SFOX to offer a full range of investment services to private clients and advisers, including its digital asset platform that lets investors invest in crypto.
Legal news
A group of thirty-five former employees representing more than 50% of all known shareholders of Ethereum (ETH) project ConsenSys AG (CAG) filed a request for a special audit to investigate "serious irregularities at CAG." They claim that in 2020, fundamental intellectual property and subsidiaries were illegally transferred from CAG into a new entity, ConsenSys Software Incorporated (CSI), in exchange for 10% ownership of CSI and an offset of a USD 39m loan by founder Joseph Lubin.
The EOS Network Foundation (ENF) said it is requesting the EOS community's support in evidence collection for the lawsuit against the EOS creator Block.one. They are asking for more information from the community members related to their personal or business experiences with Block.one, EOS, or EOS VC.
US judge Beth Bloom struck down a motion by attorneys for Ira Kleiman, the brother of Craig Wright's deceased collaborator, Dave Kleiman, for a new trial against Wright, citing the violation of a court order to not discuss Kleiman's troubled relationship with his brother.
Economics news
Investments news
NFTs and gaming news
NFT gaming platform Axie Infinity has announced that their Marketplace fee will be raised to 5.25%, where the Community Treasury will receive 4.25%, while 1% will be shared with the creator. On the other hand, transactions that don't have a creator will see the entirety of the fee go to the Community Treasury.
Decentralized gaming virtual world The Sandbox partnered with talent incubator Cube Entertainment to spread K-Culture (Korean culture content) globally with operating virtual space and developing digital assets. This partnership focuses on the detailed collaboration for business expansion regarding metaverse and NFT, which began with the establishment of 'AniCube', a new joint venture between Animoca Brands which is the parent company of The Sandbox and Cube Entertainment.
Social networking platform Parler announced the launch of DeepRedSky, their new NFT marketplace. Their inaugural NFT collection will be called the CryptoTRUMP club featuring 250 NFT pictures of former US President Donald Trump, part of a more extensive collection of 10,000 pieces to be released.
Mining news
Bitcoin (BTC) self-mining company Marathon Digital announced that its Q4 2021 revenue increased 2,180% year-over-year to USD 60.3m. Additionally, its fiscal year revenue came up to USD 150.5m from USD 4.4m in the fiscal year 2020 for an increase of 3,353%, while they mined BTC 1,098 during Q4 2021, a 599% increase from Q4 2020.
Adoption news
The Cambridge Centre for Alternative Finance (CCAF) launched the Cambridge Digital Assets Programme (CDAP), a research initiative in collaboration with 16 banks, public sector agencies, and private organizations to shed light on the rapid digitization of assets and value transfer systems. Over an initial period of two years, the CCAF will work with public and private organizations to research the opportunities and risks presented by the digital asset ecosystem, they said.
Career news
The open-source, public blockchain Provenance Blockchain Foundation appointed veteran Citigroup executive Morgan McKenney as its new CEO. McKenney had been with Citi for 18 years, most recently as the chief operating officer of the lender's global consumer banking division.
[ad_2]

Read Full Story
Disclaimer: The information provided in this article is for informational purposes only and should not be construed as financial or investment advice. Cryptocurrency investments are subject to market risks, and individuals should seek professional advice before making any investment decisions.
dYdX Founder Advises Crypto Industry to Abandon US Customers, Deeming Market Effort Unrewarding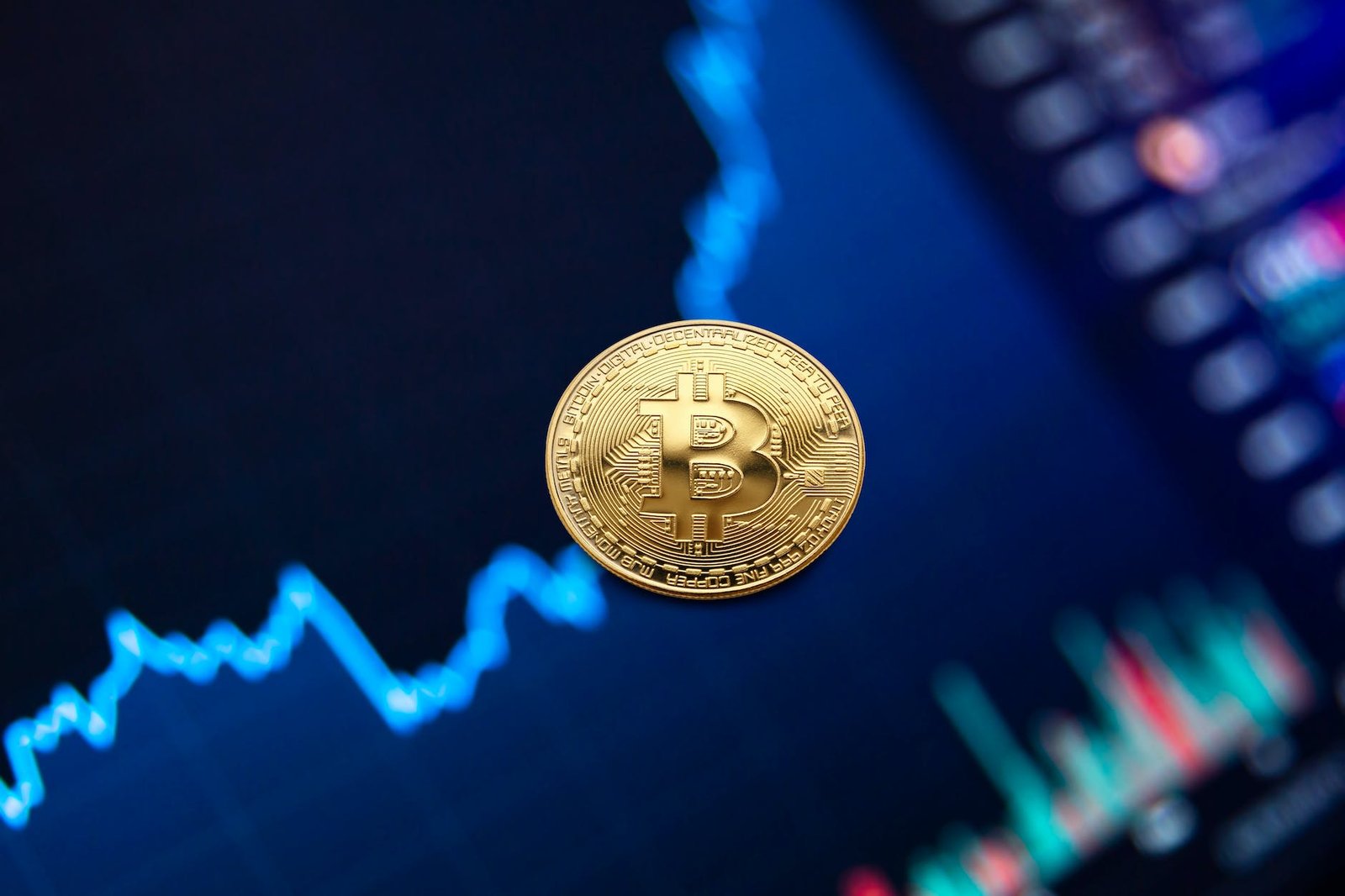 The founder of the decentralized exchange, dYdX, asserts that individuals involved in cryptocurrency development should direct their efforts toward international markets beyond the United States for the upcoming five to ten years.
Antonio Juliano conveys to his audience of 49,400 on the social media platform X that the prevailing regulatory uncertainty within the United States does not merit the associated challenges or concessions.
Juliano contends that it would be more prudent for cryptocurrency developers to establish their products in alternative countries and subsequently re-enter the United States from a position of strength.
"Cryptocurrency developers would be well-advised to temporarily discontinue catering to the US market and instead seek re-entry in a span of 5-10 years. The complications and compromises involved do not warrant the endeavor. Moreover, a substantial portion of the market exists overseas. It is recommended to innovate in those regions, ascertain product-market fit, and then return with greater bargaining power…
The paramount objective shared among all stakeholders is to secure a significantly more potent product-market fit for cryptocurrency. The pursuit of a robust product-market fit does not necessitate flawless distribution. A multitude of substantial overseas markets present avenues for experimentation."
Juliano articulates that advocating for more amiable cryptocurrency regulations demands time, although the process could be expedited if developers manage to introduce products that elicit consumer demand.
"However, this perspective does not undermine the importance of efforts to influence US cryptocurrency policy. On the contrary, such endeavors are absolutely vital. Given the protracted timeframe required (in anticipation of re-entry), and considering that much of the world takes cues from the United States, it becomes evident that our progress in shaping policies hinges upon achieving global-scale product usage."
The dYdX founder proceeds to emphasize that, with time, American citizens will come to realize that cryptocurrency is inherently aligned with US values and principles.
"The tenets of cryptocurrency closely align with American values. What concept could be more quintessentially American and reflective of capitalist ideals than a financial system conceived for the people, driven by the people, and answerable to the people? This, indeed, constitutes the very essence of our endeavor."
Read Also: Bloomberg Analyst Mike McGlone Predicts Bitcoin Vulnerability in Economic Downturn
Disclaimer: The information provided in this article is for informational purposes only and should not be construed as financial or investment advice. Cryptocurrency investments are subject to market risks, and individuals should seek professional advice before making any investment decisions.