DeSo is Elon Musk and Jack Dorsey's Answer for Decentralized Social Blockchain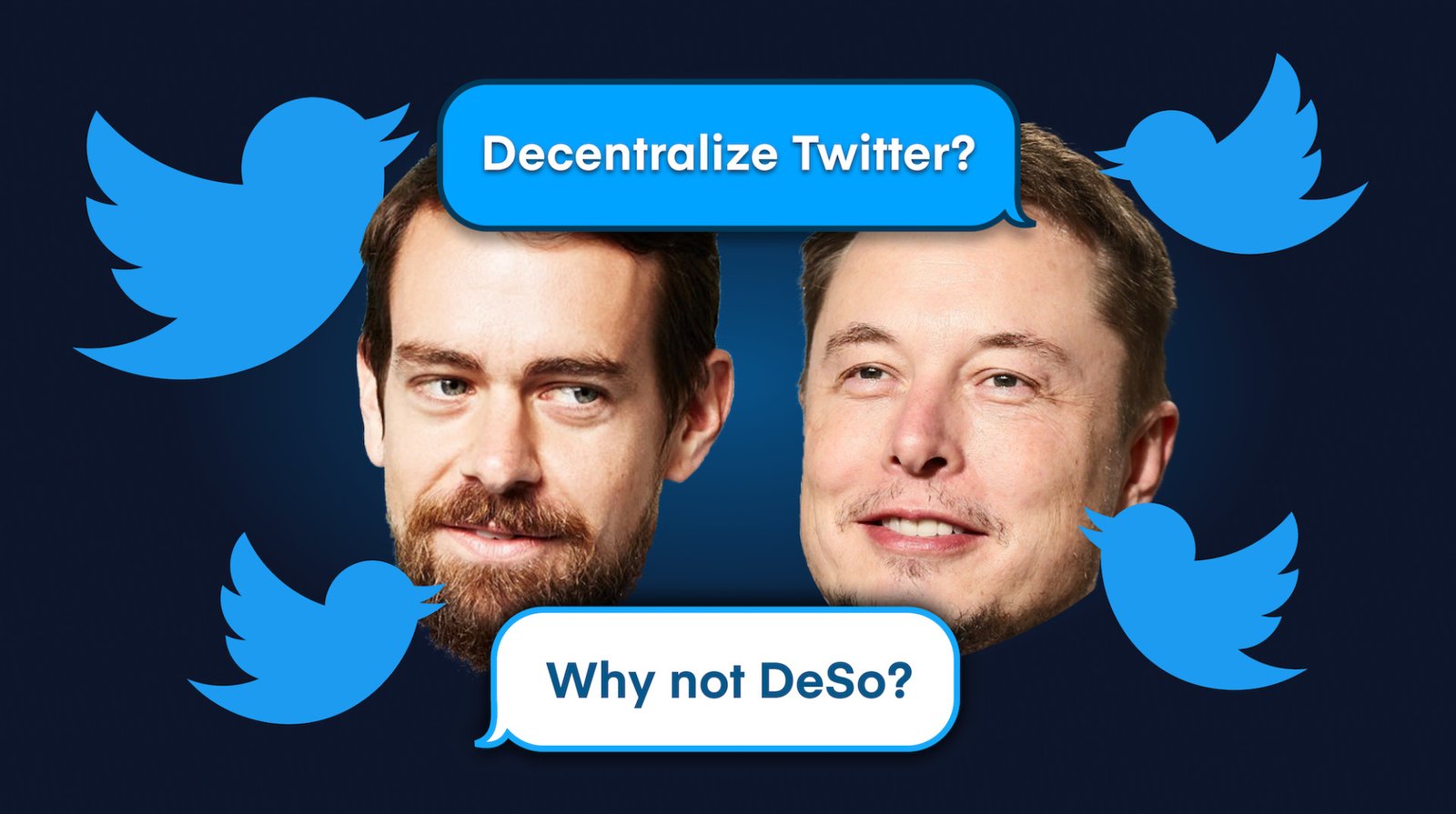 Los Angeles, CA, 3rd October, 2022, Chainwire
Takeaways:
Jack Dorsey and Elon Musk's Messages call for a decentralized social media blockchain: DeSo could be the answer.
Sam Bankman-Fried, Founder of FTX crypto exchange, also had a conversation about buying Twitter or creating a blockchain-based social network
The DeSo Foundation just released its roadmap to decentralize social media
The DeSo Foundation announces the release of their ambitious roadmap to decentralize social media and build The Social Layer of Web3.
Milestones on the roadmap will be executed over the next 2 quarters to solve the major problem with social media today.
"Most people don't realize that social media is more centralized than the financial system was when Bitcoin was invented. Only a handful of companies currently control what we see and do online. We can solve this problem by decentralizing social media and storing all content on a blockchain." said Nader Al-Naji, the founder of DeSo.
The roadmap release comes as new messages emerge between Elon Musk and Jack Dorsey, showing his idea for a blockchain-based social media protocol that does payments and short text messages.
The two billionaire entrepreneurs discussed how Twitter would be better off as an open-source protocol funded by a foundation instead of a company. Dorsey expressed regret over making Twitter a company calling it an "original sin."
The foundation's role in an open-source blockchain-based social network would be to finance and advance its development.
Elon Musk called it a "super interesting idea" and offered to help. However, once Dorsey failed in his attempt to get Musk on the Twitter board, he eventually left the company.
Additionally, there was a conversation between Elon Musk and Sam Bankman-Fried, founder of FTX, about making a blockchain Twitter or buying Twitter outright.
However, this may not be necessary considering the DeSo foundations roadmap and the apps emerging from its ecosystem.
DeSo released the first milestone on their roadmap with their MetaMask integration, which went live last week. It allows millions of Ethereum users to log in to DeSo with one click. They also plan to add more cross-chain communication bridges between ecosystems, including Solanas Phantom wallet. Other potential integrations include Cardano and NEAR.
A move from Proof-of-Work to "Infinite Proof-of-Stake" is also in the works. Like Ethereum's switch to Proof-of-Stake, DeSo Proof-of-Stake will reduce consumption and become more energy efficient.
A hackathon at a major Ivy League Institution where students can compete to build the next great decentralized social network is also in the works. 
The above is expected to be completed by Q4, along with a critical COO hire to help scale business and marketing operations. 
Many experts expect decentralized social media to be the next huge market opportunity, which top crypto research firms have assessed. DeSo ranked first in Messari's seven other crypto trends analysis due to the overall addressable market.
In the next decade, social media is predicted to attract 6 billion users and be worth trillions. A blockchain-based social network would highly appeal to the 50 million creators in today's economy who are always looking for new platforms; the creator economy is currently valued at $100 billion.
DeSo has several social media apps emerging from its ecosystem that appeal directly to the creator economy, including a blockchain-based Twitter app where people can monetize with diamonds. 
About Deso Foundation 
DeSo is a new layer-1 blockchain built from the ground up to decentralize social media and scale storage-heavy applications to billions of users. They raised $200 million and are backed by Sequoia, Andreessen Horowitz, Coinbase Ventures, Social Capital, Polychain Capital, Winkelvoss Capital, Pantera, and others.
$DESO, the native currency of the DeSo blockchain, is listed on Coinbase.
Check out the full roadmap and claim your username on deso.com.
Contact
Disclaimer: The information provided in this article is for informational purposes only and should not be construed as financial or investment advice. Cryptocurrency investments are subject to market risks, and individuals should seek professional advice before making any investment decisions.
Mining Contracts From $10: How To Invest And Earn Passive Income With Mining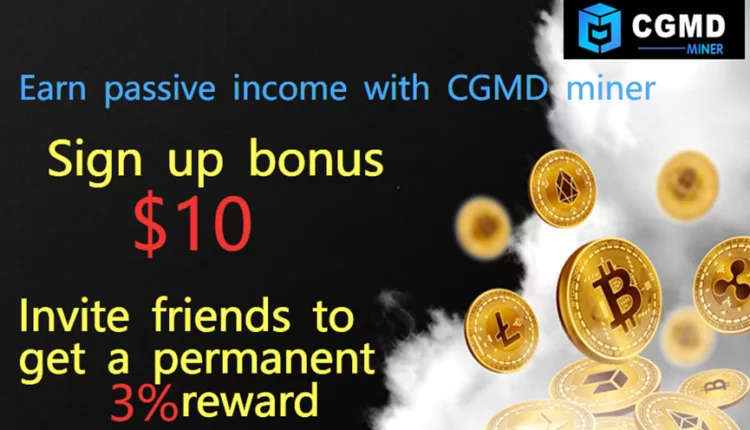 As more players enter the cryptocurrency market, mining becomes more complex and requires more computing power. As a result, many people who previously used their own equipment for cryptocurrency mining now find it unsustainable: high electricity bills and wear and tear on the equipment. Therefore, cloud mining is becoming an increasingly attractive option.
In the partner material, we go into more detail about its features and how it will help increase passive income.
What is cloud mining
Cloud mining is a mechanism that uses leased cloud computing power to mine cryptocurrencies such as Bitcoin. Hardware setup and startup, no software installation required.
Cloud mining companies make mining even more affordable by allowing you to open an account and participate in cryptocurrency mining remotely at rock-bottom prices. Since mining takes place in the cloud, there are fewer issues with equipment maintenance or direct electricity costs.
How to start cloud mining
Here are the basic steps you need to take before getting started.
Step 1: Choose a Cloud Mining Provider
CGMD Miner is a popular and powerful cryptocurrency mining platform and an excellent resource for passive income. CGMD Miner is a free Bitcoin mining program that allows you to passively earn Bitcoins without any strings attached, regardless of technical knowledge or financial resources. Once $12 worth of Bitcoins are mined, they can be transferred to your account and traded. Any profits are yours and you can withdraw them to your personal wallet.
Platform advantages:
Get $10 immediately after registration;
High levels of profitability and daily payout;
No additional services or administrative fees required;
Other currencies can be generated;
The company's Partner Program allows you to invite friends and earn up to $3,000 in referral bonuses;
McAfee security? Cloudflare® security protection;
24/7 technical support.
Step 2. Register an account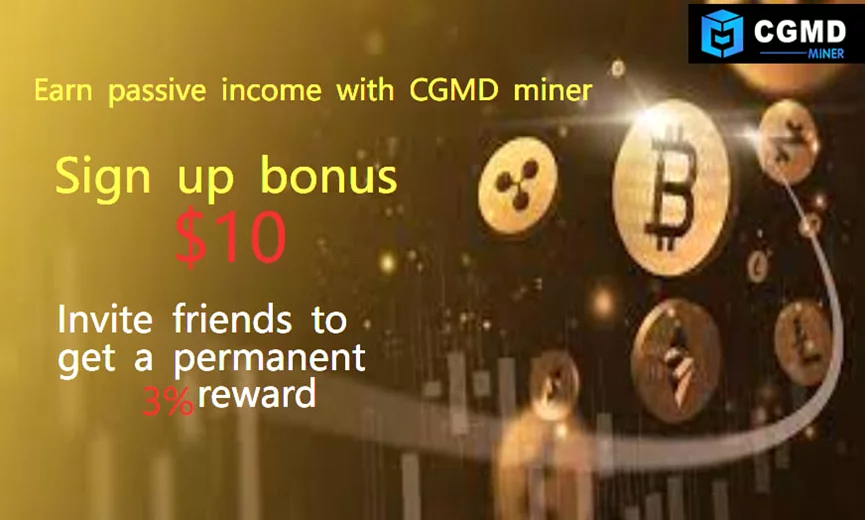 Go to the provider of your choice and sign up to create a new account.
CGMD Miner offers a simple registration process: all you need to do is enter your email address. After signing up, you can start mining Bitcoin immediately.
Step 3. Purchase a Mining Contract
Miner CGMD offers a variety of mining contract options: packages ranging from US$100 to US$5,000, each package has its own return on investment and a certain contract validity period. Right now:
The day after the contract is purchased, the revenue starts flowing in. When $100 is reached, the money can be withdrawn to a crypto wallet or continue to purchase other contracts.
Step 4: Earn passive income
Cloud mining is a great way to increase your passive income. Cryptocurrency capital can be grown via "autopilot" mode with minimal time outlay – less than any type of active trading. Passive income is the goal of every investor and trader, and with CGMD miners, achieving it is easier than ever.
CGMD Partner Program
Miner CGMD also offers an affiliate program, a platform that allows you to earn money by recommending the site to others. You can make money even without investing. A fixed one-time bonus of up to $3,000 will be charged for inviting positive referrals.
For more information about CGMD mining machines, please visit the official website https://365miner.com/
Read Also: OKX Achieves SOC 2 Type II Certification, Demonstrating its Industry-Leading User Safety, Security and Compliance Standards
Disclaimer: The information provided in this article is for informational purposes only and should not be construed as financial or investment advice. Cryptocurrency investments are subject to market risks, and individuals should seek professional advice before making any investment decisions.