DeSo Blockchain Eclipses 65 Million Transactions as Big Names Eye a 'DeSo Summer'
Denver, Colorado, 29th March, 2022, Chainwire
DeSo Blockchain announces they have surpassed 65 Million transactions on their network. At the time of this writing, the DESO coin (which is already listed on Coinbase) was up +80% on the news according to CoinGecko. This milestone comes at a time when one of the most influential individuals on the planet is tweeting about decentralizing social media.
Elon Musk recently ran a Twitter poll asking if Twitter's algorithm should be open source. 82.7% of the 1 million participants responded with 'yes'. A quick click into Elon's replies saw people urging him to build his own solution to address this problem. However, that may not be necessary with the announcements that DeSo is making this week. 
On top of 65 Million transactions across 1.5 Million user accounts, DeSo is also announcing an exciting upcoming update to their consensus model from Proof of Work to Proof of Stake, as well as a new platform for launching DAOs called DAODAO.  
"With these new updates, we move closer to a world in which social media is not controlled by three centralized companies, but instead, is owned by the users and creators of the network," said Nader Al-Naji, the Founder of DeSo.
For those who are unfamiliar, DeSo is a new layer-1 blockchain built to scale decentralized social applications to billions of users. People can build social apps on DeSo in the same way they build financial apps on Ethereum.
Unlike other recent Twitter alternatives, such as Truth Social or Parler, DeSo addresses the core underlying issue, which is the centralization of data under big tech companies.
"The first thing people need to realize is that social graphs and content should be stored on blockchains. The second is that in order to do this at scale, dedicated blockchains are needed," said Alex Valaitis, Head of Strategy and Operations at DeSo.
Similar to the 'DeFi summer' of 2020, which kickstarted a new wave of interest in crypto, many experts are wondering whether we may be headed towards a 'DeSo summer' in 2022. Whether or not DeSo will emerge the winner remains to be seen. But what is clear is that the opportunity is massive and some big names are taking notice.
Check out one of DeSo's Twitter alternatives over at Diamondapp.com or learn more about their vision at Deso.org. 
Contacts
Disclaimer: The information provided in this article is for informational purposes only and should not be construed as financial or investment advice. Cryptocurrency investments are subject to market risks, and individuals should seek professional advice before making any investment decisions.
Mining Contracts From $10: How To Invest And Earn Passive Income With Mining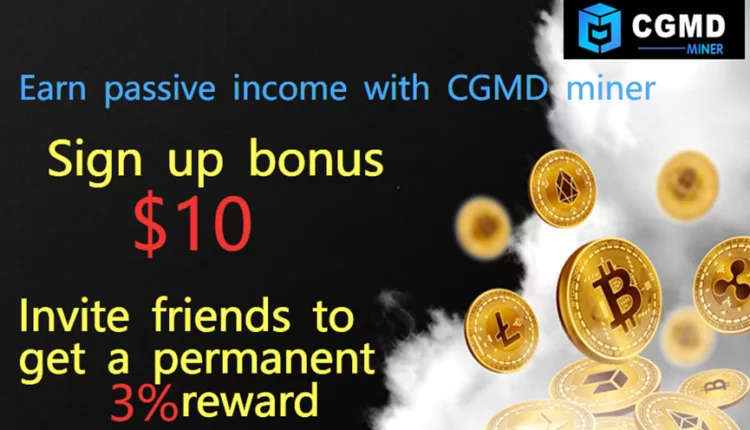 As more players enter the cryptocurrency market, mining becomes more complex and requires more computing power. As a result, many people who previously used their own equipment for cryptocurrency mining now find it unsustainable: high electricity bills and wear and tear on the equipment. Therefore, cloud mining is becoming an increasingly attractive option.
In the partner material, we go into more detail about its features and how it will help increase passive income.
What is cloud mining
Cloud mining is a mechanism that uses leased cloud computing power to mine cryptocurrencies such as Bitcoin. Hardware setup and startup, no software installation required.
Cloud mining companies make mining even more affordable by allowing you to open an account and participate in cryptocurrency mining remotely at rock-bottom prices. Since mining takes place in the cloud, there are fewer issues with equipment maintenance or direct electricity costs.
How to start cloud mining
Here are the basic steps you need to take before getting started.
Step 1: Choose a Cloud Mining Provider
CGMD Miner is a popular and powerful cryptocurrency mining platform and an excellent resource for passive income. CGMD Miner is a free Bitcoin mining program that allows you to passively earn Bitcoins without any strings attached, regardless of technical knowledge or financial resources. Once $12 worth of Bitcoins are mined, they can be transferred to your account and traded. Any profits are yours and you can withdraw them to your personal wallet.
Platform advantages:
Get $10 immediately after registration;
High levels of profitability and daily payout;
No additional services or administrative fees required;
Other currencies can be generated;
The company's Partner Program allows you to invite friends and earn up to $3,000 in referral bonuses;
McAfee security? Cloudflare® security protection;
24/7 technical support.
Step 2. Register an account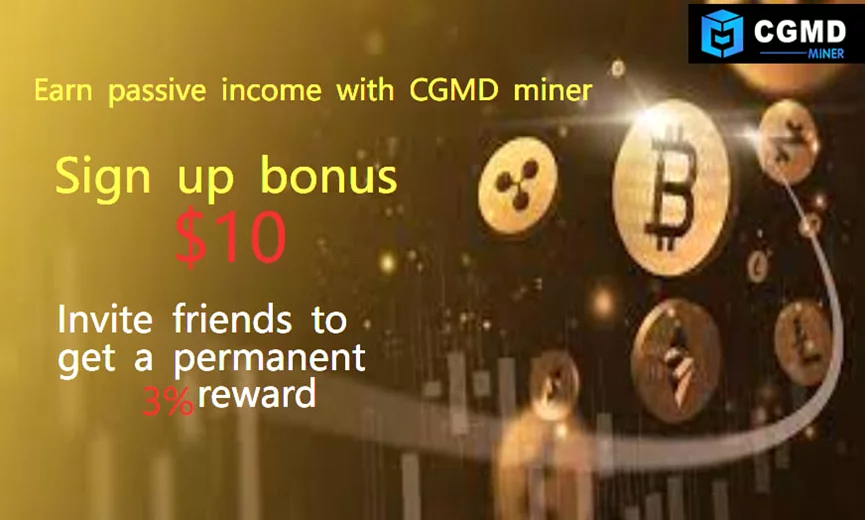 Go to the provider of your choice and sign up to create a new account.
CGMD Miner offers a simple registration process: all you need to do is enter your email address. After signing up, you can start mining Bitcoin immediately.
Step 3. Purchase a Mining Contract
Miner CGMD offers a variety of mining contract options: packages ranging from US$100 to US$5,000, each package has its own return on investment and a certain contract validity period. Right now:
The day after the contract is purchased, the revenue starts flowing in. When $100 is reached, the money can be withdrawn to a crypto wallet or continue to purchase other contracts.
Step 4: Earn passive income
Cloud mining is a great way to increase your passive income. Cryptocurrency capital can be grown via "autopilot" mode with minimal time outlay – less than any type of active trading. Passive income is the goal of every investor and trader, and with CGMD miners, achieving it is easier than ever.
CGMD Partner Program
Miner CGMD also offers an affiliate program, a platform that allows you to earn money by recommending the site to others. You can make money even without investing. A fixed one-time bonus of up to $3,000 will be charged for inviting positive referrals.
For more information about CGMD mining machines, please visit the official website https://365miner.com/
Read Also: OKX Achieves SOC 2 Type II Certification, Demonstrating its Industry-Leading User Safety, Security and Compliance Standards
Disclaimer: The information provided in this article is for informational purposes only and should not be construed as financial or investment advice. Cryptocurrency investments are subject to market risks, and individuals should seek professional advice before making any investment decisions.