Coin Race: Top Winners/Losers of February; Is Crypto Spring Coming?
[ad_1]

March is here, spring is upon us, and the situation in the crypto market is also becoming brighter compared to what it had been during the winter months.
As always when we enter a new month, we take a look in the rearview mirror to see how the past month had gone. And compared to January, February was a very strong month for the crypto market, with many large-capitalization cryptoassets seeing double-digit percentage gains for the month.
Top 10 coins in February
The top 10 coins by market capitalization saw generally good performance in February, with all coins except Cardano's native token ADA rising in price.
Bitcoin (BTC), on its end, rose by 15.13% for the month to a price of USD 43,529, while the second-largest crypto, ethereum (ETH) rose by 14.85% to USD 2,946. The gains for both coins last month marked a break up above a previous downtrend, indicating that a more bullish period could be ahead for the two largest cryptocurrencies.
The strongest from the 10, however, was terra (LUNA), which rose by more than 72% during the month of February. Following the gains, LUNA is now within relatively close distance from its all-time high, right around the USD 100 mark.
The sole loser, ADA, fell by 8.39% for the month. Following the declines in February, ADA is now down by close to 70% from its all-time high of USD 3.1 from September 3, 2021. ETH, by comparison, is down by about 40% from its all-time high seen in November last year.
Best from the top 50 in February
Looking now at the 50 largest coins by market capitalization, we can see that the majors such as BTC and ETH did perform relatively well compared to smaller altcoins in February, coming in as the 9th and 10th best performers.
Coming in as the top performer among the 50 largest coins was UNUS SED LEO (LEO), the exchange token issued by Bitfinex. The coin rose more than 74% for the month after news emerged that the hackers behind the 2016 attack on Bitfinex had been arrested.
Coming in next was LUNA, which was also the strongest from the top 10, followed by XRP and Avalanche's native token AVAX, which rose by 25.9% and 24.7%, respectively.
Worst from the top 50 in February
Moving now to look at the worst performers from the top 50 coins by market capitalization, we clearly see how strong the month of February really was, with not a single coin among the first 10 losing more than 15% for the month.
Most notable from this group of coins was the metaverse-related token SAND, which is used in the virtual world known as The Sandbox. The token dropped 14.45% for the month, after a long period in which metaverse-related digital assets received attention.
Among other major losers over the past month, OKX's exchange token OKB stands out with a drop of 14%. The coin was followed by algorand (ALGO), fantom (FTM), and near protocol (NEAR), which dropped by 12.8%, 12%, and 11.2%, respectively.
The original meme coin dogecoin (DOGE) and the second-layer Ethereum solution polygon (MATIC) dropped the least in this group, falling by 6.75% and 6.14%, respectively.
Winners & losers from the top 100
Broadening our scope further to look at the 100 most valuable coins by market capitalization, we see many of the same coins as on the top 50 list appearing again, although there are also some newcomers.
Coming on top among the 100 largest coins was anchor protocol (ANC) with a massive gain of nearly 147% for the month. The strong monthly gains come as a result of the newly issued coin reaching an all-time low right around the beginning of February, from which it has now strongly recovered. The coin was followed by LEO and LUNA.
At the other end of the spectrum, ECOMI (OMI), convex finance (CVX), and kusama (KSM) saw the weakest performances among the 100 largest coins, dropping by 39.1%, 26.5%, and 22.8%, respectively.
____
Learn more:
– Bitcoin Rises Above USD 41,000 for the First Time in Almost Two Weeks
– Traditional Markets, Crypto Trim Losses, Moscow Exchange Won't Open Today as Kyiv and Moscow Start Talks
– As Inflation Is Here to Stay, Bitcoin, Ethereum, and Gold Investors Will Win, But Brace for Volatility – BitMEX
– Bitcoin Shows Surprising Resilience Amid Russia Aggression-Provoked Selloff
– Despite Recovery, Bitcoin and Cryptos Have More Room to Fall, Say Analysts, Pointing at a Buy Signal
– Regional Interest in Bitcoin Sees an Uptick as Russia Invades Ukraine
– Ukrainians Paying Tether Premiums as Some Desperate Citizens Ditch Fiat for Crypto
 
[ad_2]

Read Full Story
Disclaimer: The information provided in this article is for informational purposes only and should not be construed as financial or investment advice. Cryptocurrency investments are subject to market risks, and individuals should seek professional advice before making any investment decisions.
dYdX Founder Advises Crypto Industry to Abandon US Customers, Deeming Market Effort Unrewarding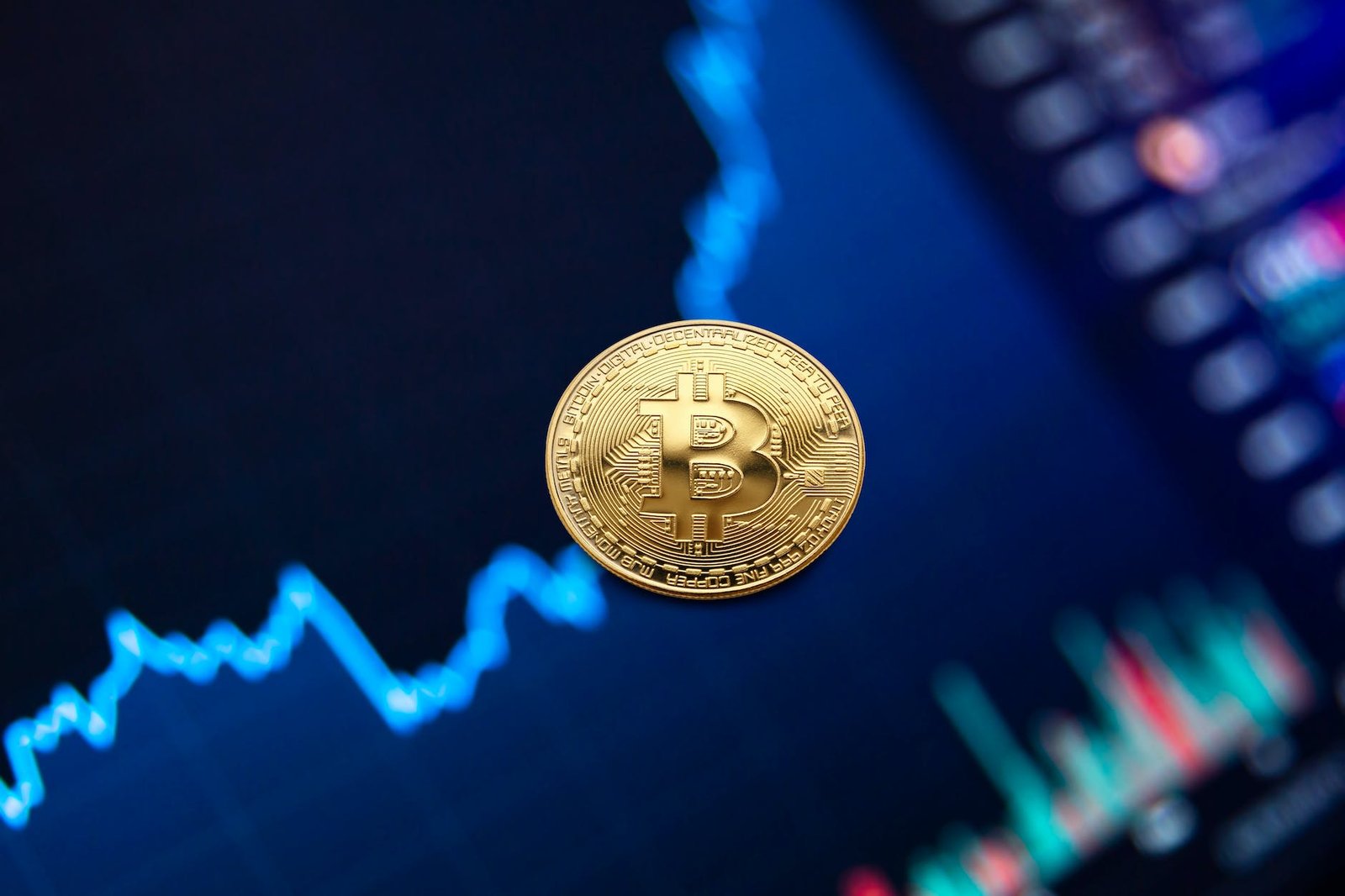 The founder of the decentralized exchange, dYdX, asserts that individuals involved in cryptocurrency development should direct their efforts toward international markets beyond the United States for the upcoming five to ten years.
Antonio Juliano conveys to his audience of 49,400 on the social media platform X that the prevailing regulatory uncertainty within the United States does not merit the associated challenges or concessions.
Juliano contends that it would be more prudent for cryptocurrency developers to establish their products in alternative countries and subsequently re-enter the United States from a position of strength.
"Cryptocurrency developers would be well-advised to temporarily discontinue catering to the US market and instead seek re-entry in a span of 5-10 years. The complications and compromises involved do not warrant the endeavor. Moreover, a substantial portion of the market exists overseas. It is recommended to innovate in those regions, ascertain product-market fit, and then return with greater bargaining power…
The paramount objective shared among all stakeholders is to secure a significantly more potent product-market fit for cryptocurrency. The pursuit of a robust product-market fit does not necessitate flawless distribution. A multitude of substantial overseas markets present avenues for experimentation."
Juliano articulates that advocating for more amiable cryptocurrency regulations demands time, although the process could be expedited if developers manage to introduce products that elicit consumer demand.
"However, this perspective does not undermine the importance of efforts to influence US cryptocurrency policy. On the contrary, such endeavors are absolutely vital. Given the protracted timeframe required (in anticipation of re-entry), and considering that much of the world takes cues from the United States, it becomes evident that our progress in shaping policies hinges upon achieving global-scale product usage."
The dYdX founder proceeds to emphasize that, with time, American citizens will come to realize that cryptocurrency is inherently aligned with US values and principles.
"The tenets of cryptocurrency closely align with American values. What concept could be more quintessentially American and reflective of capitalist ideals than a financial system conceived for the people, driven by the people, and answerable to the people? This, indeed, constitutes the very essence of our endeavor."
Read Also: Bloomberg Analyst Mike McGlone Predicts Bitcoin Vulnerability in Economic Downturn
Disclaimer: The information provided in this article is for informational purposes only and should not be construed as financial or investment advice. Cryptocurrency investments are subject to market risks, and individuals should seek professional advice before making any investment decisions.