CeDeFi project ChangeX fills ICO quota two months ahead of schedule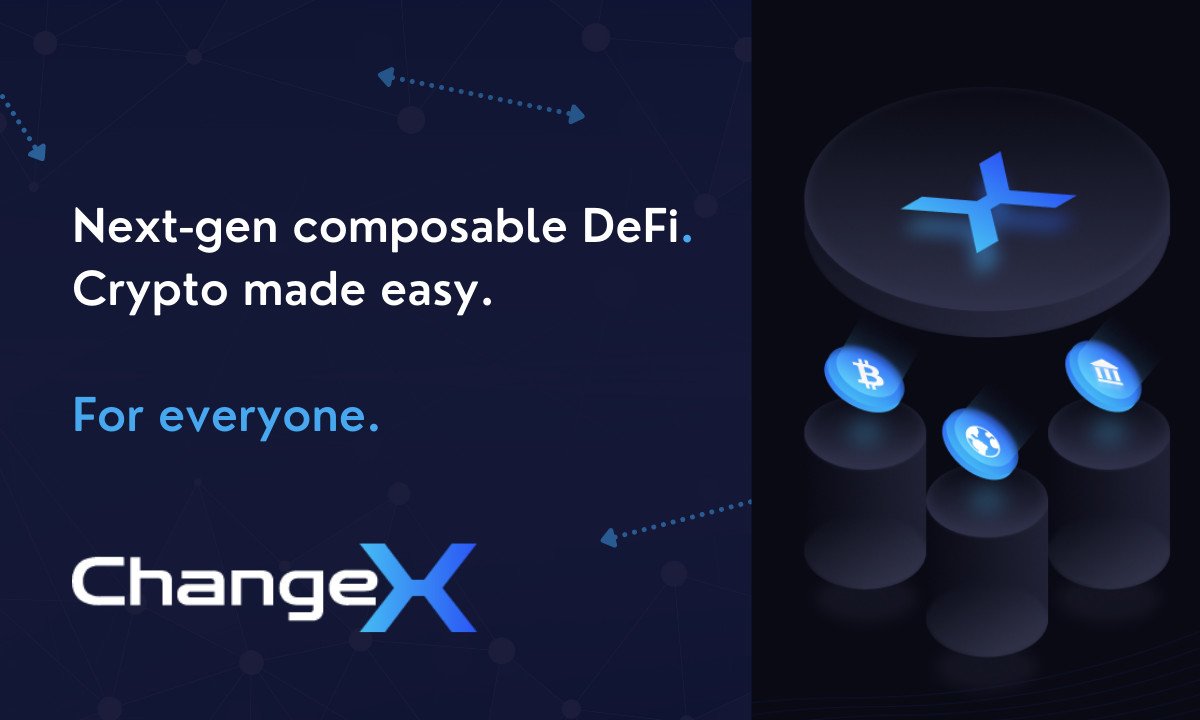 Sofia, Bulgaria, 31st March, 2022, Chainwire
Hybrid DeFi project ChangeX has reached its initial coin offering (ICO) hard cap quota in only 25 days – two months ahead of schedule. The public sale of the CHANGE token, offered at a fixed price of $0.016, now enters into oversubscription territory, with the ICO still open to all existing investors and newcomers until 31 May.
The ICO of the CHANGE token, which started on 28 February, was carried out on ChangeX's proprietary launch platform. The hard cap quota of $2.4M was filled in exactly 25 days due to the project's significant potential and the strong interest from ChangeX's community of retail investors. A separate batch of 50M CHANGE tokens is reserved for institutional investors and venture capital and will be put into circulation at a later phase.
"Meeting our ICO hard cap quota this early into the public sale puts us in a great position to streamline development and push our marketing efforts forward", said ChangeX CEO Nick Iliev. "The ChangeX community and how quickly we got to where we are today shows that we have a very special product on our hands and investors recognize the opportunities. The project enters an exciting new phase now, and we should have a working MVP for the ChangeX platform in the next two months", he added.
The CHANGE token is the utility and governance token of the ChangeX app – a CeDeFi ecosystem, which will merge DeFi, crypto, and banking under one roof, offering easy entry into the world of decentralized finance. At its center lies the ChangeX non-custodial wallet, which will embody true composability by introducing all tools needed to navigate the DeFi space. The wallet comes with a personal IBAN and SEPA integration, a Crypto Visa card, cross-chain functionality, and various DeFi tools, including first-ever Leveraged Staking. 
The CHANGE token is based on an HRC20 token (HydraChain) and is deflationary in nature. The token will act as a bridge between the end-user and the blockchains by facilitating cross-chain operations in the app. It will also create synergy between stablecoin lending and staking, where one will empower the other, and vice versa. CHANGE tokens will be airdropped to holders as rewards for staking PoS assets in the app, with APR of 65-80% and higher, and access to these DeFi tools will be available with very few clicks.
"With ChangeX, we want to open the door to DeFi and crypto for everyone. The space is still very inaccessible, DeFi can do so much more", added Mr. Iliev. "With ChangeX, users will be able to generate passive income like never before, and they will no longer have to switch apps – everything they need: their bank account, a hybrid CEX/DEX, and a wallet – will be available right there."
The public sale of the CHANGE token continues until 31 May on the ChangeX website with a fixed price of $0.016.
ChangeX's Team
ChangeX founders Nick Iliev and Gary Guerassimov have a rich history of developing successful fintech solutions, among them xChange.bg – Bulgaria's leading crypto exchange. HydraChain and LockTrip co-founders Nikola Alexandrov and Hristo Tenchev are also on board, bringing seven years of blockchain experience to the project. The project's CTO Martin Kuvandzhiev is one of the core developers at Bitcoin Gold – a hard fork of the source Bitcoin code, which brought decentralization back to retail traders and made mining via common GPUs possible again. 
About ChangeX  
ChangeX aims to become a one-stop shop for trading, staking, DeFi lending, and fiat-to-crypto trading, allowing inexperienced users to benefit from a safe, easy-to-use, and mobile-friendly experience while storing, preserving, and growing their wealth on their mobile device. ChangeX has experience in developing working blockchain-based solutions, and the team behind is well-versed in all things crypto and fintech.
Read on Medium. 
Follow on Twitter.
Join the conversation on Telegram.
Contacts
Marketing & Communications Manager
Dimitar Rahtaliev
ChangeX
Disclaimer: The information provided in this article is for informational purposes only and should not be construed as financial or investment advice. Cryptocurrency investments are subject to market risks, and individuals should seek professional advice before making any investment decisions.
Web3 Builders Look to Alternate Growth Model with BNB Chain as Bear Market Funding Drops by 84%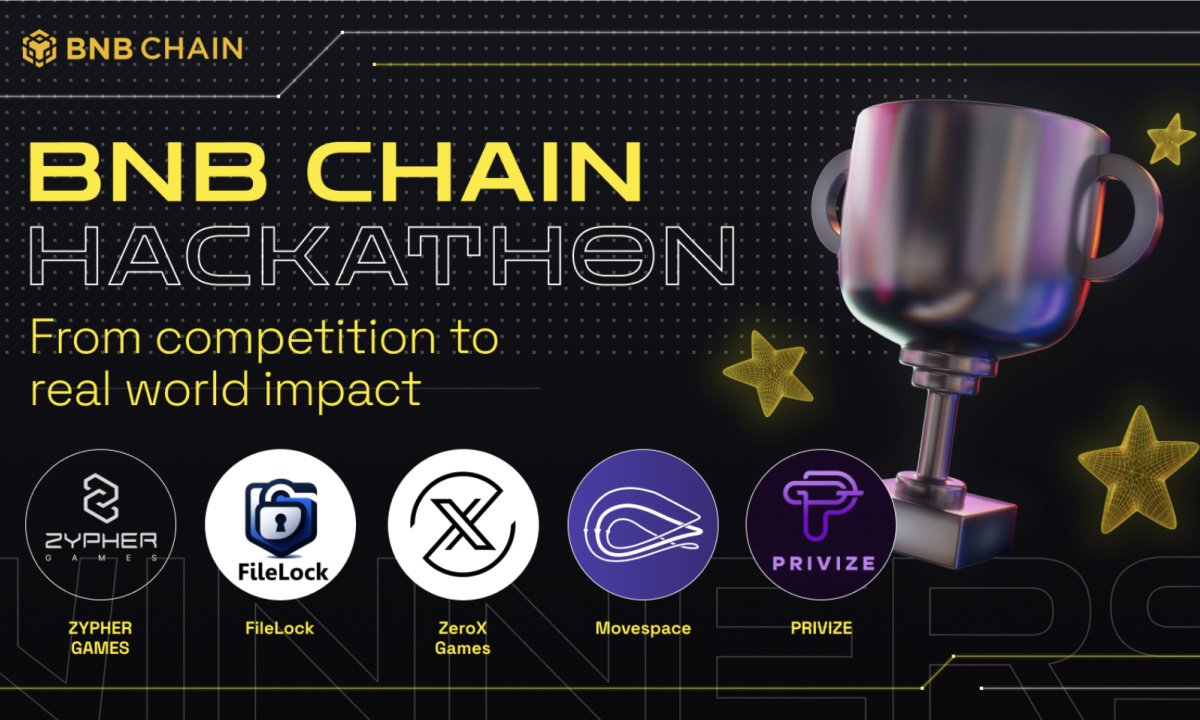 DUBAI, UAE, November 23rd, 2023, Chainwire
BNB Chain, the community-driven blockchain ecosystem that includes the world's largest smart contract blockchain, is highlighting the compelling growth stories of the projects that emerge from its project development program, starting with its hackathons. This comes in the wake of BNB Chain's Istanbul Hackathon, which saw the emergence of a number of strong projects.
The focus of the bear market is building quality Web3 projects – this is a time for developers to concentrate on identifying what real use cases need solving. However, quarterly funding for Web3 startups has dropped by approximately 84% this year. Against this backdrop, thousands of founders have looked to alternate ways to develop their projects to the point of launch readiness.
By providing constant guidance, in addition to routinely incentivising innovation with its global hackathons, BNB Chain mentors these projects through the various stages of their development journeys as they strive to realize the immense potential of Web3. 
Below are the steps that projects can expect to partner with BNB Chain on as they work to realize their vision:
Ideate and develop a killer idea at a BNB Chain hackathon
Win a reward at the hackathon that allows for initial development
Develop further with constant guidance from BNB Chain
Get introduced to incubators who can supercharge your project
Launch your project on-chain 
BNB Chain Hackathon winners also receive referral codes to apply to the Most Valuable Builder (MVB) to potentially increase their funding. The program – run by BNB Chain and Binance Labs – helps projects develop and grow through mentorship, funding and network support*.
BNB Chain's recent Istanbul Hackathon saw a number of exciting projects start on this journey, with a number of the winners sharing how they plan to utilize their winnings to advance their projects. 
MoveSpace, an on-chain data labeling and marketplace powered by a vector database, is addressing the data transparency issue in AI training to incentivise human interactions with data with BNB Greenfield. Using the funds they won at the BNB Chain Hackathon, they are further refining their concept – making data tradable as a regular commodity or asset – to make data ownership meaningful, setting them up for success at their first round of fundraising.
Another winning project exemplifying the practical applications of blockchain technology is ZeroX, a Web3 Gaming platform with a core mission of onboarding users to Web3 through gaming. Offering SDK and API services for traditional game development, they are lowering the barriers for traditional game developers and gamers to enter Web3. They will allocate the funds they won at the Istanbul hackathon to accelerate their growth and incorporate BNB Greenfield into their product, putting them in a leading position for their first funding round and upcoming public product launch. 
Learn more about all of the winning projects, their experiences of BNB Chain Hackathon Istanbul and how it is accelerating their growth here.
Tomasz Wojewoda, Head of Business Development at BNB Chain, said: "The quality of the projects that emerged from the BNB Chain Istanbul Hackathon was truly remarkable. It has been great to see their Web3 spirit on full display and to see how they are leveraging opBNB and BNB Greenfield to accelerate their development. Myself and the BNB Chain team look forward to being by the developers' sides and providing guidance as they continue to build towards realizing their vision."
*Disclaimer: There is no guarantee that projects will be accepted to the MVB program.  
About BNB Chain
BNB Chain is a community-driven ecosystem with multiple decentralized blockchains, powered by BNB. It consists of BNB Beacon Chain, its staking and governance layer, BNB Smart Chain (BSC), which is EVM compatible and facilitates a multi-chain ecosystem with its Layer-2 solutions including opBNB, and BNB Greenfield, its decentralized data storage network. 
The BNB Chain ecosystem has the world's largest smart contract blockchain (BSC) by daily active users and has processed 3 billion transactions to date from 232 Million unique addresses. This makes it the largest layer 1 blockchain globally and brings developers massive user access with ultra-low gas fees, higher transactions per second and has experienced zero crashes since its inception. The ecosystem has more than 1,500 estimated active dApps at any given time across multiple categories such as DeFi, Metaverse, Blockchain Gaming, SocialFi, NFT, Infrastructure, and more. There are numerous programs available to support the Web3 ecosystem including the Gas Grant, Builder Grant, Kickstart, Most Valuable Builder (MVB) and AvengerDAO.
Contact
Jack S
[email protected]

Read Also: BNB Chain Sees 1-year Transaction High; Demonstrates Network Reliability After BSC Surge
Disclaimer: The information provided in this article is for informational purposes only and should not be construed as financial or investment advice. Cryptocurrency investments are subject to market risks, and individuals should seek professional advice before making any investment decisions.