Bitcoin Soars Over $25K and MEXC (MX) Hits Intra-Year High
Singapore, Singapore, 22nd February, 2023, Chainwire
With Bitcoin surging to reach a new 2023 high, MX has been the top performer in exchange tokens, with a 7-day growth of 32%.
Bitcoin's price rising over $25,000 has sparked a frenzy of activity in the cryptocurrency market. With investors flocking to take advantage of the price gains, the trading volume for top exchanges has significantly increased.
As one of the leading exchanges, MEXC announced that its futures business made a significant breakthrough,  with an average daily trading volume growth of 1200%. 
KEY FACTS
BTC was recently trading at about $25,247, rising 16.61% in 7 days.  Bitcoin last traded over $25,000 in June 2022.
In the last two months, MEXC Coin (MX) has surged upwards, racking up an 81.82% increase and reaching a 7-month high of $1.44 on Feb. 16.
MX is currently trading at $1.21 with a 24-hour trading volume of $2,954,282.
WHAT IS PUSHING THE MX RALLY?
As of September 2022, MEXC has exceeded 10 million users, and the platform's cryptocurrency liquidity has already ranked first in the world. MEXC's deep liquidity works to support the MX token, providing investor confidence that positions can be entered and exited without deeply impacting the market price.
MEXC's commitment to "User First, MEXC's changing for you" has earned it recognition as one of the Top 10 Most Popular Cryptocurrency Services by Cloudflare. The ranking is widely considered the definitive report card on corporate influence worldwide, and also boosted the market recognition of MEXC and led to a surge in the price of MX.
The MEXC Launchpad presents an exciting opportunity for holders of MX to receive airdrops during initial listings. Recently, the platform introduced its latest Launchpad Project, DeHeroGame, which is a pioneer in GameFi 2.0 and utilizes NFT TCG technology. This launch has sparked high demand for MX staking.
Statement
"We never stopped focusing on our customers throughout the general market's up and down," said Andrew Weiner, VP of MEXC. "an important part of backing our customers is giving them confidence when they trade, so we've reduced our trading fees to the lowest in the market."
MEXC has recently announced revised fees for trading on its platform. The new fee structure includes a 0% maker fee and a 0.03% taker fee for futures trades. The maker fee for spots is also 0%, with a taker fee of 0.1%.
On average, cryptocurrency trading platforms charge a fee rate between 0.02-0.06%. Following this rate adjustment, MEXC has become the platform with the lowest trading fees across the entire industry. Without a doubt, such competitive price rates are very attractive to most cryptocurrency users.
Contact
PR Lead
Antonio Wu
MEXC Global
[email protected]

Disclaimer: The information provided in this article is for informational purposes only and should not be construed as financial or investment advice. Cryptocurrency investments are subject to market risks, and individuals should seek professional advice before making any investment decisions.
Mining Contracts From $10: How To Invest And Earn Passive Income With Mining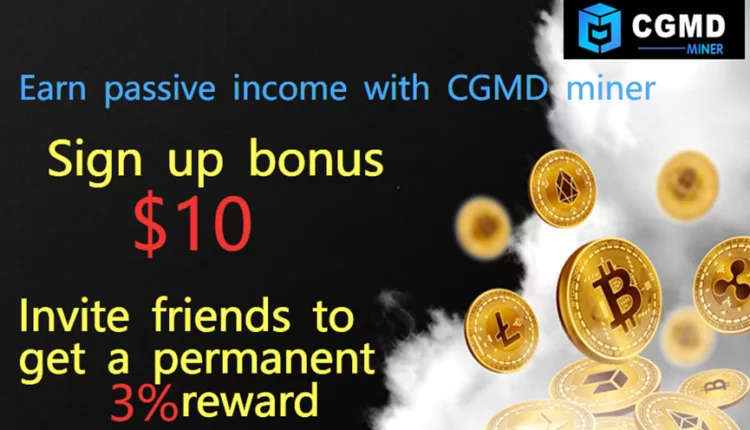 As more players enter the cryptocurrency market, mining becomes more complex and requires more computing power. As a result, many people who previously used their own equipment for cryptocurrency mining now find it unsustainable: high electricity bills and wear and tear on the equipment. Therefore, cloud mining is becoming an increasingly attractive option.
In the partner material, we go into more detail about its features and how it will help increase passive income.
What is cloud mining
Cloud mining is a mechanism that uses leased cloud computing power to mine cryptocurrencies such as Bitcoin. Hardware setup and startup, no software installation required.
Cloud mining companies make mining even more affordable by allowing you to open an account and participate in cryptocurrency mining remotely at rock-bottom prices. Since mining takes place in the cloud, there are fewer issues with equipment maintenance or direct electricity costs.
How to start cloud mining
Here are the basic steps you need to take before getting started.
Step 1: Choose a Cloud Mining Provider
CGMD Miner is a popular and powerful cryptocurrency mining platform and an excellent resource for passive income. CGMD Miner is a free Bitcoin mining program that allows you to passively earn Bitcoins without any strings attached, regardless of technical knowledge or financial resources. Once $12 worth of Bitcoins are mined, they can be transferred to your account and traded. Any profits are yours and you can withdraw them to your personal wallet.
Platform advantages:
Get $10 immediately after registration;
High levels of profitability and daily payout;
No additional services or administrative fees required;
Other currencies can be generated;
The company's Partner Program allows you to invite friends and earn up to $3,000 in referral bonuses;
McAfee security? Cloudflare® security protection;
24/7 technical support.
Step 2. Register an account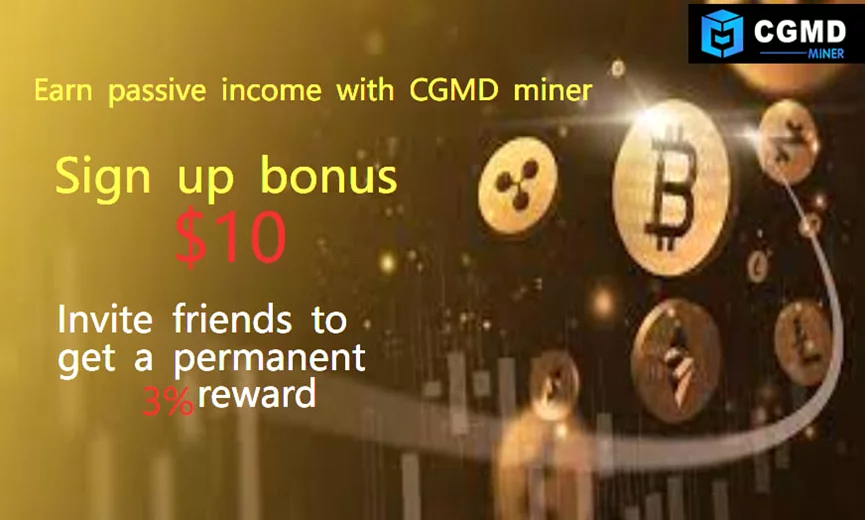 Go to the provider of your choice and sign up to create a new account.
CGMD Miner offers a simple registration process: all you need to do is enter your email address. After signing up, you can start mining Bitcoin immediately.
Step 3. Purchase a Mining Contract
Miner CGMD offers a variety of mining contract options: packages ranging from US$100 to US$5,000, each package has its own return on investment and a certain contract validity period. Right now:
The day after the contract is purchased, the revenue starts flowing in. When $100 is reached, the money can be withdrawn to a crypto wallet or continue to purchase other contracts.
Step 4: Earn passive income
Cloud mining is a great way to increase your passive income. Cryptocurrency capital can be grown via "autopilot" mode with minimal time outlay – less than any type of active trading. Passive income is the goal of every investor and trader, and with CGMD miners, achieving it is easier than ever.
CGMD Partner Program
Miner CGMD also offers an affiliate program, a platform that allows you to earn money by recommending the site to others. You can make money even without investing. A fixed one-time bonus of up to $3,000 will be charged for inviting positive referrals.
For more information about CGMD mining machines, please visit the official website https://365miner.com/
Read Also: OKX Achieves SOC 2 Type II Certification, Demonstrating its Industry-Leading User Safety, Security and Compliance Standards
Disclaimer: The information provided in this article is for informational purposes only and should not be construed as financial or investment advice. Cryptocurrency investments are subject to market risks, and individuals should seek professional advice before making any investment decisions.