Alpha Finance Lab Launches Alpha Venture DAO Helping Builders Tap The Best Mindshare in Web3
Bangkok, Thailand, 31st March, 2022, Chainwire
Alpha Finance Lab is launching Alpha Venture DAO, a Builders' DAO, where builders and Web3 users meet to build and incubate cutting-edge Web3 innovation. Builders will receive support and mentorship from Terraform Labs, which is a partner of Alpha Venture DAO, and Alpha Network, a group of more than 50 thought leaders, influencers, and leading investors in Web3. Incubated projects can also tap Alpha's community of 100,000 Web3 users.
Alpha Venture DAO disrupts the way Web3 projects are being funded. It is a decentralized venture capital fund with its community as its paycheck. Community members can offer expertise and skills to incubated projects and become owners of high-quality ventures before the project launch and ahead of anyone else, creating a strong incentive for Web3 users to contribute to projects. In essence, Alpha Venture DAO changes the way Web3 projects are funded, making ownership of projects more accessible for the community.
Alpha Venture DAO brings more than 50 thought leaders and top minds in Web3. Founders will get unique access to hands-on mentorship from Alpha Network, including AVA Labs, The Spartan Group, Multicoin Capital, SCB10X, AlphaLab Capital, Jason Choi, Darryl Wang, and individuals from Coinbase, Bitmex, Crypto.com Capital, SIG, 1kx, Band Protocol, Acala Network and many more. Incubated projects will also receive technical and infrastructure support from Terraform Labs.
"Since the Web3 industry is still in its infancy, we believe that it will go through multiple phases of growth. In order to remain relevant over the next 10 years, we have to be agile in how we create and capture value. This is why we don't limit ourselves to only building in-house products, but we also started incubating external projects in order to grow into a multi-chain dApp ecosystem. Hence, the ALPHA token will be a proxy for Web3 innovation," Tascha Punyaneramitdee, Co-Founder of Alpha Venture DAO.
"Terraform Labs is proud to be Alpha Venture DAO's partner and provide support to founders building on the Terra ecosystem. We welcome builders who want to join Terra's fast-growing ecosystem to create new use cases leveraging UST stablecoin and the Terra blockchain," Natalie Luu, Head of Ecosystem Development, Terraform Labs.
So far, Alpha Venture DAO has several multi-million dollar projects within its ecosystem, including Beta Finance, pStake, and GuildFi. Every incubated project has secured funding from tier-1 VCs and launched successful tokens. The multi-pronged focus on DeFi, NFT, and the metaverse enables the Alpha team to gather knowledge and expertise to help future incubated projects.
Incubation is one pillar for Alpha Venture DAO. The team will continue to build category-defining products to create synergetic value with the Alpha ecosystem. The Alpha team is behind Homora, the world's first cross-chain leveraged yield farming protocol, which has garnered over $1.8 billion in total value locked.
Alpha Venture DAO makes it easier for enthusiasts to access new promising projects and contribute to Web3 innovations. In the future, the community will be able to contribute to Alpha in-house products and vote on the DAO governance via the ALPHA token.
Meet some of the mentors in Alpha Network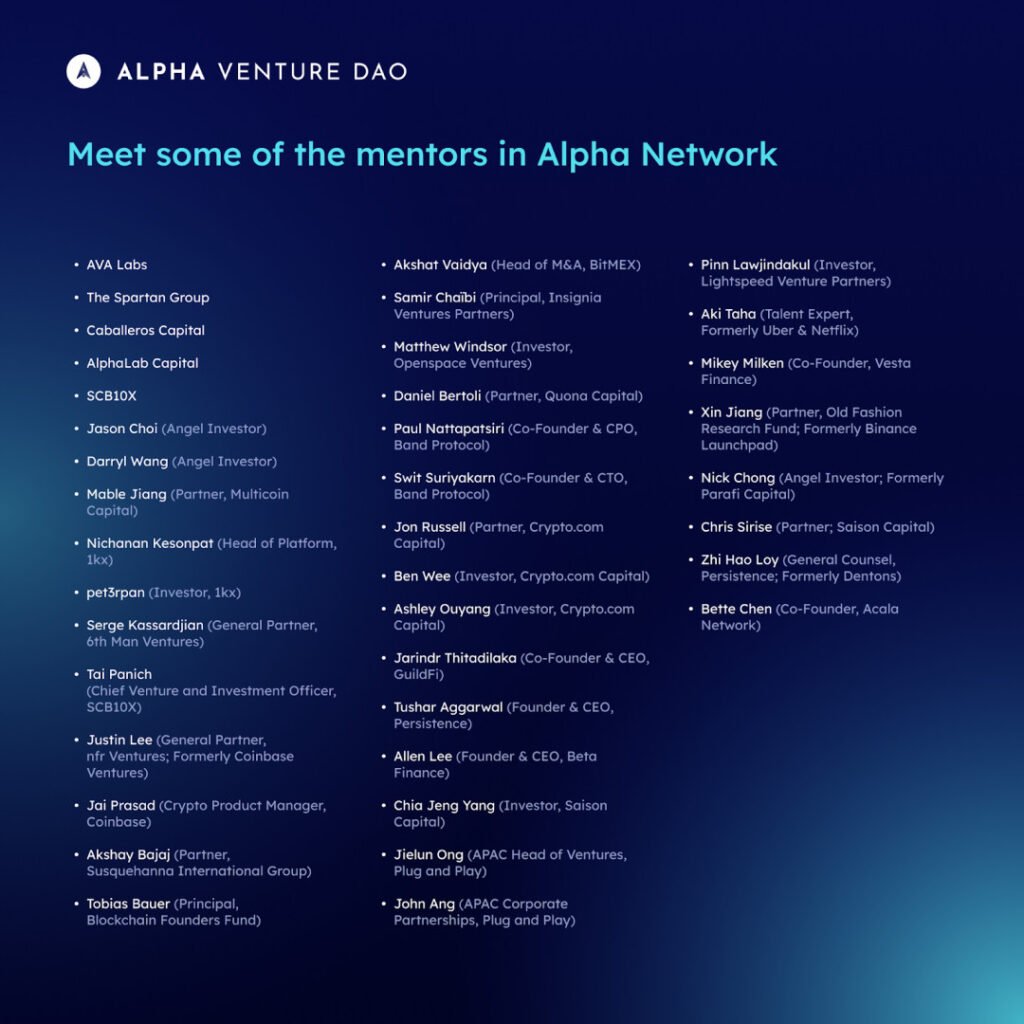 About Alpha Venture DAO
Alpha Venture DAO is a community of daring individuals who aspire to shape the future of Web3 by reinventing how decentralized applications are built, contributed, and owned. Our vision is to become a multi-chain dApp ecosystem. By being a part of Alpha Venture DAO, anyone can build, contribute, and own Web3 innovation. Builders now have a complete ecosystem to bootstrap their Web3 projects. Web3 users now have a place to contribute meaningfully to cutting-edge Web3 projects early on. ALPHA token holders now have an avenue to sustainably capture the real alpha.
 
Contacts
Disclaimer: The information provided in this article is for informational purposes only and should not be construed as financial or investment advice. Cryptocurrency investments are subject to market risks, and individuals should seek professional advice before making any investment decisions.
Mining Contracts From $10: How To Invest And Earn Passive Income With Mining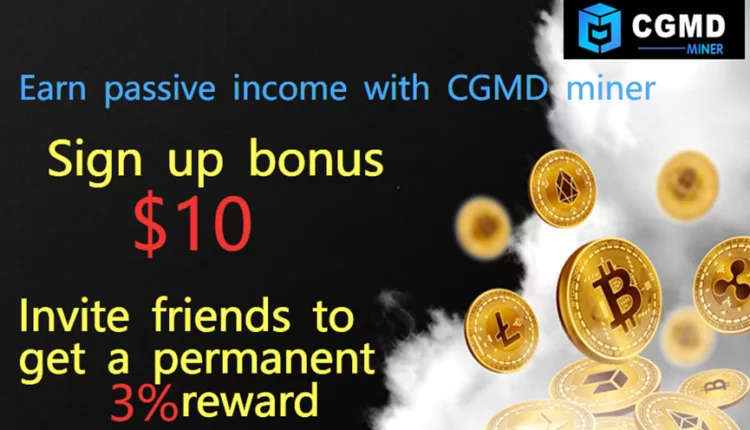 As more players enter the cryptocurrency market, mining becomes more complex and requires more computing power. As a result, many people who previously used their own equipment for cryptocurrency mining now find it unsustainable: high electricity bills and wear and tear on the equipment. Therefore, cloud mining is becoming an increasingly attractive option.
In the partner material, we go into more detail about its features and how it will help increase passive income.
What is cloud mining
Cloud mining is a mechanism that uses leased cloud computing power to mine cryptocurrencies such as Bitcoin. Hardware setup and startup, no software installation required.
Cloud mining companies make mining even more affordable by allowing you to open an account and participate in cryptocurrency mining remotely at rock-bottom prices. Since mining takes place in the cloud, there are fewer issues with equipment maintenance or direct electricity costs.
How to start cloud mining
Here are the basic steps you need to take before getting started.
Step 1: Choose a Cloud Mining Provider
CGMD Miner is a popular and powerful cryptocurrency mining platform and an excellent resource for passive income. CGMD Miner is a free Bitcoin mining program that allows you to passively earn Bitcoins without any strings attached, regardless of technical knowledge or financial resources. Once $12 worth of Bitcoins are mined, they can be transferred to your account and traded. Any profits are yours and you can withdraw them to your personal wallet.
Platform advantages:
Get $10 immediately after registration;
High levels of profitability and daily payout;
No additional services or administrative fees required;
Other currencies can be generated;
The company's Partner Program allows you to invite friends and earn up to $3,000 in referral bonuses;
McAfee security? Cloudflare® security protection;
24/7 technical support.
Step 2. Register an account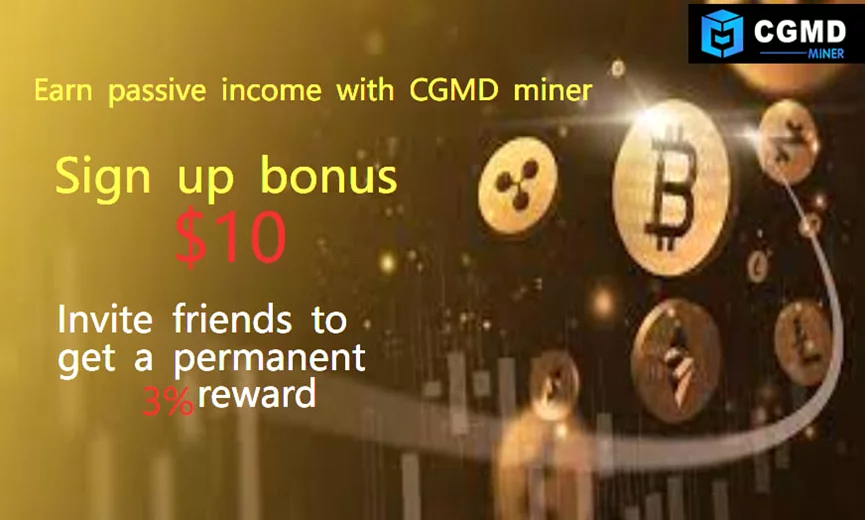 Go to the provider of your choice and sign up to create a new account.
CGMD Miner offers a simple registration process: all you need to do is enter your email address. After signing up, you can start mining Bitcoin immediately.
Step 3. Purchase a Mining Contract
Miner CGMD offers a variety of mining contract options: packages ranging from US$100 to US$5,000, each package has its own return on investment and a certain contract validity period. Right now:
The day after the contract is purchased, the revenue starts flowing in. When $100 is reached, the money can be withdrawn to a crypto wallet or continue to purchase other contracts.
Step 4: Earn passive income
Cloud mining is a great way to increase your passive income. Cryptocurrency capital can be grown via "autopilot" mode with minimal time outlay – less than any type of active trading. Passive income is the goal of every investor and trader, and with CGMD miners, achieving it is easier than ever.
CGMD Partner Program
Miner CGMD also offers an affiliate program, a platform that allows you to earn money by recommending the site to others. You can make money even without investing. A fixed one-time bonus of up to $3,000 will be charged for inviting positive referrals.
For more information about CGMD mining machines, please visit the official website https://365miner.com/
Read Also: OKX Achieves SOC 2 Type II Certification, Demonstrating its Industry-Leading User Safety, Security and Compliance Standards
Disclaimer: The information provided in this article is for informational purposes only and should not be construed as financial or investment advice. Cryptocurrency investments are subject to market risks, and individuals should seek professional advice before making any investment decisions.